The offseason is a time to relax, reflect, and refresh. 
For several Colts players, it was also a time to remember. 
When Andrew Luck stepped up to the podium to address the media for the first time this offseason, he had recently returned from Prague, where he married his longtime girlfriend, Nicole.
And he had a shiny new ring on his left hand to prove it. 
"We've been together for a decade, so not much has changed besides a ring on the finger and she's got great insurance now," he laughed. 
But the quarterback's tone was serious when he called it the best day of his life and the best offseason he's ever had. 
"I actually got away, truly. It took a little bit – I think I didn't realize I was still maybe a little on edge from the season even a month or two afterwards. But I finally got a chance to get away," he said. "I got a chance to catch up with a lot of family, friends, and folks – and obviously, getting married. It was a very nice offseason."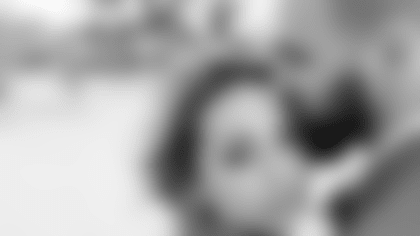 One of the many benefits of a destination wedding - they did most of the planning for them.
"We didn't even know what food we were having until a few days before," Rhodes said. "It was kind of like, 'Let's go give everybody a vacation in February and then have a wedding at the end of it.'"
Among their 82 guests were a few of Rhodes' teammates - Adam Vinatieri and Rigoberto Sanchez, as well as former teammate Erik Swoope.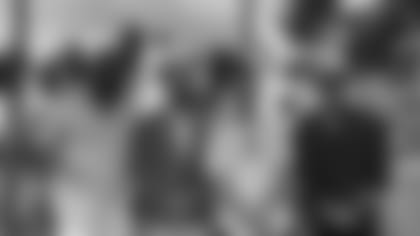 "It was perfect because I spend so much time with Vinny and Rigo that they know the whole story and they've seen our development," Rhodes said. "For them to be there to celebrate the actual moment, it was special and it meant a lot."
"It's always great to be able to celebrate with your teammates," said Vinatieri. "The fact that it was at a nice, warm destination and we could get a little vacation too was a beautiful thing as well." 
For Rhodes, there were many memorable moments, but one stands out.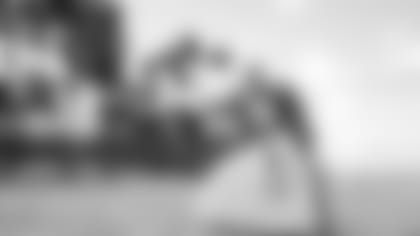 "Probably our first dance. We were taking dance lessons for six weeks before the wedding to choreograph this dance we did. It was really cool to accomplish that and hit all of our moves. We didn't tell anybody we were doing it, so nobody expected it. That was a really cool moment," he said. "And obviously, turning around and seeing Hannah and her dad walking down the aisle was breathtaking."
Just a few weeks after attending Rhodes' wedding, on March 2nd, punter Rigoberto Sanchez walked down the aisle himself - to marry his longtime love, Cynthia.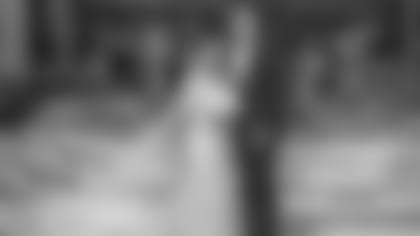 And Rhodes was there to support him. 
"We entered the league together as specialists and we've spent so much time together, it's crazy. I was fortunate enough to go to his wedding and that was pretty cool," said Sanchez. "Our weddings were completely different. His wedding was a destination wedding and mine was back home."
The Sanchezes opted for a traditional wedding. 
"We got married in Sacramento, California, back where all of our family is from, at a really cool venue that my wife chose. It was a cathedral. We come from a Catholic background."
It also required some planning, which he left mostly to Cynthia.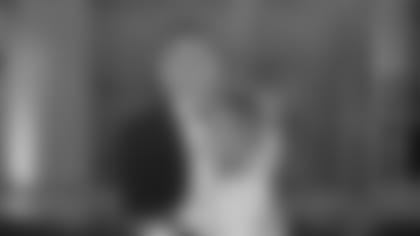 "I would help her out. I would give her my input, especially when she asked me, 'What do you think about this? What do you think about that? Do you like this kind of table? Do you like these chairs?' She made my life really easy. She's been doing that for a really long time."
Still, Sanchez had one very important job - to keep things in perspective. 
"I just wanted to marry her. That was the biggest thing for me. That's what I would tell her and remind her every single time when she was like, 'What if this doesn't come out right?' I was like, 'Honestly, at the end of the day, I just want to marry you.' She was like, 'Oh, that's sweet.'"
In the end, it all came together perfectly.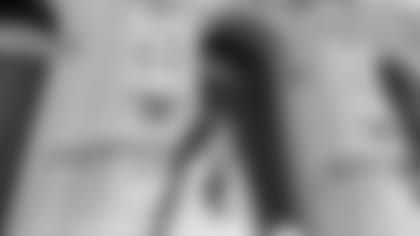 "It was a very special day," he said. "From the night before, getting ready and knowing the big day was going to be there. As soon as I woke up I was like, 'Man, it's happening,'" he said. "Seeing her for the first time in the cathedral was probably the biggest moment. I started tearing up. It was very magical."
After all she's done to support him, including putting her own dreams on hold - it felt good for Sanchez to give Cynthia the day of her dreams.
"I feel like she really enjoyed every single second of it the way I did. It felt really special to give that to her." 
A week later, on March 9th, offensive lineman Braden Smith married his college sweetheart, Courtney, in Palmetto Bluff, South Carolina.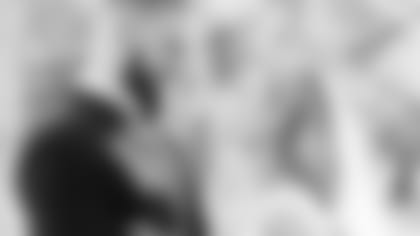 "She has a football background because her dad also played football at Auburn. So, it's really a football family," he said. 
And when it came to planning the wedding, they left it to family - hers. 
"We wanted to elope and make it simple. But her family is from the South in Alabama and southern tradition is - you're going to have a wedding," he said. "So, they threw the wedding and picked out a place. It was actually her sister that picked it out for us." 
All they had to do was show up and say, "I do."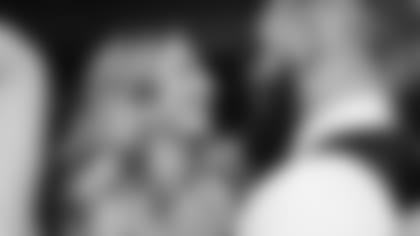 "It was great. Everybody had a great time," he said. "You don't want to take it too seriously. It's just coming together, all your friends and family, and having some fun. It was a good time and we definitely had some fun."
And the teammates who showed up to support him - Ryan Kelly, Mark Glowinski, and Quenton Nelson - also had some fun. 
"Quenton crawled through a window right before the wedding to get into the chapel, so that was kind of funny. I think he was running a little bit late and he crawled in through the window, but he made it."
If you're wondering how a 6'5", 330-pound man crawls through a window, you're not alone.
Smith had a simple explanation. 
Starting his sophomore season as a married man, Smith says he doesn't feel any different.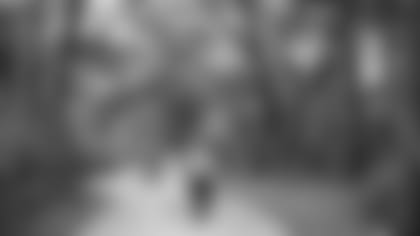 "You don't want anything to really change. We've basically been married the last five years anyway, so now it's just official."
The players said they got some valuable advice from their coaches and teammates before tying the knot. Among them, Adam Vinatieri, who has been married to his wife, Valerie, for 18 years. He said marriage isn't just a life changer - it can also be a game changer.
"I think when you find the right one, it definitely makes your life more fulfilled and it helps your football too. It gives you some more stability. There are not always good days. There are some bad days along the way. And sometimes, that can help get you through."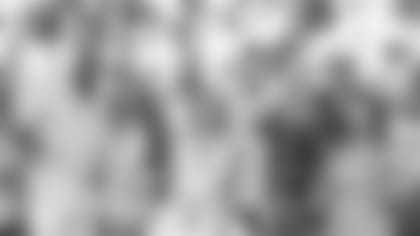 As they get back to work for offseason training, the players are ready to give their all - to their teammates and their spouses. 
"I think that's a goal of everybody in life - to find that person that pushes you and motivates you and is that person that you look at and you're like, 'I want to be the best for you because I know you're giving me your best,'" Rhodes said. "That's what a relationship is. It's two people giving 100 percent."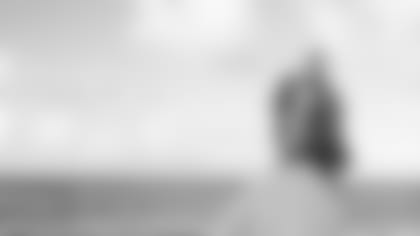 Congratulations to the Colts newlyweds!
We wish you a lifetime of happiness.