They don't take much seriously at the Mascot Hall of Fame. 
Professional idiocy is what founder David Raymond calls his former profession as the original Phillie Phanatic.
But they are serious about mascots - and the role the furry characters play in their hometowns. 
"Mascots do so much work in their respective communities," said Executive Director Orestes Hernandez. "They bring communities together. They provide that link between teams, players, organizational front offices, and fans. There's no other mechanism in sports that does that."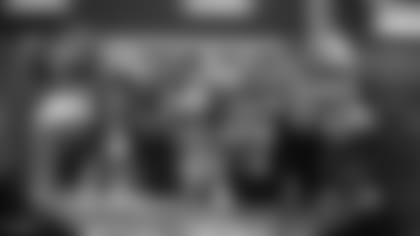 The players may be the stars, but they're not always around. 
"They come and go, they retire, they get traded, they get injured, and these guys are always around," Hernandez said. "Whether your team is great or whether your team is bad, a dynasty, or perennially terrible - mascots are always there to put a smile on your face and they're always there to go to the hospital visit for that kid who's going through life."
They're always around - to cheer, to rally, to celebrate - but who's there to celebrate them? 
Founded in 2005, the Mascot Hall of Fame opened its doors in Whiting, Indiana last December for that purpose - to "celebrate the unsung heroes of sports and communities." 
The Mascot Hall of Fame has 21 inducted college and professional mascots prominently exhibited inside - most notably, with their gigantic heads hanging in the atrium.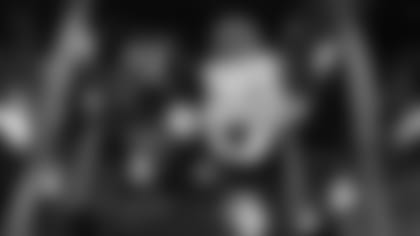 This fall, the board announced nominees for induction into the 2020 Hall of Fame class - among them was Colts mascot, Blue.
"What impressed me about Blue is that he takes it a step further and he does what mascots aren't supposed to do," Hernandez said. "In 'Choose Love,' it's a strong message and he challenges kids to do that and he does it first by taking off his head and showing himself. 'Don't hide behind the mask. Don't hide behind social media.'"
Through an online process they call The Vote, the Hall of Fame board invited fans to elect the next class of inductees. 
Blue's fans rallied behind him - voting daily and encouraging others to do the same.
But one group of fans wasn't satisfied with just supporting him online. They wanted to make their feelings known - in person. So on October 26th, they showed up at the Mascot Hall of Fame.
"We came the day before the last vote," said Barbara Humes. "Just to rally, so they knew we wanted Blue in. We went outside their window and screamed and yelled. Then they invited us in."
Their message was heard - loud and clear. 
"We were filming a TV show on the Discovery Channel. I was upstairs doing a tour with the host and in the background, we started hearing chanting. We were like, 'What on earth is happening?'" said Hernandez. "We looked outside and saw 40 people with signs. It was amazing."
From 19 to 10, Blue made the cut as a finalist. And on Wednesday, December 11th, he traveled to Whiting with supporters in tow for the announcement of the 2020 Mascot Hall of Fame class.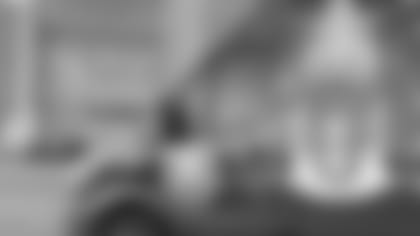 With the colorful heads of Hall of Fame mascots dangling above, the finalists were each introduced before joining each other on stage.
With three mascots named and one remaining, Hernandez announced the final inductee.
"Our fourth and final member of the Mascot Hall of Fame class of 2020 - he was born in 2006 and he represents the National Football League. Congratulations to Blue!"
As music blared and confetti guns fired, Blue was welcomed with hugs and handshakes before waving his tail and thrusting his hips in true Blue fashion.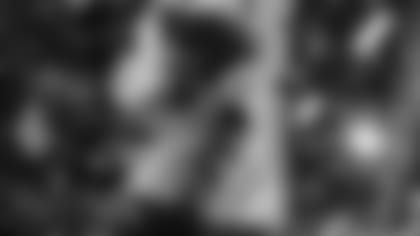 Among the friends, colleagues, and family members gathered in his honor were Humes and her daughter, Samantha,
"Blue makes you smile," Barbara said. "And in this day and age, we all need to smile and love more and that's what he shows you."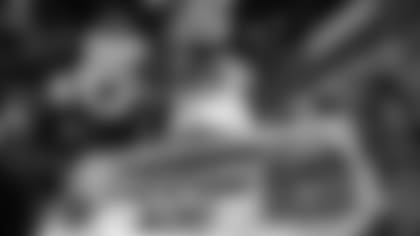 Alongside Youppi from the Montreal Canadiens, Oriole Bird from the Baltimore Orioles, and Boomer from the Indiana Pacers - on the second weekend of June, Colts mascot, Blue, will be officially inducted into the Mascot Hall of Fame.
And there's a weekend of activity planned for fans. 
"We've got 21 previous Hall of Fame inductees that they're joining, a cast of characters - literally," Hernandez said. 
At 13 years old, Blue is a relative new-comer in the world of mascots.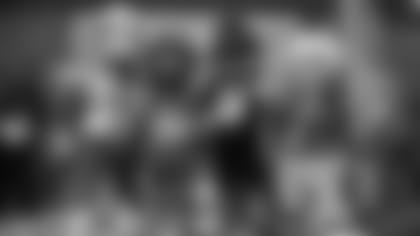 "Our fans might be surprised when you remind them how young Blue is, because he has built a program fairly rapidly and in a way that has really elevated the program very quickly," said Stephanie Pemberton, Vice President of Marketing for the Colts.
Growing up in Indianapolis, Colts tight end Jack Doyle remembers when his team introduced Blue. 
"I had the Pacers and Boomer was always there," he said. "And then I remember Blue being there and I was like, 'Oh, they got a new mascot, Blue. Yeah, that's cool.' By that time, I was probably close to teenage years and I was too cool for the mascot."
Now that he's all grown up and playing for the team, he's in awe of him.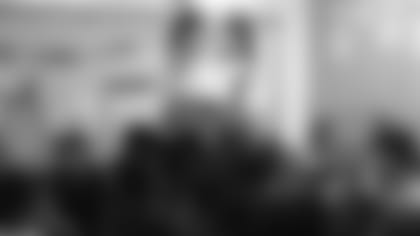 "He's everywhere. You see him everywhere and he goes above and beyond what his job asks of him," Doyle said. "I've had the opportunity to go to a few schools with him and seeing the kids light up and the way he interacts with them and has so much fun with them. He's the man, he really is. He does such a great job with the kids and that's what it's all about."
Over the years, Blue has grown up with the kids around him.
"It's been fun for him to hear from kids at the high school level say, 'Hey Blue, I remember when you came to my elementary school' and they have those fond memories," Pemberton said. "And it's been fun to see how the character has evolved and grown and our organization has grown right along with it."
Like everything in football, the success of a mascot program takes teamwork.
"When mascots and performers and organizations realize what they have and they utilize it, this is what can happen," Hernandez said. "They become community assets. Blue's job is to the community. He's doing it well and it shows."
Still, Pemberton gives most of the credit to Trey Mock, the man behind Blue.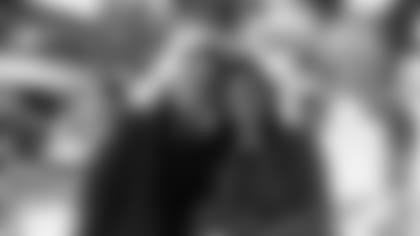 "It's so important to have the right person in the suit. We've been very fortunate to have someone whose life calling is to build mascot programs," she said. "He pours his heart and soul into this program and into the character and his passion for Blue and for his platform shows."
Mock created the character of Blue and brought him to life. And he continues to reinvent him year after year.
He measures his success not by wins and losses, but by hugs and handshakes, lives touched, and memories made.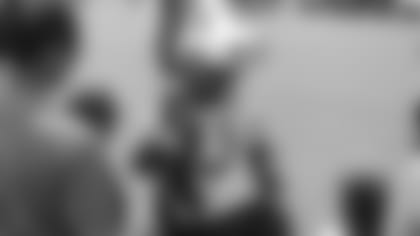 The furry face of the franchise, Blue wears his heart on his sleeve and carries the flag for Colts Nation.
And that's what he'll continue to do.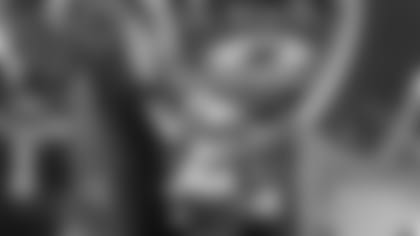 Because the Hall of Fame isn't where mascots go to end their career.
For Blue, it's just the beginning.