These Maple Bacon Beer Burgers will have your whole team saying, "Bring on the beef!" at your next game day gathering!
Now that Thanksgiving is over, and you've been eating the leftovers from that amazing turkey you had on Thursday for a few days now, we're guessing you're ready to mix it up a little. What better way to do that than with a big, juicy burger that's packed with flavor? The secret is the small amount of beer and the Worcestershire sauce that goes into the ground beef before it's formed into patties and cooked. Not only do they give the beef incredible flavor, but they also help to keep the hamburger patties moist and juicy. Top with the yumminess of maple-wood smoked bacon and the sharpness of cheddar cheese, and these burgers will have you forgetting all about those leftover blues!
Of course, the most important ingredient in this recipe is…you guessed it…beef! Beef is a great source of many necessary nutrients for humans, including protein, B-vitamins, zinc, and iron. The farmers and ranchers that raise beef cattle pay special attention to the nutrients they feed their animals, too. Like humans, beef cattle need a source of protein in their diets in order to build healthy, lean muscle. Many producers opt to use soybean meal (ground up soybeans) or whole soybeans to meet this need. In total nation-wide, beef cattle eat about 1.3 million tons of soybean meal every year! That's a lot of soybeans helping to create a lot of yummy, healthy hamburgers!
Want more delicious, affordable, and healthy ground beef recipes to try at your next tailgate? Then check out the Tailgating with the Indianapolis Colts Cookbook! In the meantime, fire up the grill or the grill pan, and let's get these burgers started!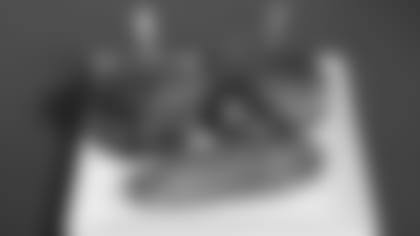 Total Prep/Cook Time: 20 minutes
1 pound Ground Beef (96% lean)
1/4 cup beer
1 tablespoons Worcestershire sauce
4 whole wheat hamburgers buns, split
4 slices reduced-fat cheddar cheese
2/3 cup tortilla chips coarsely crushed
1 1/2 cups lettuce shredded
4 extra-thick slices Maplewood-smoked bacon, cut in half, cooked crisp
Combine ground beef, beer, and Worcestershire in medium bowl, mixing lightly but thoroughly. Shape into four 1/2-inch thick patties.
Place patties in center of grid over medium, ash-covered coals. Grill, uncovered, 8 to 10 minutes (over medium heat on preheated gas grill, 7 to 9 minutes) until instant-read thermometer inserted horizontally into center registers 160°F, turning occasionally. About 2 minutes before burgers are done, place buns, cut-side down, on grid. Grill until lightly toasted. During last minute of grilling, top each burger with cheese.
Cook's Tip: Cooking times are for fresh or thoroughly thawed ground beef. Ground beef should be cooked to an internal temperature of 160°F. Color is not a reliable indicator of ground beef doneness.
Place burgers on bottom of buns; top with bacon slices. Close sandwiches.
Cook's Tip: Reduced-sodium or regular bacon may be substituted for Maplewood smoked bacon.
Aside from being delicious, burgers are also super versatile! Try mixing it up with one of these great recipes!:
Are you interested in learning more about Indiana food and farming? Sign up for our newsletter and get a taste of the farm delivered right to your inbox, visit sharingthefarmtable.com/newsletter to sign up. Sharing the Farm Table is presented by Indiana Corn and Soybean Farmers and their checkoff investment.