Fast-Off-the-Grill Chorizo Quesadillas are so good they'll definitely have your home crowd cheering on game day.
We also love to dip our cheesy quesadillas in lots of sour cream. We sure do love our dairy! And we love knowing that on the over 800 dairy farms in the state of Indiana, farmers put a lot of time and energy into making sure their animals are well cared for. One of the ways that they do this is by working with a nutritionist that specializes in dairy cattle. Yes, you read that right…there are nutritionists for cows! Just like nutritionists for humans, dairy nutritionists are responsible for making sure the cows in their care are eating the things—such as the right kind of hay, corn silage, corn and soybean meal, and more—that keep them healthy. Want more information about Indiana dairy farms? Visit winnersdrinkmilk.com!
As the name implies, these delicious quesadillas aren't only loaded with cheese; they've also got yummy chorizo in them! Chorizo is a pork sausage that is popular in Spanish and Mexican cooking. It's got a slightly spicy kick and is packed with flavor. You'll want to buy (or make) Mexican chorizo for this recipe. Love Mexican food and want an affordable way to enjoy those flavors whenever you want? Make a batch of this delicious Taco Seasoning from The Farmwife Crafts!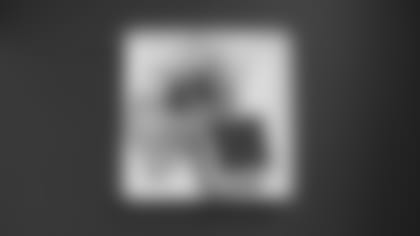 Fast Off the Grill Chorizo Quesadillas
Total Cook/Prep Time: 30 mins   
5 10-inch flour tortillas
1 16-oz can black bean refried beans
1/2 pound Colby cheese shredded
1 cup fresh cilantro loosely packed
1 1/2 cups tomatillo salsa
Heat a medium skillet over medium-high heat. Use a spatula to crumble the chorizo as you place it in the pan. Sauté the chorizo until browned and cooked through, about 5 minutes. Using a slotted spoon, remove the chorizo from the skillet to a plate.
Arrange 5 tortillas on a work surface. Spread about 1/4 cup refried beans evenly over half of each tortilla, leaving a 1/2-inch border. Scatter about
1/3 cup cooked chorizo over beans. Scatter a generous 1/3 cup of cheese over top. Divide and arrange cilantro over top of cheese. Fold opposite half of tortilla over the filling. (The quesadillas can be assembled up to 1 hour before serving. Cover loosely with plastic wrap so they don't dry out, and
set aside at room temperature.)
Prepare a medium fire in a charcoal grill or preheat a gas grill on medium. Brush outsides of tortillas with a small amount of oil. Using a wide spatula, transfer quesadillas to the grill. Grill on one side for about one minute, slide and turn quesadillas 90 degrees, grilling until nice cross-hatch grill marks appear. Slide spatula underneath to flip quesadillas and grill the second side. Transfer the quesadillas to a cutting board. Use a sharp knife or pizza cutter to cut the quesadillas into 5 wedges. Arrange on a platter and serve immediately accompanied with the tomatillo salsa.
Looking for more game day food ideas that have a Mexican food twist? Try these amazing recipes!
Are you interested in learning more about Indiana food and farming? Sign up for our newsletter and get a taste of the farm delivered right to your inbox, visit sharingthefarmtable.com/newsletter to sign up. Sharing the Farm Table is presented by Indiana Corn and Soybean Farmers and their checkoff investment.