Growing up in Richmond, Indiana, Richard Nelloms loved football. The fifth all-time rusher in Richmond High School history - his older brother, Charles Long, is fourth.
Nelloms hoped to take the positive experience he had playing football and use it to influence young people. 
A few months ago, he got his chance. 
"I had a friend who I played football with in high school. He was the athletic director at the YMCA in Richmond. He said a father had to back out because of his work schedule. He asked me to volunteer as a coach and I happened to be available at the time."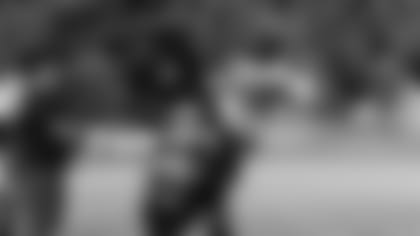 He took over the first and second grade team in September and started with the X's and O's.
"I was nervous at first because some of my kids hadn't played before. So teaching them the fundamentals, it was good for me because I didn't have to teach them about winning or losing. It was about the basics and having fun. To be able to just come out and be myself was the best part about it."
His enthusiasm and passion was infectious. It rubbed off on his players and their families.
"He's patient, he's understanding, he's loving, he's very friendly with kids," said Courtney Wigginton. "He took the time to get to know the kids and that's what made a difference."
Wigginton's son, Jayden, almost didn't play this year.
"He had a rough season last year with his coach. It kind of made him not enjoy it as much. We went out on a limb and tried it again this year and it turned out for the better," she said. "Richard made a difference."
So much so, that at the end of the season, they decided to get him a gift.
"My stepmother got a tumbler made for him and I told Jayden, 'Would you like to write a card or a note with it?' And he was like, 'Yeah.' He sat down the night before and started crying and wrote the letter all by himself."
After their last game, he presented it to Nelloms.
"I knew that they had something, but I didn't know what it was. Afterwards, he gave me a tumbler and it said 'A good coach can change the game, but a great coach can change a life,'" he said. "His mom expressed to me that he had a letter - so when he read it to me, I saw him break down and I just hugged him. I saw that I impacted him in a way that was a lot deeper than the eye can see."
Wigginton captured the moment and posted the video on social media and it went viral.
"I think that was such a genuine moment and I'm so blessed and thankful that we were able to share that across the world," she said.
A sweet moment between a coach and player - it caught the eye and captured the hearts of many, including Colts Youth Football Commissioner Mike Prior.
"I was like, 'Man, this is really cool - what that coach is doing with the little guy and bringing the love of the sport back. It brought back memories for me, back when I was playing and all the different coaches I had and what impact those coaches have on you at a young age."
He wanted to do something special for both of them.
"I passed it along to Andy (Matis) and said, 'See what we can do for him.'"
On Sunday, the Colts hosted Nelloms, Wigginton, and their families at Lucas Oil Stadium for the Dolphins game. They were on the sideline during warmups and were honored on the field during the game.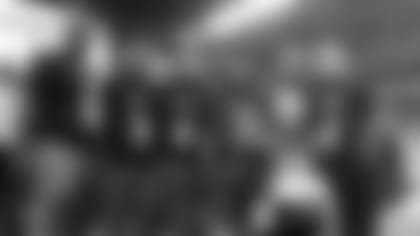 "When they called me, I was like, 'They want to recognize me for being myself and making a difference?'" Nelloms said.
He grew up a Colts fan and seeing many of the greats back in Lucas Oil Stadium for Dwight Freeney's Ring of Honor ceremony was an experience he'll never forget.
"Edgerrin James, Peyton Manning, Robert Mathis - when the Indianapolis Colts called, that's all I thought about," he said.
He met former Colts linebacker David Thornton.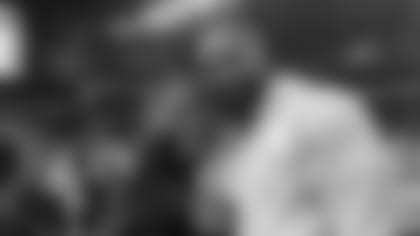 He spent time with former cornerback Marlin Jackson.
"And he was happy to meet me. He gave me a hug and hugged my family. I don't even know if I could have dreamed this," Nelloms said. "And doing it as a youth coach and giving back to my community, I couldn't have asked for a better way. I couldn't be more blessed."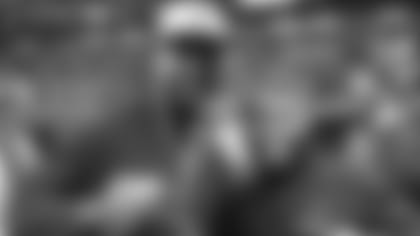 But it's the kids and their parents who feel most blessed.
"Where we come from, it's been hard to find coaches. A lot of our youth sports are diminishing," Wigginton said. "Luckily, we got Richard last minute - because at first, we didn't even have a coach. Thankfully, he came through."
Prior knows how important adult role models are to youth.
"It's very special - not just teaching the sport, but teaching life skills to these young kids and young athletes. It's great to see that we still have these coaches out there."
He also knows it's a job most of them do for free.
"And they're tough jobs because you're dealing with the parents constantly. But when you get good coaches, the kids come back the next year. And that's how you know if you have a good coach - it's not about wins or losses, it's a matter of how many kids from that team come back out and play that sport again the following year."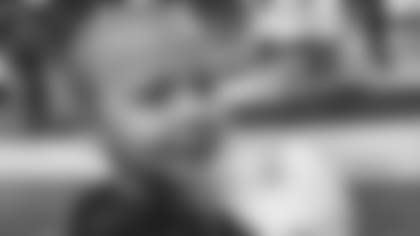 Last year, Jayden wasn't going to play football again.
That's the most important job of any youth coach.
"Fall in love with the game, fall in love with playing, and make a difference. That's what football teaches you," Prior said. "It's more than just a game. It's life."
A heartwarming moment shared with the world - Richard Nelloms reminded all of us that the most valuable gift you can give is yourself.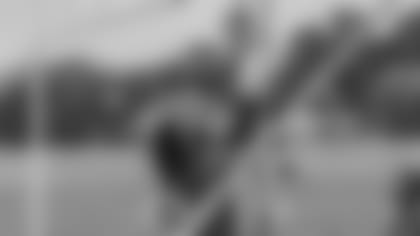 "I encourage every coach to do whatever they can to have that kind of experience and that kind of impact on their youth."
Nelloms is one of many - giving of himself as a coach, teacher, trainer, role model, and father figure.
In honoring him, we honor all of them.