Add a little tropical island spirit to your next tailgate with these tasty and super easy Aloha Beef Sliders!
Ever notice that when people are at a casual party, such as a game day gathering, they don't really want a serving on something big? Instead, it seems like small portions with a lot of variety are the way to go. That makes sliders the perfect party food! These fun little sandwiches are super versatile…you can put and number of amazing flavor combinations together! You can use chicken, beef, pork, or any other meat your heart desires. Add some veggies, a flavorful sauce, and some small buns such as the Hawaiian honey wheat rolls we use in this recipe, and BAM! You've got a delicious batch of sliders just waiting to be enjoyed by your team!
Speaking of chicken, beef, and pork, do you know what all three of these have in common? Soybeans! Yep, soybean meal is an important part of the diet of poultry, beef and dairy cattle, and pigs. Soybeans also provide great nutrition for humans. They're packed with protein, Omega 3s, and Vitamin E! But wait, there's more! That's not all soybeans are used for! Soybeans are an extremely important part of our day-to-day lives. Soy-based products include everything from soy biodiesel to candles, flooring and roofing, and personal care products. In fact, according to the United Soybean Board's Soy Product Guide, there are over a thousand products on the market that contain soy. Wow!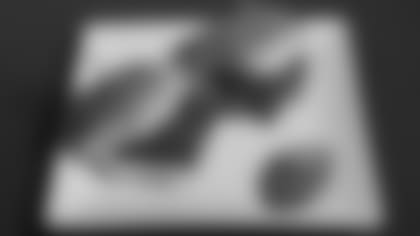 Total Prep/Cook Time: 30 minutes
1 pound Ground Beef (93% lean or leaner)
1 cup chopped yellow onion
1 cup chopped red bell pepper
1/2 cup barbecue sauce
1 tablespoon Worcestershire sauce
1 can (8 ounces) crushed pineapple in juice, undrained
12 sweet Hawaiian honey wheat dinner rolls, split, warmed
Sweet or dill pickle slices or pickled jalapenos
Heat large nonstick skillet over medium heat until hot. Add Ground Beef, onion and bell pepper; cook 8 to 10 minutes, breaking into 3/4-inch crumbles and stirring occasionally.
Cook's Tip: Cooking times are for fresh or thoroughly thawed Ground Beef. Ground Beef should be cooked to an internal temperature of 160°F. Color is not a reliable indicator of Ground Beef doneness.
Stir in barbecue sauce, Worcestershire and pineapple. Bring to a boil and cook 2 to 3 minutes or until sauce is thickened, stirring occasionally.
Divide beef mixture evenly onto rolls. Garnish with toppings, if desired.
Here are some other awesome sandwich recipes to try out:
Are you interested in learning more about Indiana food and farming? Sign up for our newsletter and get a taste of the farm delivered right to your inbox, visit sharingthefarmtable.com/newsletter to sign up. Sharing the Farm Table is presented by Indiana Corn and Soybean Farmers and their checkoff investment.