Spice up your game day this this creamy, cheesy Buffalo Chicken Cheese Dip! Pass the celery and pita chips, please!
Everyone knows buffalo chicken wings are a game day classic, but they can be a little messy and hard to eat. They can also be a little tricky to make. Fortunately, this delicious Buffalo Chicken Cheese Dip puts all of that spicy, tangy deliciousness in a dip so there's no more mess! Plus, this recipe is made with lower fat ingredients and fresh-cooked chicken breast, lowering the sodium, fat, and calorie content of your favorite wing recipe! Talk about a winner!
1.   Be safe at the grocery store. Place chicken in a plastic bag, use disinfectant wipes on the shopping cart and always wash hands and surfaces after touching raw chicken.
2.   Once cooked, hot foods should never stay out at room temperature longer than two hours, or food borne bacteria will multiply. If it's over 90 degrees Fahrenheit outside, only one hour is acceptable.
3.   In order to keep foods safe, hot foods need to be at or above 140 degrees Fahrenheit, and cold foods should be kept in plenty of ice to prevent growth of food bacteria. Pack refrigerated food in a cooler with ice or freezable ice packs if you're taking it to a tailgate party.
4.   Take an instant-read thermometer to your tailgate so you can check the pork temperature and make sure it's safe, above 145 degrees Fahrenheit.
Now, it's on to the recipe! Happy tailgating!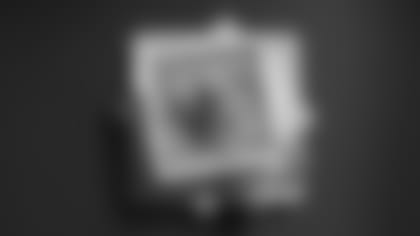 Buffalo Chicken Cheese Dip
Total Prep/Cook Time: 30 minutes
1 package (8 oz.) ⅓-less fat cream cheese
½ cup light reduced fat Ranch dressing
½ cup (4 oz.) finely shredded mozzarella cheese
½ cup cayenne pepper sauce (such as Frank's original)
2 cups shredded, cooked, boneless skinless chicken breast*
Heat oven to 350°F. Place cream cheese in a deep baking dish. Stir until smooth. Mix in dressing, cheese and hot sauce. Stir in chicken. Bake 20 minutes or until mixture is heated throughout. Garnish with fresh celery leaves, if desired, and serve with celery and carrot sticks, whole grain crackers, pita chips/wedges and/or pretzels.
*Using fresh cooked chicken reduces overall sodium in dish and the reduced-fat Ranch dressing and lighter cream cheese helps keep fat grams and calories slightly lower.
When I dip, you dip, we dip! Here are some more great dip recipes to try out!
Are you interested in learning more about Indiana food and farming? Sign up for our newsletter and get a taste of the farm delivered right to your inbox, visit sharingthefarmtable.com/newsletter to sign up. Sharing the Farm Table is presented by Indiana Corn and Soybean Farmers and their checkoff investment.