You've had classic Sloppy Joes, but what about Hawaiian style or Southwest? Your team will love these Sloppy Joes 5 Ways!
Sloppy Joes are an American classic. They are so easy to make, the ingredients are affordable, and you can load them up with veggies. Plus, they make great tailgating food because you can brown your ground beef then throw everything in a slow cooker and you've got a winner! Want to have a little fun with the classic? We've got some ideas for you! Check out the recipe bellow for variations on the Sloppy Joes we all know and love!
We've talked before about how many beef farmers feed their cattle soybean meal to provide a source of protein. Soybeans aren't just for livestock feed, though! They have hundreds of other uses, including as a backing for synthetic grass, or turf. Soy based products are being used to replace petroleum-based polyurethane as the backing to synthetic turf mats. These soy-based products work just as well as their plastic counterparts, but they are more sustainable and allow for improved air quality as well as lower carbon emissions.
Want to see this soy product in action? Visit the Children's Museum of Indianapolis! The Riley Children's Health Sports Legends Experience is using the soy-backed turf in part of its outdoor area! Go have some fun at the Experience, work up an appetite, then come home and feed these delicious Sloppy Joes to your team!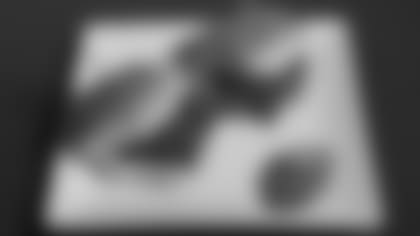 Total Prep/Cook Time: 35 minutes
1 pound Ground Beef (93% lean)
1 cup finely chopped yellow onion
1 cup finely chopped green, red, or yellow bell pepper
1 can (15 ounces) no salt added or regular tomato sauce
2 tablespoons brown sugar
2 tablespoons Worcestershire sauce
4 hamburger buns, split, warmed
Dill pickle slices, coleslaw, American or Cheddar Cheese Slices
Heat large nonstick skillet over medium heat until hot. Add Ground Beef, onion and bell pepper; cook 8 to 10 minutes, breaking beef into small crumbles and stirring occasionally.
Cook's Tip: Cooking times are for fresh or thoroughly thawed Ground Beef. Ground beef should be cooked to an internal temperature of 160°F. Color is not a reliable indicator of ground beef doneness.
Stir in tomato sauce, brown sugar and Worcestershire sauce. Bring to a boil and cook 5 to 7 minutes or until sauce is thickened, stirring occasionally. Season with salt, as desired.
Divide beef mixture evenly onto rolls. Garnish with toppings, if desired.
Prepare recipe as directed above, substituting 2 cups salsa for tomato sauce and omitting Worcestershire sauce and brown sugar. Add 1/2 cup drained canned black beans and 1/2 cup frozen corn with ingredients in step 2. Serve in warmed taco shells. Garnish with shredded lettuce, chopped tomato, shredded pepper-Jack cheese, chopped avocado, pickled or fresh jalapeño slices and chopped cilantro, if desired.
* Hawaiian Variation:*
Prepare recipe as directed above, substituting 1/2 cup sweet barbecue sauce for tomato sauce and omitting Worcestershire sauce. Add 1 undrained can (8 ounces) crushed pineapple in juice with ingredients in step 2. Serve in small sweet Hawaiian honey wheat dinners rolls. Garnish with dill or sweet pickle slices or pickled jalapeño slices, if desired.
* Moroccan Variation:*
Prepare recipe as directed above, omitting Worcestershire sauce. Add 1/2 cup raisins, 2 teaspoons pumpkin pie spice and 1 teaspoon ground cumin with ingredients in step 2. Remove from heat and stir in 1 tablespoon nonfat Greek yogurt. Serve in naan or pita pocket breads. Garnish with cucumber slices, nonfat Greek yogurt and chopped pistachios, if desired.
Prepare recipe as directed above, adding 1 tablespoon ground ginger with ingredients in step 1. Substitute 2 tablespoons hoisin for Worcestershire sauce. Serve in warm crusty rolls. Garnish with cucumber slices, shredded carrot and chopped cilantro or chopped green onion, if desired.
Can't get enough? Here are some more tasty sandwich recipes!
Are you interested in learning more about Indiana food and farming? Sign up for our newsletter and get a taste of the farm delivered right to your inbox, visit sharingthefarmtable.com/newsletter to sign up. Sharing the Farm Table is presented by Indiana Corn and Soybean Farmers and their checkoff investment.