Having trouble deciding between tacos and pizza? Why not make your team a Taco Pizza! Problem solved and dinner is done!
If you conducted a poll asking people whether they preferred tacos or pizza, we're guessing the answers would come back at pretty much a 50/50 split. That's why whoever had the idea to combine the two classics deserves a medal! This homemade Taco Pizza recipe combines the seriously delicious flavors and textures of a great taco with the equal deliciousness of a pizza.
Don't let the idea of making a pizza at home scare you! Homemade pizza is great for a lot of reasons. It's really easy to make and much more affordable than ordering out. It's also wonderful because you can suit the toppings to your preferences and let your imagination run wild! This particular recipe calls for a pizza crust mix, but if you have a homemade pizza dough recipe that you love, feel free to use that instead!
The meat of choice for this Taco Pizza is ground pork. Indiana is home to a lot of pigs; we are ranked 5th in the nation for hog production. All of those pigs and the other livestock in the state eat a lot of corn, which is an important part of their diets. Luckily, corn is something we grow a huge amount of here! Weather conditions permitting, nearly half of the cropland in Indiana is used to grow corn. It is a huge player in our state's economy, generating around $3.28 billion in sales every year. Yes, you read that right…we said billion. That money helps generate thousands of jobs and keeps our economy strong!
Thanks to corn, we can have tasty recipes like the one below. Want more awesome game day ideas like it? Click here for our Tailgating with the Indianapolis Colts Cookbook!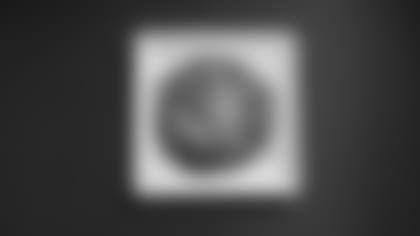 Total Prep/Cook Time: 40 minutes
1/2 pound ground pork
2 tablespoons taco seasoning 1/2 package
1 6 1/2-oz package pizza crust mix
1 cup salsa
1 cup Colby Jack cheese reduced fat, shredded
2/3 cup tortilla chips coarsely crushed
1 1/2 cups lettuce shredded
2 tablespoons ripe olives sliced
Heat oven to 400 degrees F. In large non-stick skillet, cook ground pork with taco seasoning mix over medium heat for approximately 10 minutes or until pork is crumbly and no longer pink. Prepare pizza crust according to package directions. Spread crust evenly on greased 12-inch pizza pan and top evenly with salsa. Sprinkle on taco meat, cheese, and tortilla chips. Bake in 400 degrees F. oven for 18-22 minutes or until crust is golden brown. Remove from oven, top with shredded lettuce and olives.
If you're looking for more great pizza ideas, here are some of our favorites:
Are you interested in learning more about Indiana food and farming? Sign up for our newsletter and get a taste of the farm delivered right to your inbox, visit sharingthefarmtable.com/newsletter to sign up. Sharing the Farm Table is presented by Indiana Corn and Soybean Farmers and their checkoff investment.