It will be a December to remember for Colts punter Rigoberto Sanchez and his girlfriend, Cynthia.
The two met back in California and they've been dating for four years.
"I'm from Hamilton City, a small town. She's from Corning, California 20 minutes away. We went to junior college together and that's where we started dating," says Sanchez. "From there, I went to Hawaii and asked her to come with me."
She did. And she's been by his side ever since.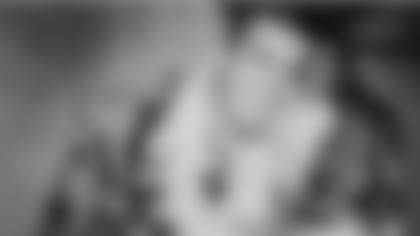 "She's definitely been there for the good and the bad – when it's been rough and when it's been good. I appreciate her all the time."
And he knew it was time – to take the next step in their relationship.
"I've had this in the back of my mind for a year at least," he says.
As a traditional guy, he had asked for permission months before.
"I had already asked for her hand. We have Mexican traditions where we go to her house. She's a really bright girl and I didn't want her to know, so when I went to her house to ask for her hand, it was without her. This was after minicamp when we went back home for a couple weeks. So, that's when I took advantage of doing that."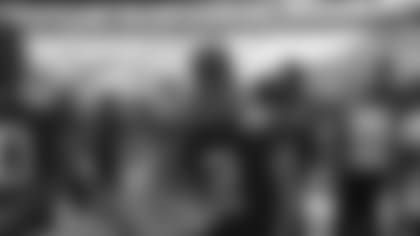 The only thing he needed was a place.
When he saw the lights Downtown on Monument Circle, he thought, "That's the place!"
And with a couple of days off around Christmas time, he had the perfect opportunity. On Tuesday, December 26th, he planned a date.
"I told her I wanted to get dressed up nice and go to dinner," he says. "I was like, 'I want to go see the lights before they're gone.' I had it all planned out and I told Matt (Colts photographer Matt Bowen), 'Hey, meet us at this time and we'll be there.' She had no idea."
But his plan hit a snag when he realized someone had beaten him to it.
"The crazy part was, there were two other proposals going on right there, so I thought they had ruined it for me. I was like, 'Man.''
Rather than punting, he pulled a trick play.
"When one of the proposals was happening, I hugged her and I was like, 'Hey, it's ok. It's going to happen one day.' And then I let that one wrap up and then a few minutes later, it happened."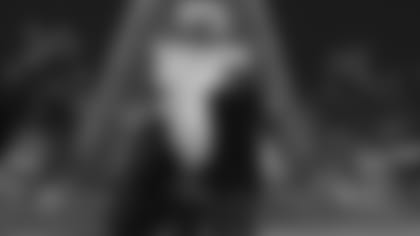 He dropped to his knee – in the snow – and asked Cynthia to marry him.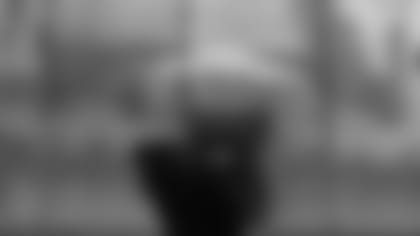 Afterwards, they went to dinner and called their families.
Right now, they're celebrating. But in the New Year, they'll start planning their wedding.
And when the lights go up on the circle next year, they'll have a special place to celebrate the day they got engaged.
Congratulations, Rigo and Cynthia!