Cheryl Turner has been a Colts season ticket member since 1984, the year the Colts arrived in Indianapolis.
"When the Colts first came, my husband was in sales and he wanted to get tickets to entertain customers. So, we had four," she said. "He eventually passed away, so I've got just one ticket in the end zone with my sister now. And we've been there ever since."
Turner loves everything about gameday, including tailgating with the Blue Crew.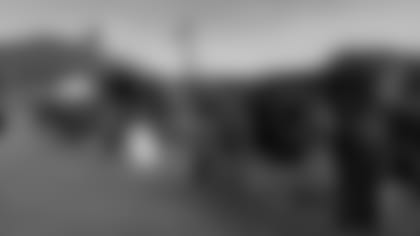 "We have such a fun time. We discuss football if there's something to discuss. There's probably about 30 in the group that I hang with, so we have a lot to talk about on weekends," she said. 
For Turner, gameday is all about traditions. 
"I have to be around other Colts fans. I have to put my shirt on and if it's a playoff game, I have to paint my face and have all my beads on. I just love the whole festive part of it."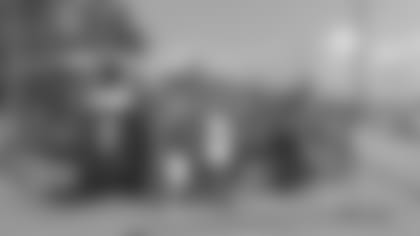 Another part of her gameday tradition is buying a ticket for the Colts 50/50 raffle. 
"It's kind of fun," she said. "You can't win if you don't enter."
Last Sunday, it took her longer than usual to find someone selling raffle tickets.
"It was really crowded when I came into the stadium on Sunday and I was looking around for a 50/50 person," she said. "I didn't see any, so I told my sister to go sit down and I was going to go buy a ticket."
And it's a good thing she did. 
"The next morning I was getting ready to do some laundry and the ticket was in my pocket. So I pulled it out and I said, 'I better check on this just in case. I looked and I said, '723, that's the last three numbers.' I looked again and said, 'Wow. This is close. This is real close. Look at that, it's the number!' And I thought, 'I've got to call somebody. I've got to tell somebody right now.'"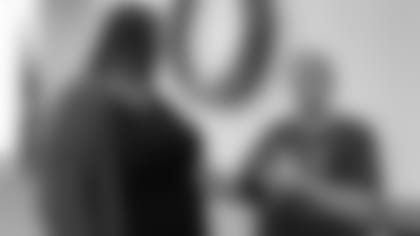 She called her friend. Then, she called the Colts. 
"The poor Colts people. I left messages on everybody's voicemail. I don't know how many I left," she laughed. 
On Tuesday, she came in to claim her prize of $34,344.
"I'll probably pay off a couple of bills. I traveled a little bit this year, so I'll probably travel a little more next year."
While Turner was at the Colts facility, her membership services manager, Kreigha Henney, came out to congratulate her.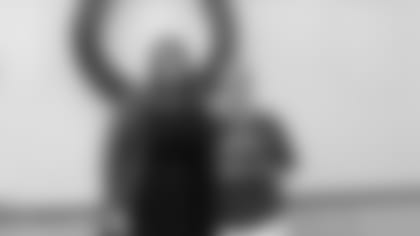 As she joked, paying for her Colts tickets next year won't be a problem.
With or without her winnings, it's a sacrifice Turner is willing to make because the Colts are a huge part of her life. 
"I have a big sign in my garage and it says, '16 – 0 or 0 – 16, it's still my team.'" 
On Sunday, her team lost – but she won.
When the Colts return to Lucas Oil Stadium to play the Buffalo Bills on October 21st, so will Turner.
And she'll buy a 50/50 ticket just like always.
"Absolutely," she said. "Why not?"
Tickets for the Colts 50/50 raffle can be purchased before kickoff in Touchdown Town, the south parking lot, and the Blue Crew lot. They can also be purchased inside Lucas Oil Stadium through the end of the third quarter. A portion of the money raised goes to support community outreach programs and the other part is raffled off. The winning number is randomly selected and announced in the fourth quarter. Winners do not have to be present to win and have 30 days to claim their prize.