One year ago, they walked into the Colts practice facility full of nerves and excitement.
"I remember what that was like and having those jitters, but also walking in here for the first time and getting to see the complex and thinking, 'Wow. This is a dream. I want to chase it,'" says Sable. "And having a little time off and walking back in, you can sort of relive it, which is really neat."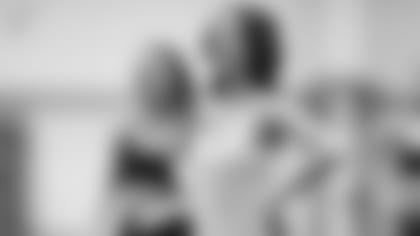 This year, they're on the other side – they're veterans looking to prove themselves in new ways.
"Last year, I so badly wanted to be part of this team," says Lexie. "And now that I'm back to do it again, I feel that I need to take more of a leadership position – as well as find a way to make sure that I can also be on the team."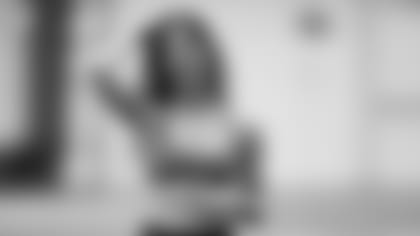 "It feels good. But then at the same time, I feel like it's still a little nerve wracking because you never know what's going to happen," Zhanna says. "I got a whole bunch of help from vets last year and I want to be as helpful as they were to me to the brand new girls."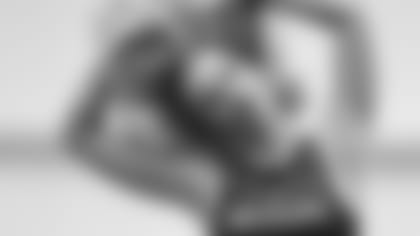 Alexis was 18 years old and still in high school when she auditioned last year. This year, she's completing her first year of college. It's been an incredible year of growth for her – so much so, she was named most improved cheerleader by her teammates.
"I did not expect that at all. I think I actually had some tears in my eyes. So grateful for that," she says.
This year, she goes into auditions with a different perspective.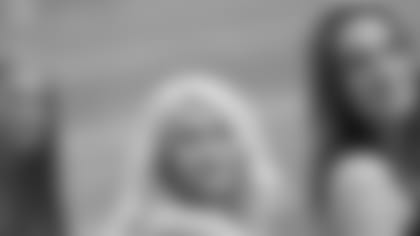 "It's so much easier to pick up the choreography and just have more fun with it," she says. "Just not being so intimidated to come in because you know that everyone is here to support you and not here to judge you."
After her rookie season, Ayda was voted best teammate.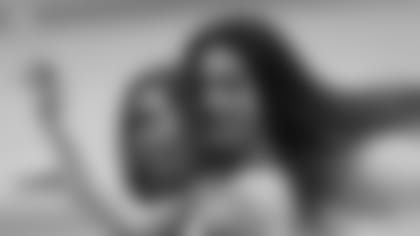 "I was so honored because I love every single one of these girls and I feel like we have such a good time together," she says. "Everybody is giving, everybody is loving, and I just felt so loved that the team felt the same way about me."
But she knows she can't rest on last season. If anything, it raises the bar on this season.
"I'm still nervous about it, but the fact that I've had a great season and you know what's at stake and you have to work so much harder for it."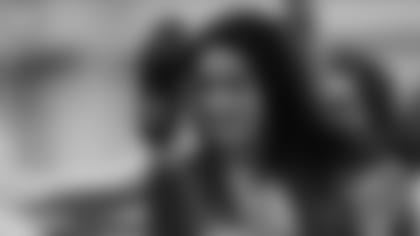 After moving from Japan, Yuka spent a year in a new country, meeting new people, experiencing new customs, and learning a new language.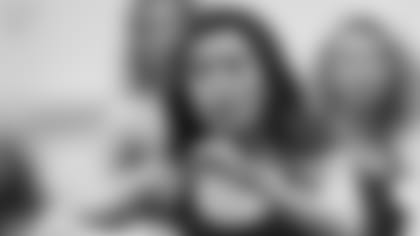 And she hopes to have the opportunity to continue to do it.
"I feel lucky again, a little bit nervous, but so excited," she says.
Paying it forward is all part of being a good teammate. And it starts with auditions.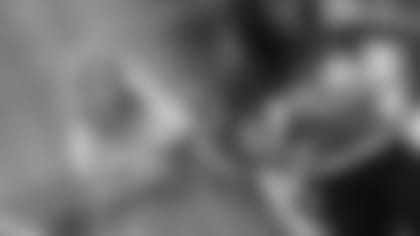 "It's like looking at myself when the girls come into the workshops. I was there last year at this time. I commend them because they're putting themselves on the line and that's so hard to do – to put yourself out there and not know what's going to happen," says Ambria. "I've given a couple of them encouraging words and I've practiced with a couple of them and given them pointers that I thought would have been helpful last year."
More than anything, she says it's about one thing.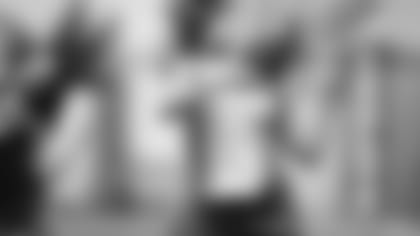 "To be yourself, really. To come with the best of your ability – come with your hair done, come with your makeup done, get nice outfits, and just come and show your personality. And that's what's really going to get you on the other side."
They walked in strangers and walked out sisters. Now, 13 rookie cheerleaders are looking to become veterans.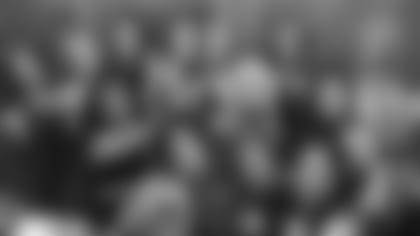 And welcome a new group of girls into their sisterhood.