The highlight of the Colts' preseason game against the San Francisco 49ers didn't happen on the field. It didn't happen during the game. It happened before the start of the game – and the plans started weeks before.
Ryan is a sweet, loving 7-year-old who never complains – despite the fact that pain from cerebral palsy makes his legs hurt so bad he can hardly walk. 
His foster mom, Nicole, has been carrying him everywhere for the last two years.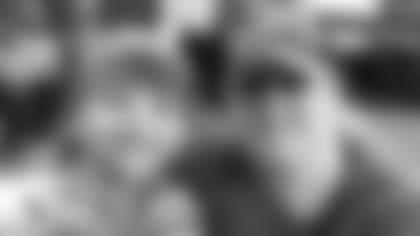 So when Hands of Hope contacted her and invited her, Ryan, and his siblings to attend the Colts game against the San Francisco 49ers on Saturday, she was excited, but nervous.
"All I could think of was carrying him from the car to the stadium. I was like, 'Ok. I can do that.' But carrying him up the stairs? I thought, 'How am I going to do this?' I was kind of hesitant to take him at all."
She voiced her concerns to Suzy Roth, Executive Director at Hands of Hope, which offers support to foster care families.
"She was like, 'Would there be a wheelchair we could use for the game?' She said, 'I've been wanting to get one, but we don't have the funds at this point.'"
Roth passed the information on to Kristin Ballard, wife of Colts General Manager Chris Ballard. Together, they sponsor the ticket block that allows Hands of Hope to bring families to Colts games. 
"She said there was a family and we needed to borrow a wheelchair from the Colts because the mom has been trying to get one for him since he has cerebral palsy," said Kristin. "I talked to Chris and I said, 'We'll make sure that he has a wheelchair and he can take it home with him.'"
But she didn't find him just any wheelchair.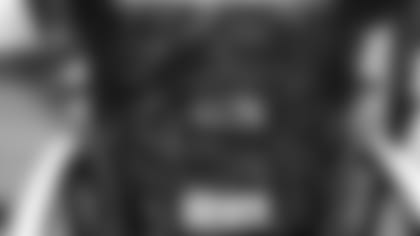 "I started searching and saw a blue one and it was for his weight. I put it together and I was talking to Matt Conti (in Colts Communications) and I said, 'Can I just get two players to sign it?' And he said, 'Sure.' And the next thing I know, I get this picture and the whole team had signed it."
On Saturday afternoon, the Ballards surprised Ryan with his wheelchair. 
"It was amazing to see – it was like his legs. The wheels were his legs and he got right in, buckled right up, and he started pushing himself and it was amazing to see the independence," Kristin said. "And mom who was relieved because she gets so tired holding him – and she'll do it because she loves him, but it gives her a little bit of freedom too."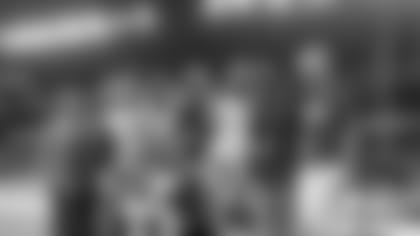 For Nicole, it was overwhelmingly emotional. 
"I bawled," she said. "It's so heartwarming to see the joy in his face knowing that he's going to be independent. When we go shopping, I put him in the cart and you can tell he's kind of ashamed."
With his newfound independence, Ryan rolled himself right onto the field where he watched the players warm up and got to meet many of them, including wide receiver T.Y. Hilton and kicker Adam Vinatieri, who showed him where he signed his chair.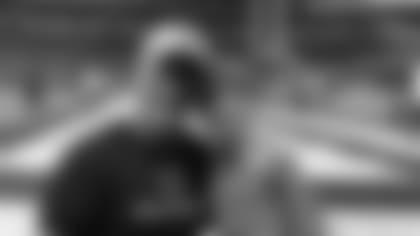 Chris Ballard came by to spend some time with Ryan and his family and so did Colts mascot, Blue.
In a little over an hour, Ryan had not only gained freedom and a bunch of new friends, but a sense of confidence that his foster mom had never seen before.   
"I've never seen him so normal. He's acting like a normal 7-year-old," she said. "Usually, he's like my 5-year-old instead. It's amazing how instantly he just felt free."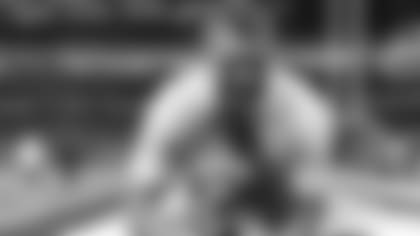 For Nicole, it hasn't been easy. But it has been worth it. And to know that others have her back, it gives her a sense of confidence too. 
"I did something that I didn't even have a second thought about. It's been a struggle. It's been hard because it's just me trying to fill so many voids and it's a blessing to have other people step in," she said. "This is the best blessing that our family could have ever received."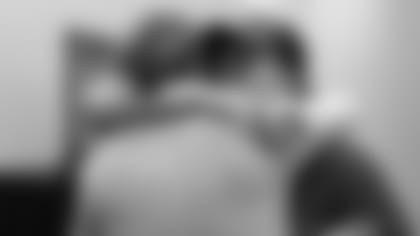 At the end of the day, the Colts left with a win. 
And a family left with something much bigger.   
"Hands of Hope is about bringing hope to kids and this really is a way to bring hope to the kids," Roth said. "You think it's just a one-time thing, but this is something they'll remember for their whole life."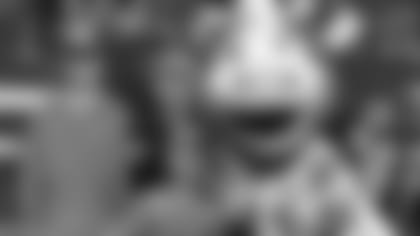 For the Ballards, it's a blessing to be able to make a difference. 
"Working with the Colts is a dream come true. These guys have the biggest hearts and they're willing to do anything and everything to help anyone," Kristin said. "It's the little things that matter."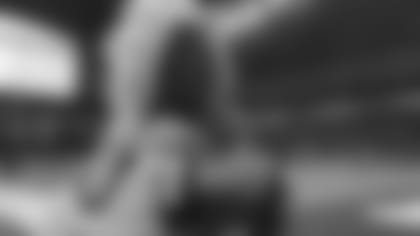 Because in life, just like in football – little things make a big difference.