Blair Kelly grew up an energetic kid in Apple Valley, Minnesota.
Performing became an outlet for him.
"In high school and middle school, I was always in theater and loved entertaining, I loved being on a stage," he said. "I did marching band in high school, then I made the University of Minnesota's drumline."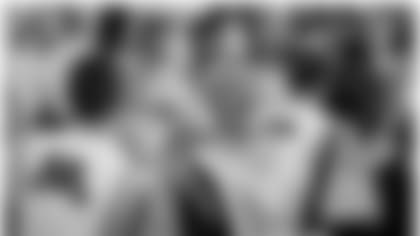 It was there the mascot bug bit him.
"I would see Goldy, Minnesota's mascot, at every sporting event. Every community event that we were at, he would always be there and everybody would be laughing at everything he did."
I could do that, he thought. I should do that, he thought. That would be fun, he thought.
He reached out, he tried out, and he made it.
His junior year, he went to the National Mascot Competition and Goldy took second place. The next year, they won.
"That senior year when we won nationals, we were riding high and feeling great. I was just like, 'Man, this is so much fun. I don't know if I'm ready to stop having fun like this.'"
And that's when fate intervened.
"A buddy of mine told me one day, 'Hey, the Colts mascot has an internship posted. I think you'd be a good fit. You should check it out.'"
"This program here with the Colts – kids across the nation know about this program," he said. "That's such a nerdy thing to be a part of, but when you're into mascotting and you're in college and you're competing – you look at the pro guys because you're like, 'What can I learn?'"
After interviewing with Trey Mock, the man behind Blue, Kelly decided he could learn a lot as a mascot intern.
"These guys, yeah they're a mascot – but they honestly are running their own business. And you can see how each program differs in the NFL. The success of that program is how successful that business is being run."
After graduating, Kelly arrived in Indianapolis where his first order of business was to become Blue. So, he did what football players do – he studied film – lots of it.
"I exhausted all the videos of Blue on the Internet. I've seen every single thing," he said. "I'm not trying to copy Trey Mock – I'm trying to be Blue. At the end of the day, I'm trying to be the best Blue that I can be."
And the fact that even people close to Blue couldn't tell who was in costume was all the praise he needed.
He got to interact with other mascots at the NFL Mascot Summit and got to go to the Super Bowl in Minneapolis to assist Viktor the Viking with his appearances.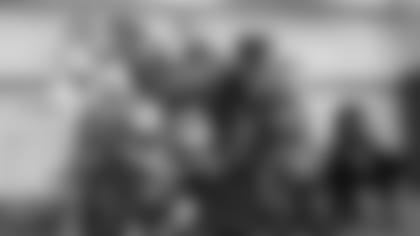 "Everything Trey has done with me is him giving me something, teaching me things, giving me experiences. And that was just another one. He told me, 'You need to just soak everything up that you can because this is going to be a huge opportunity for you as a mascot.'"
At some point, it became less about entertaining and more about people.
"It's just crazy how some things people are scared to share with other people, they're so quick to bring to the front when it's a blue horse," he said. "They can go up to you and share some crazy things and just cry in a hug with you. They know there's a person in there, we're not kidding anybody. They just don't care and they need that."
It's the number one thing he'll take away from his experience.
"It isn't how to be a good mascot – and I've learned a lot about what a good mascot looks like from being here. But the most important thing I've learned is how important relationships are."
Along the way, Kelly developed a special relationship of his own.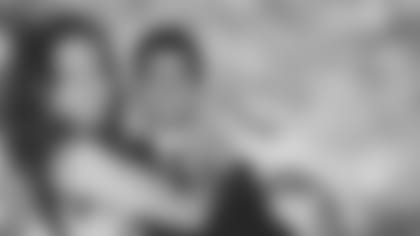 He didn't come to Indianapolis looking for love, but he found it – with Nicole, a Colts video intern who's now working in TV in Terre Haute.
With his internship winding down, Kelly went back to his degree and landed a job in Indianapolis as an engineer. And his experience as a mascot prepared him surprisingly well.
"There were some wide eyes at first. Like, 'What is this on your resume? Can you explain yourself?'" he laughed. "I was able to talk about marketing, business, communication – you don't get a lot of that with an engineering degree."
And although he's hanging up his fur for now, that doesn't mean he's done forever.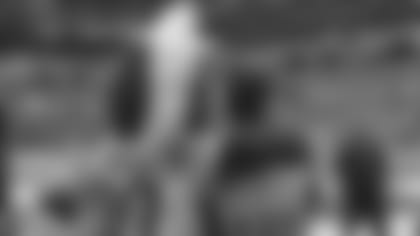 "I don't know what's going to happen. I'm going to do whatever I have in front of me the best I can. If Trey has work for me to do in my off time, you better believe I'd be happy to do that."
Whether dressed up as a giant blonde rodent or a big blue horse, what Kelly learned is that mascot life is really about people.
"I just keep meeting people that I love," he said. "I will always be a fan of every person that I have met here in Indy. The Colts have a special place in my heart now because they've given me so much – so much beyond football."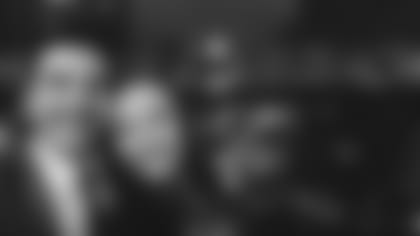 Kelly will always be a mascot at heart.
"A lot of people who never put on a suit are mascots in their heart. So many people have the energy, it just takes that loose screw in your head to say, 'I'm going to put on some fur and dress up like a horse in front of people.'"
But for now, he's following his heart and seeing where it leads him.