For many players, the number they wear on their jersey becomes part of who they are. 
"You want to represent the name on your back and also the number that you're wearing," said T.Y. Hilton. "Fans are going to buy your number. You want to be proud of the number that you've got."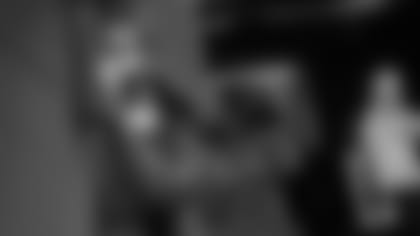 As a wide receiver, Hilton couldn't wear his high school and college number (4) when he came into the NFL.
"Adam Vinatieri had it anyway," he laughed.
So, he did the math and came up with 13.
"My number was 4, so 1 plus 3 equals 4."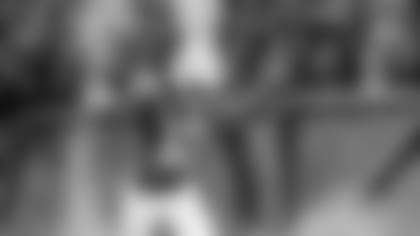 It's a number he feels like he's grown into, especially with his spooky nickname, "The Ghost."
Now, he wouldn't trade it for anything.
"It's in a lot of stores," he said. "It would be hard for me to get that back."
Cornerback Kenny Moore wore number 24 in college and came into the NFL as 42. 
"It just didn't fit me," he said. "Whenever I saw myself on film, I just knew it didn't fit me as a player. My personality wasn't a 42-type player."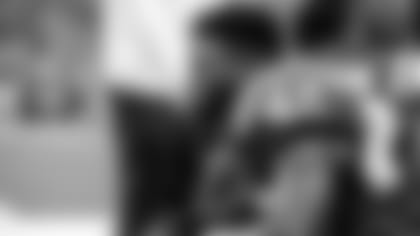 So, the first chance he got - he changed it. 
"I felt like 23 was a better fit because my twin sister and I are 23 minutes apart. Two times three is six - I have six sisters. I'm born on the 23rd of August. There's something going there."
And he's had something going ever since he put it on. 
"It looks sweet," he said. "It's more like a swagger type thing."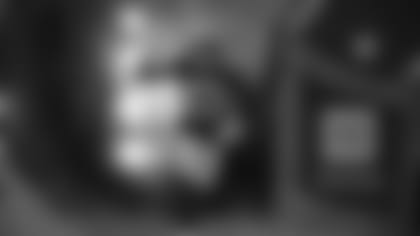 He also has something in common with the guy who wore it before him. 
"I lived down the street from Frank Gore in Miami growing up." 
Now, Moore is making 23 his own.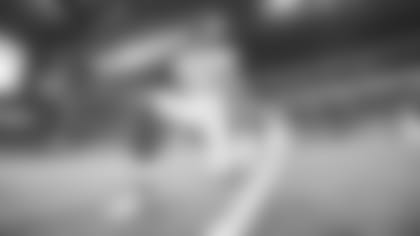 "I feel like it's me now," he said. "It's my platform."
Linebacker Zaire Franklin had to change up his number when he was drafted by the Colts.
"I wore 4 in high school and in college I wore 4, so I just figured I can't wear 4 in the NFL, but I can wear 44."
At Syracuse, 44 is a sacred number - worn by legendary running backs Jim Brown, Floyd Little, and Ernie Davis.
"It's a sense of pride. You put a sense of pride on the number you wear because that represents you," he said. "To me, it's a tip of the hat to Syracuse - but it's also me staying true to who I've been."
Quarterback Jacoby Brissett wore the same number throughout high school and college. 
But once he got to the NFL, he had no luck with number 12.
"Everything is 12 with me," he said. "But I couldn't get 12 at the Patriots. I couldn't get 12 here."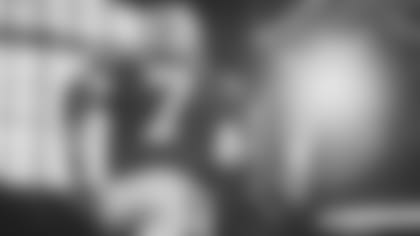 He decided he wasn't meant to wear 12 in the NFL, so he stuck with the number they gave him in New England.
Linebacker Anthony Walker didn't choose the number 50 - it chose him.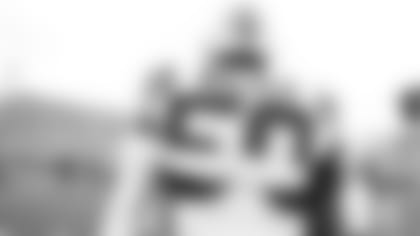 "They just handed it to me," he said. "But I put together the math of some stuff and I like it."
He won't reveal the significance of the number - at least not yet.
"I'll explain it to you when I'm finished playing," he said.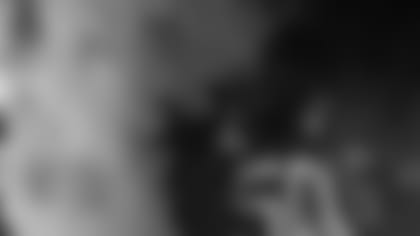 But it's significant enough for him to put a huge price tag on it.
"The money he wanted for that jersey, I wasn't paying it," said defensive end Justin Houston, who was number 50 in Kansas City.
"I was wanting to keep it and stay 50. But I had no choice but to switch," he said. "The last I was told, the man makes the number. The number doesn't make the man. I guess I've got to make a new number." 
To come up with his new number, he tapped into his spiritual side.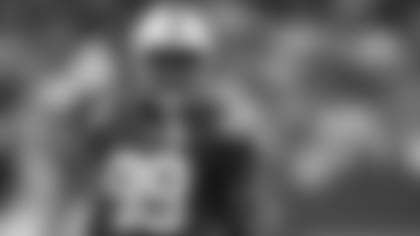 "I told myself, 'I've got 99 problems, but having faith isn't one.'"
Just because he wears 99 now doesn't mean 50 isn't still part of him.
"Most guys still call me 50. Anybody I played with in the past, that's my name - they call me 50," he said. "We brought in a couple guys from K.C. and they were calling me 50. I was like, 'Y'all can't call me that anymore.'"
But 99 is growing on him. And he's growing more comfortable in it.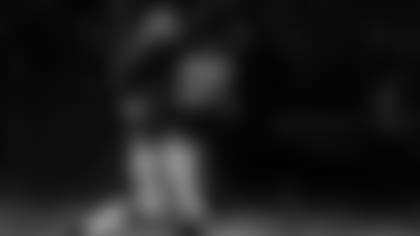 "It's starting to stick," he said. 
Cornerback Quincy Wilson said it takes a while to put your mark on a number.
Wilson wore number 6 in college and 26 in high school. Coming up with his NFL number was a process.  
"After I was drafted, Coach Pagano texted me and he was like, 'Hey, welcome to the Colts.' And then a couple messages later, he was like, 'What number do you want?' He was like, '36 is open, 27 is open, 38, and 40-something.' I was like, '22?' He was like, 'Retired.' I was like, '24?' I forget what was up with it. But then I was like, '31?' He was like, 'Let me get back to you.' I guess someone else had it or something, but I ended up getting 31."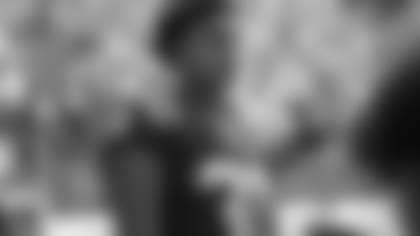 It worked for his friend, so he figured he'd give it a shot. 
"In college, my best friend, the other corner - has was number 5 and he changed to 31 and made 31 a big deal. So I was like, 'Ok, 31 I guess.'" 
Defensive end Kemoko Turay wore number 58 in college. When the Colts drafted him, the closest he could get was 57.
"When I first started playing football, my first year I was number 12. So, 7 plus 5 is 12. And also, my dad was born in the 50s and my mom was born in the 70s - so 57."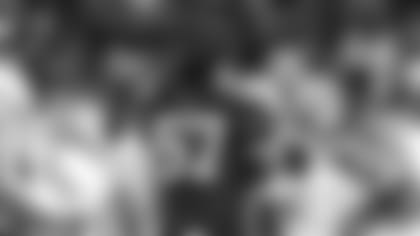 He had the opportunity to switch later, but chose not to. 
"I decided I'd just go with 57 because I've already done a year with it and I didn't want to start something new." 
Punter Rigoberto Sanchez came into the league as number 2, but he had his eye on another number all along.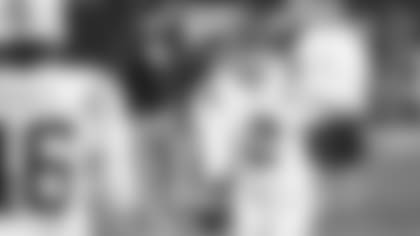 "I used number 8 throughout my soccer career pretty much since I was 3 years old. That was the first jersey I got, I fell in love with it - so it kind of went from there. And obviously, September 8th is my birthday. So it's like, 'That's my number.'"
But until this season, it was always somebody else's number. 
"I was like, 'If it happens, it happens. If I get number 8, cool. If not, then I'm not going to worry about it.'"
He got it - and he couldn't be happier.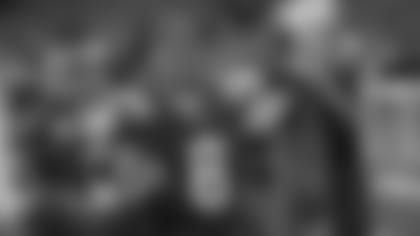 "I'm pretty pumped about it. I feel like myself - like old times. I feel like it's who I am and I'm so glad I got it." 
Kicker Adam Vinatieri was number 8 in high school, number 7 in college, and number 5 when he played for the Amsterdam Admirals in NFL Europe.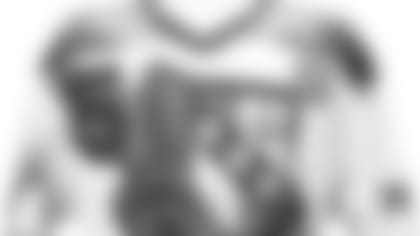 When he came into the NFL, he was just happy to have a jersey. The one they gave him happened to have a 4 on it.
"When I got to my locker in New England, that was the number that was in my locker. I was a rookie free agent and I wasn't going to even suggest any other number," he said. "I rolled with it."
He's been rolling with it ever since - and it's worked out well for him, even after changing teams.
"When I went from New England to Indianapolis, number 4 had been kind of retired on the wall and Mr. Polian asked, 'I suppose you want number 4.' I said, 'Well, if it's available.' And thank goodness he allowed it. I guess even at that point, it wouldn't have been a deal breaker by any means."
He's now in his 24th season with number 4. And each one means a little more.
"My kids try to get number 4 now just because dad wears it," he said. "I think at the end of the day, local kicker kids probably want number 4. And that's kind of cool."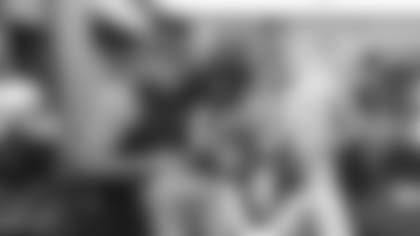 With the most points in NFL history, it's a safe bet that when Vinatieri retires, number 4 will retire with him.
"It should be a retired number in the league," long snapper Luke Rhodes said.
Every number tells a story.
As it's passed down, each player adds another chapter.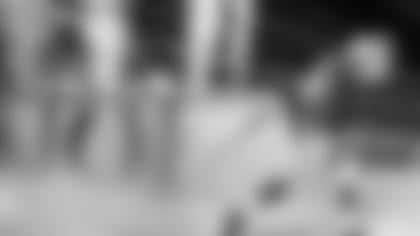 And the ones they close the book on become legends.