With the Colts holding training camp at Grand Park, Westfield residents like to joke that the team is in their backyard. 
But for Craig and Sandy Wood, it's no joke. 
They walk into their backyard, lean up against the fence, and watch the Colts practice on what used to be their back 40.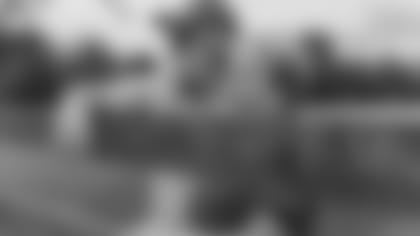 "We actually farmed this field up to 2010," said Craig. "We grew corn and soybeans."
A tornado went through the area in 1966. Craig's dad, Bill, bought the property in 1967, tore down the house that had been destroyed, and built a new one, the house Craig grew up in.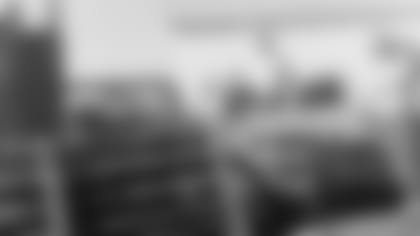 After graduating from Purdue, Craig moved into the rental house on the farmstead. When he and Sandy got married, they settled there and had two children, Caitie and Jay.
"In 1995, we had an opportunity to build our own home, which is the one that everybody sees on TV now," Craig said. "We've been in this house since 1995."
As their kids grew up, the City of Westfield grew up around them.
"We farmed 190 acres here," Craig said. "We thought at one time, because there was such an interest in soccer, that we might dedicate that 45 acres for soccer fields, knowing that we would be in need of them."
They were approached about selling the property many times over the years – by housing developers, business parks, and industrial complexes – but they turned them all down.
"I wanted green in my backyard," said Sandy. "I didn't want to look out my kitchen window and see other people's backyards or office buildings or the back of a Super Walmart."
They did talk to some soccer organizations, but nothing transpired. In the meantime, the City of Westfield had a bigger idea – for a sports complex that would become a family destination. 
"They wanted roughly 400 acres total and we made up the middle – and so, if the thing was going to fly, we had to be on board," said Craig." "We were. And we have been ever since."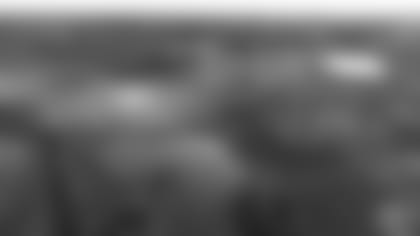 They're glad to see the land put to good use, public use, and productive use.
"We hear the games going on, we hear the balls being kicked or hit and people cheering," Craig said. "And you know, that's a really good sound. Because you know what people are doing. They're not where they're not supposed to be and they're doing something that's good and healthy."
Last year, there was talk of the Colts coming to Grand Park for training camp.
"They talked about it and I was kind of like, 'Well, we'll see if that happens,'" Sandy said. "And now, here it is."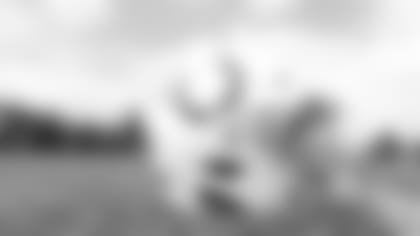 When the Colts moved in last week, the Woods had a front row seat to training camp, stray balls and all. 
"When they had their first practice here, they had the kickers over on this field and they had one of the interns over here shagging balls and bringing them back," said Craig.
"I joked, 'Well, Adam Vinatieri, I'll shag footballs for him all day long,'" Sandy said.
But mostly, they just hang out by the fence and watch.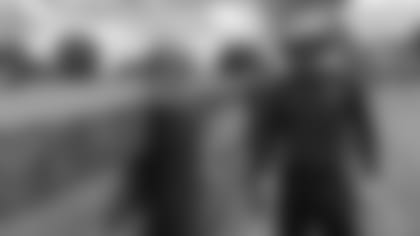 "I was just standing here by the fence and Jeff Brown, the Director of Operations came over and I introduced myself and gave him my card and then Chris Ballard was down near the end zone and he came over," said Craig. "I said, 'At some point, I would like to meet Coach Reich. After they wrapped up practice, Jeff came over and said, 'Come with me, Coach Reich would like to meet you.' I got to talk with him and Andrew Luck goes walking by and we shook hands – that was the icing on the cake."
It's also been fun for family and friends, who gather in their yard during practice.  
"Our grandson Cael (8), he doesn't realize the scope of it," Sandy said. "He just knows the Colts are in his backyard. But when he gets to be 15 or 16, he's going to go, 'Oh, holy cow!'"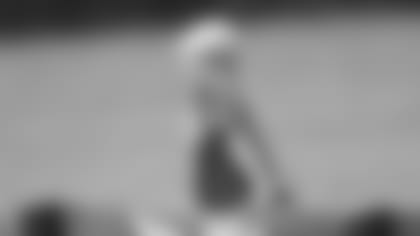 The Woods love that the Colts brought training camp to their backyard. But they also love what they've brought to Colts Training Camp, mainly a Hoosier identity.
"The farmstead makes it kind of quaint," said Craig. "We've got cattle over here. It gives it a personality, a flavor of its own."
"This is what Indiana is," Sandy said.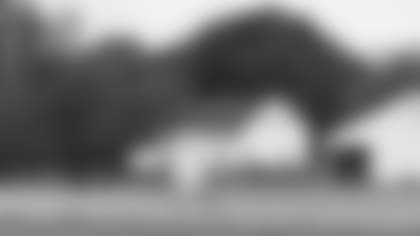 Westfield is a medium-sized city with small town charm.
It's a farming community, but it's also a growing community – one the Wood family has helped contribute to.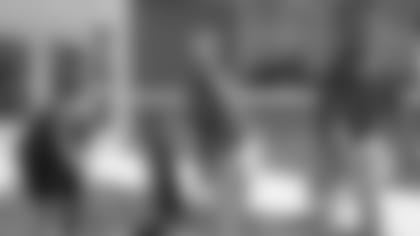 "Mayor Andy Cook, he said, 'Instead of looking out here and seeing corn and soybeans growing, we're looking out and seeing young people growing,'" said Sandy.
And for the next few weeks, they can look out and see the Colts growing – one day and one play at a time.
A team rebuilding on rebuilt land.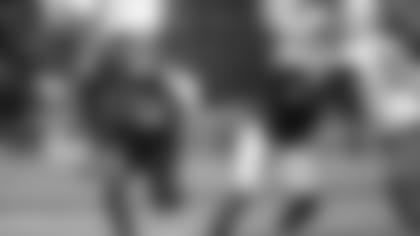 The Wood family helped lay the groundwork for Grand Park. 
Now, the Colts are building on that groundwork, hoping to grow into something grand themselves.