Patric Morrison grew up in Madison, Indiana. 
When he was in eighth grade, he saw the movie "Remember The Titans." It inspired him to play football – and the game shaped his life. 
He met his wife, Jessica, on the football field. He proposed to her on the same field. When they found out they were expecting, they did their gender reveal on the football field, shooting pink powder out of the cannon when his team ran out for their home opener.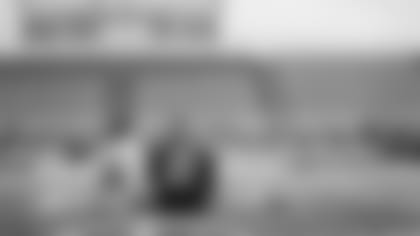 Morrison loves football. To him, it's more than a game.
"I'm just trying to build a positive image," he said. "I just want to build that family atmosphere and share my life examples to try to instill in these kids so they can go on to be future leaders in our community."
That family atmosphere is what drew him to football. Almost from the moment he started playing, Morrison knew he wanted to coach one day.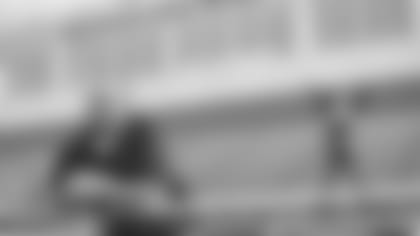 He graduated from Madison High School, went to nearby Hanover College, and began teaching while coaching middle school football. In 2013, his dream job opened up – head football coach at his alma mater.
But before his dream came true, he went through a nightmare. He wrote about it in an essay he titled, "Football Matters."
"On the night of May 23, 2013 my purpose for wanting to coach at Madison changed. On this evening, my younger brother was arrested on drug-related charges. The next morning on May 24, I was set to interview for head football coach at Madison. It was during this time that I went from wanting this job to fulfill a personal goal to realizing that this is where I needed to be and that I would have the opportunity to make a difference each day for future generations and positively influence future leaders of our community."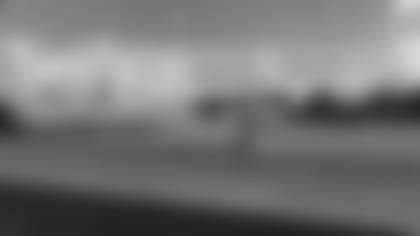 A small town on the Ohio River in southern Indiana, Madison faces many of the same problems bigger cities struggle with.
"Being from a divorced household, I knew that a lot of kids battle through that," he said. "There are so many distractions in this world. Firsthand, I experienced that and what it can do to a family."
Now in his sixth season as head coach of the Madison Cubs, Morrison is even more passionate about his job and the game - and he's using it to bring discipline, responsibility, and structure to his players.
Their team motto is: "We Are Madison, We Are Family."
This spring, Morrison's story attracted national attention. In March, the New York Times ran a story about him. NFL Commissioner Roger Goodell invited him and a few of his players to attend the NFL Draft in Dallas. The Pro Football Hall of Fame even reached out to him.
"They came to our community and brought Aeneas Williams, Anthony Munoz, Darrell Green and Rod Woodson. They all came and spoke at Hanover College and they invited us up. We had about 30 kids at a camp at the Hall of Fame this summer."
He also got a surprise from the Colts.
"My athletic director came in my room and he was like, 'Hey, it's for you.'"
It was a Facetime call from Coach Frank Reich.
"It didn't register for a couple seconds who I was actually talking to," he said. "It was pretty neat. It's pretty awesome and I appreciate what the Indianapolis Colts do – what they're doing for us and what they do for football around the state of Indiana."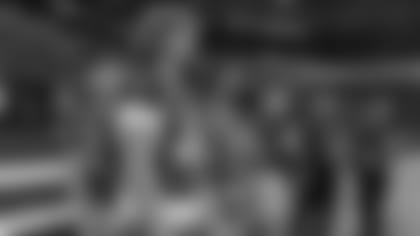 The Colts invited Morrison and his team to Lucas Oil Stadium for their preseason game against the San Francisco 49ers. Before the start of the game, he and four of his senior players stood on the field to watch warm-ups.
Reich came over and spent some time with them.
It was another once in a lifetime opportunity.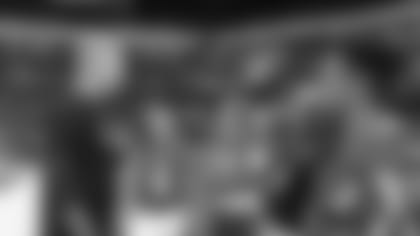 "I never expected any of this to happen," he said. "My initial reason for doing the interview with the writer from the New York Times was to let teachers and coaches know that in a day and age where it may not always be positive light shined on them, their job really does matter."
He knows because he's seen it himself.
Today, his brother is doing great, his team is growing, and his players are family.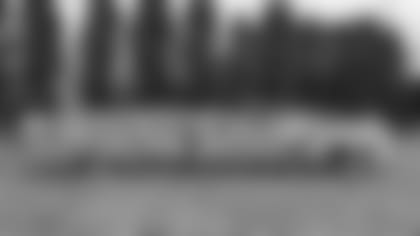 "I think football does matter," he said. "Each season, I gain 70 younger brothers that I have the opportunity to build a relationship with that will last a lifetime."
"He cares about every single one of us," said linebacker Gage Sproles. "He would never let us down."
"He treats us like we're his sons and his family," said kicker Tristan Storie.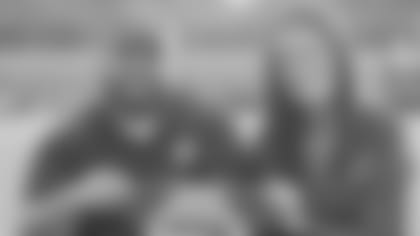 In January, Patric and Jessica will welcome a daughter to their family.
And she'll have 70 big brothers to look out for her.
"I'm just blessed," he said.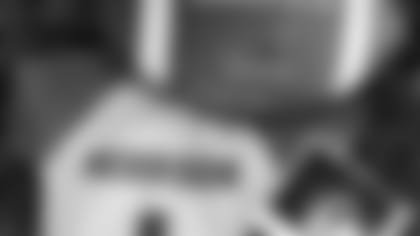 Soon, he'll be able to show his players what it means to be something else – a father.
Patric Morrison doesn't just say it - he lives it.