The first time Clayton Geathers met Whitney Haye, it was by chance.
"We had a mutual friend," said Whitney. "One day, Clayton was over at that friend's dorm. It was a super quick introduction. It was really like, 'Hey, how's it going? Alright, see ya later.'"
"It was really like a hi and bye," said Clayton.
The second time was also by chance.
"I saw him at the campus restaurant and I remembered meeting him and that's when I was like, 'Oh, he's really fine.'"
"As soon as she walks in the door, I'm like, 'Oh yeah, that's that fine girl.' I knew she was coming over. She came over, she sat down, we talked a little bit."
The third time was not by chance.
"We followed each other on Facebook and I saw it was his birthday. I called the same friend who we met through and I was like, 'Hey, today's Clayton's birthday. I want to come over.'"
Whitney sent her friend to Clayton's room and tagged along.
"I asked him what he had gotten for his birthday. He was like, 'I got a card from my parents.' I was like, 'That's all you got?' And he was like, 'Yeah.' I said, 'I'm going to get you a cupcake.' And I'm pretty sure he thought I was kidding."
"She left and she came back with a cupcake," he said. "It was special."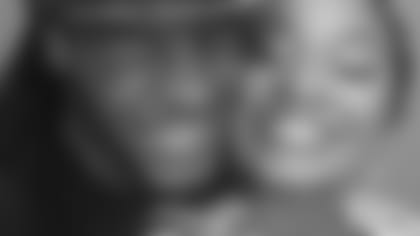 And so was the girl who brought it.
"It was a done deal after that," he said. "My whole thought process was, my next relationship is for the long haul. It's funny that I said that and then it actually came true. And here Whitney came along just out of nowhere."
With the 109th pick in the 2015 NFL Draft, the Indianapolis Colts selected Clayton Geathers, safety from the University of Central Florida.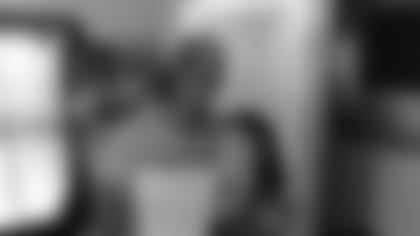 Whitney joined him in Indianapolis a few months later. And just a few months after that, they were blessed with a sweet surprise – Whitney was pregnant.
"The day before our shower, we had a maternity shoot planned in Orlando," she said. "The photographer is doing test shots and Clayton gets down on one knee and I'm thinking his foot is hurting. I'm like, 'Oh my God, are you ok?'"
Still healing from a foot injury, the start of Clayton's 2016 season was in doubt - but his love for Whitney was not.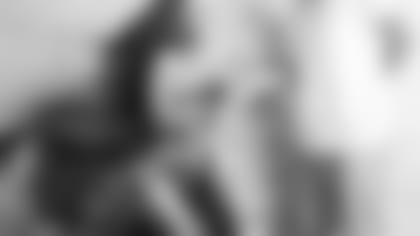 He asked her to marry him. She said yes. And life threw them for another loop.
"Right after my baby shower, my mom told me she was diagnosed with breast cancer and her treatments were to start in September. Meanwhile, my child is due in September and Clayton is just coming back from his foot injury and they had an away game the weekend I was due."
On September 14th, Whitney gave birth to a baby girl and both Clayton and her mother were there to welcome Carsyn into the world.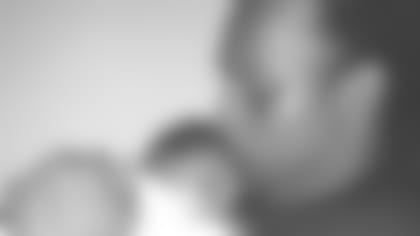 With her mom going through cancer treatment and Clayton's mom recovering from a stroke – on March 11, 2017, they went to the church of Colts chaplain Eric Simpson and got married.
"We had just my mom and dad and his mom and dad and Carsyn and we got married in the prayer room at Eagle Church," she said. "That was our legal marriage."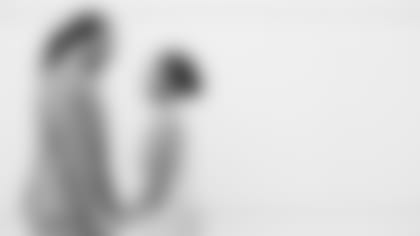 Nine months later, Whitney's mom lost her battle with cancer.
"Obviously, I had no idea that things were going to go the way they went," she said. "But I'm just so glad she was able to see Carsyn be born, to be able to see me get married - that actually meant a whole lot."
On March 10, 2018, one day shy of their one-year anniversary, Clayton and Whitney gathered in Orlando to celebrate with family and friends.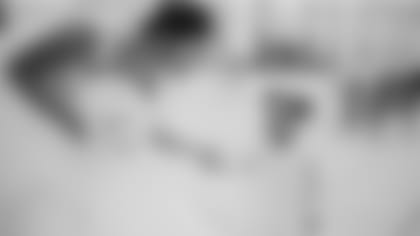 "We didn't really announce that we were married. It was really just something that close friends and family knew about," Whitney said. "Clayton and I, we felt like we deserved a wedding."
And this time, it was the wedding of their dreams.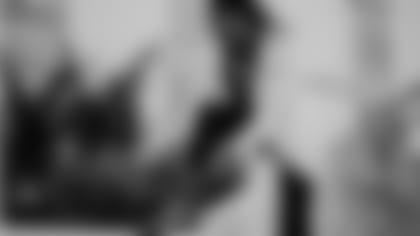 "We legitimately felt like newlyweds. It was like we really got married for the first time," she said. "We had all the feels."
And Whitney was able to enjoy the day while honoring her mother at the same time.
"They had a chair for her mom and had her photo there," Clayton said. "It was just like she was always there. It was special."
Whitney's godmother, Donna, walked Carsyn down the aisle.
"It was like she knew everybody was looking at her so she was like, 'This is my time to shine,'" said Clayton. "She did perfect."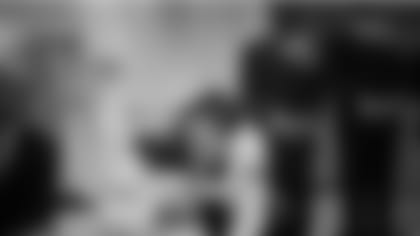 Then it was Whitney's time to shine, as her dad walked her down the aisle.
"I just felt so thankful that I found someone who I absolutely adore and not only that, but he loves me too. I felt so blessed when I was walking down the aisle that I had him standing at the top."
And the expression on Clayton's face said it all.
"This is my wife coming down the aisle, my beautiful wife," he said. "The same feelings I had the first time we were married were still there – even more."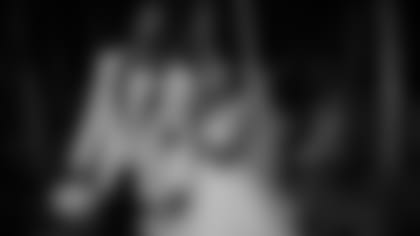 "There's just something in his eyes that I still have not put my finger on that keeps me in love with him," she said.
They don't know what the future holds, but Clayton and Whitney know they're better together.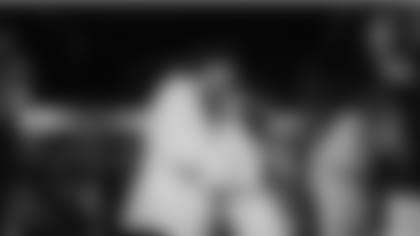 And that's how they vow to stay forever.