Training camp is a grind – and not just for the players.
While the Colts are camped out at Grand Park, working to prepare for the season – there's another team working behind the scenes, managing things at home so they can focus on football.
It's something Kristin Ballard, wife of Colts General Manager Chris Ballard, has been doing for 17 years.
"We have kids that were 1, 2, 3, 5 and 7 when we started this whole thing," she said. "I send him texts during the day and let him know the ins and outs of what's going on and emotions and it's just for information purposes more than anything else."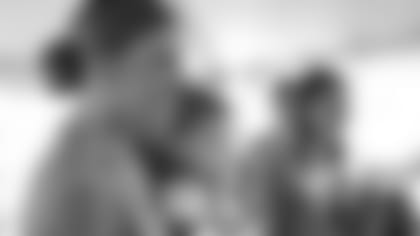 Because as hard as training camp can be for the wives and the kids, it's also hard for the dads.
"We have mother's guilt. They have father's guilt just as much," Ballard said. "When you are holding the fort down for them and for your family, you really try to reassure them that it's ok. We love what you do, you're doing great things, and we are here to support you."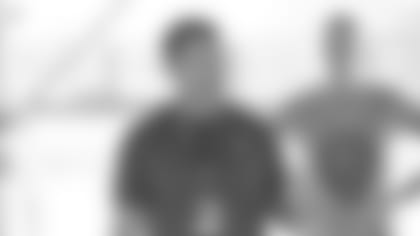 It's all part of the deal.
"I do what I do so he can do what he does," she said. "The moms are doing a fantastic job. They're the gel that holds everything together."
That's something tight end Eric Ebron appreciates about his wife, Gabby.
"My wife does a fantastic job. I know it's hard. She had her own career and out of nowhere, she became a mom," he said.
While she takes care of their son, Oliver, he can focus on his job.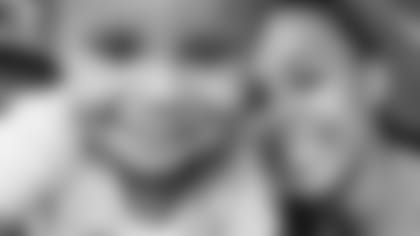 "I never have to worry about him," he said.
Tight end Jack Doyle gives all the credit to his wife, Casie, who's the MVP of their household.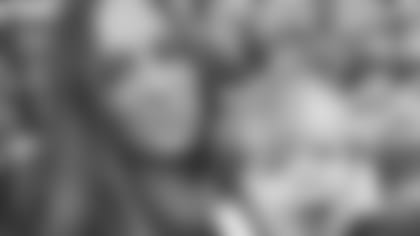 "She's got the hard job, a two-year-old at home is a tall task when he's starting to go through those terrible twos," he said.
But training camp in Westfield makes it a little easier to see family on a regular basis.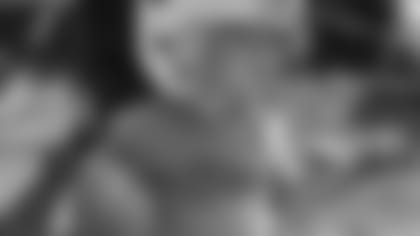 "The facility is top notch and being close to home, a 30-minute drive for Casie to come up here and see us," he said. "She's been getting Ronan up here hoping I can get him for 15 minutes and wear him out a little bit. It's been fun that I do get to see him."
The location has also been a game-changer for Whitney Geathers, wife of safety Clayton Geathers.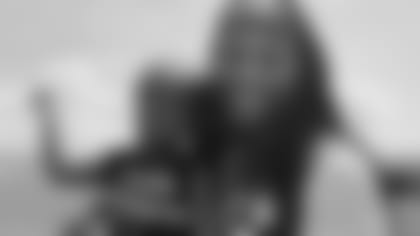 "It's only 30 minutes from where we are and it's beautiful," she said. "I love it because Carsyn is just, 'Daddy! Daddy!' and she gets to see Daddy. We get to see him for a little bit. I just love the energy of everybody getting to see their spouses and their family members."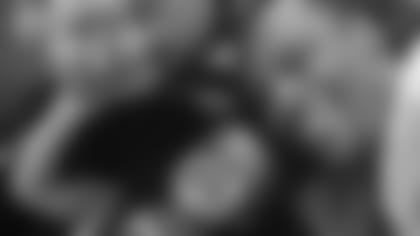 It's also an opportunity for the families to see each other.
"The moms, we talk and we share our stories," said Megan Woods, wife of defensive tackle Al Woods. "My son brings his own football and he comes and plays with the other kids."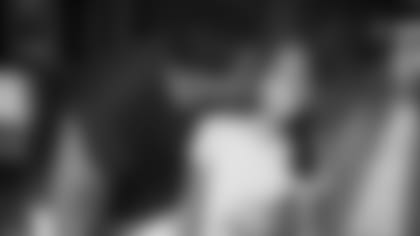 Megan tries to take advantage of the one-on-one time with her kids, but she knows it only goes so far.
"They miss Daddy and so do the mommies. We miss their arms and their hands and their help."
"It's all for a good reason," said Brittany Simon, wife of defensive end John Simon.
She's grateful for technology, which makes it easier to stay in touch.
"Enzo loves when he hears that Facetime ring on my phone. He gets so excited because he knows it's going to be Dad calling," she said. "I'm just grateful that's it's only three weeks and that we get to see him a little bit every day. So, that's nice."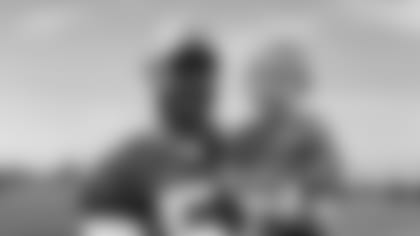 As a football wife, Brittany knows she's doing her part – for her husband and the team.
"Anything to help them," she said.
And her husband couldn't be more appreciative.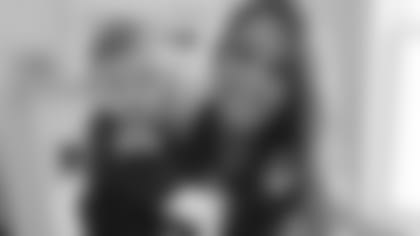 "I struggle going two hours with just my son while she's out relaxing a little bit. So, three weeks and then it'll tone back," Simon said. "But God bless them."
"I'm just ready for the season," said Brittany. "Let's do it!"
With the team breaking camp on Saturday, there's good news for all the Colts families – dad is coming home. And football is coming back.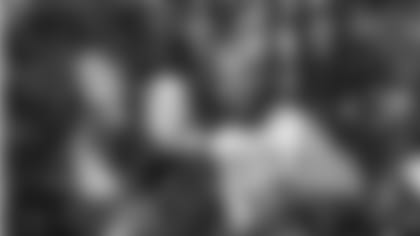 It takes teamwork to build something special.
And that's what the Colts are doing - on the field and off.