Amp Harris walked on stage at the Old National Centre six days before Christmas. 
"Where are my kids at?" he yelled into the microphone. 
The kids, who were seated at tables with their families, jumped up and down and cheered like it was Christmas morning - because for them, it was.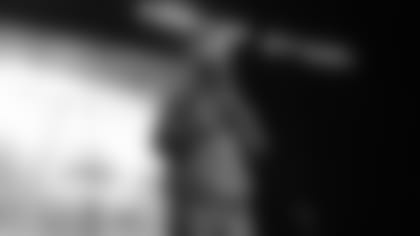 "I want to welcome you on behalf of myself, my sponsors, my partners from the Indianapolis Colts - Robert Mathis, T.Y. Hilton, and Jabaal Sheard," he said. "The reason we do this event is that we understand what it's like around the holidays to not be sure if Santa is going to put a toy under the tree or not. So, we wanted to come and spread a little love and a little hope and let you know that people care."
Every December, Harris adopts 1,000 inner city kids at Christmastime with one goal - to put a smile on their face. 
He's not sure how long he's been doing it, he guesstimates around 15 years.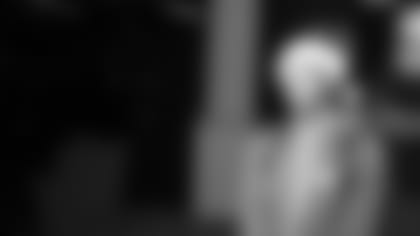 "What I see in all of these kids out here, I see myself," he said. "I was the youngest of eight. For me to be able to stand here and come from the inner city, come from a broken home, come from a single parent home - this is really something that's dear to my heart."
For Harris, Indianapolis is home. His professional life as a DJ, radio host, and promoter puts him in circles with actors, entertainers, and athletes. Over the years, he's formed close friendships with many current and former Colts players and he leverages those relationships to give back.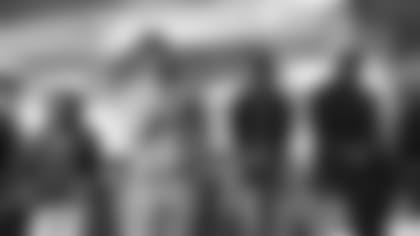 "What I need from them is not monetary. What I need from them is their presence to be able to say, 'Guys, 15 minutes equals a lifetime for some of these kids.' A lot of these kids don't require a lot. They only need hope," he said. "When Robert Mathis, T.Y. Hilton, Myles Turner, and these celebrities that people look up to are able to be in their presence, that's hope for them. And then they're able to tell their stories and 99% of athletes come from humble beginnings."
Former player and current coach Robert Mathis goes way back with Harris. And coming from a similar background, he can relate.
"I'm the youngest of six. I had three sisters, two brothers," he said.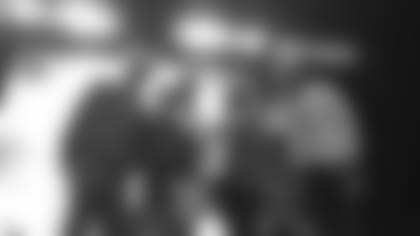 And one dedicated mother. 
"She did it solo, man. I take my hat off to her. I appreciate everything, all the lessons that she taught me. At this point, it's all about making her proud."
For the Mathis family, Christmas was special. Emma Mathis worked hard to bless her family. And even though she had little to give, she always found a way to give back.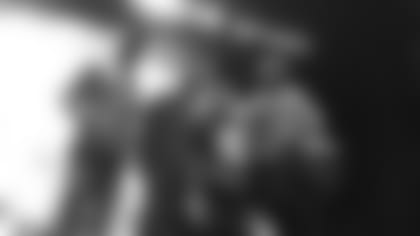 "God has blessed me, so you need to bless others. That's basically what it is," Mathis said. "As long as you have love, that's enough to pass on."
He continues to give back to honor his mother, who he lost to cancer four years ago. 
"She loved babies," he said. So, you make babies happy."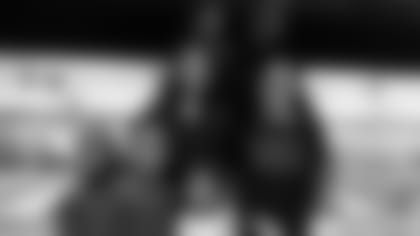 And there's no better way to put a smile on a kid's face than by putting presents under the tree.
For the past several years, Mathis has supported Harris not only by showing up, but by bringing his teammates out to compete in a Bowling Challenge in early December. The money raised goes directly to toys for kids.
It's a cause wide receiver T.Y. Hilton can't say no to.
"Amp texted me and told me he needed me again this year and I said, 'Of course. I'm in.' Christmastime, giving back, that's what it's all about," he said. "Just giving back to the kids and hoping they have a great Christmas."
It only took two words to get rookie linebacker Darius Leonard involved - Robert Mathis. 
"I look up to Rob and I know if I want to be like Rob, I need to mimic the things that he does," he said. "So, I'm now in his back pocket and I'm trying to do the same exact things - be in the community and give back and have that positive image for these kids."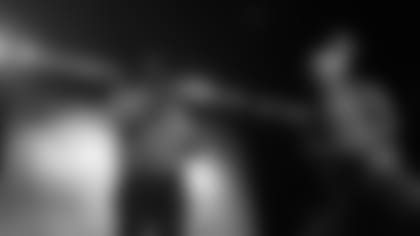 Like Mathis, Leonard understands these kids. He's not just talking the talk, he's walked the walk. 
"I was once in their shoes and just to be able to give back means a whole lot to me. I didn't have too much growing up," he said. "I just want to let them know they have somebody behind them and somebody who's going to be here for them and put a smile on their face."
When Leonard showed up at the toy giveaway, he put smiles on many a face. And he did the same thing the day before, back home in South Carolina.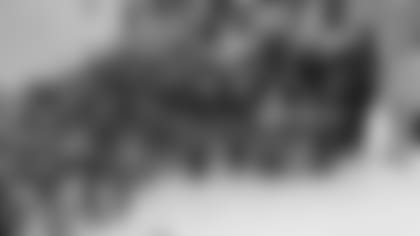 "It's great to be in both communities," he said. "People back home know I'm always going to have their backs and the Colts community here in Indy knows that Darius Leonard will do his all to give back to this community."
And teaming up with Harris makes it easy. 
"He's the king of Indy, man. He knows everybody," Mathis said. "He has all the connections, the relationships, and he just makes it so you can show up, do what you do, and just have a genuine good time."
It's a blessing for Harris to be able to bless others.
"To be in the position to bring people together to help random people - because I don't know any of these 1,000 kids that I adopt every year for Christmas - it just does something to me and for me."
For the kids, it's not the presents, but the presence.
"When you think about Christmas, Christmas is just one day," Harris said. "But that moment is a lifetime for those kids."
The gift of hope is the best gift of all.