Some couples feel like they've known each other forever.
But Colts linebacker Darius Leonard and his wife, Kayla, have known each other for as far back as they can remember.
Their story began in kindergarten.
"I was probably 5 or 6," he said.
"We were actually in the same class," she said. "We took a picture together and we were right beside each other. We had our t-shirts from kindergarten and we signed our names right beside each other."
Growing up in Lake View, South Carolina, a town of less than 800 people - they pretty much knew everyone.
"Everybody just grew up together," Kayla said. "My kindergarten classmates were my graduating classmates." 
For Darius, there was always something about Kayla.
"Her beautiful eyes," he said. "She has the most beautiful eyes ever."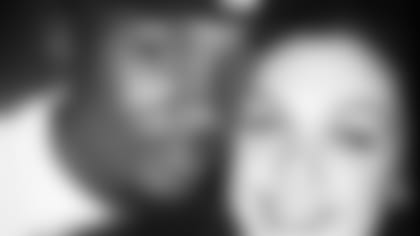 Eventually, he got the courage to ask her out. 
"She turned me down at first. I asked her out in the sixth grade and she told me, 'No.' And then in the 11th grade, she came back begging. Make sure you put that in there," he laughed.
"We went to a party and I asked him to go with me and my friend," she said. "We hung out that night. We had a mutual friend who had a barn and we would go there and hang out with all of our friends. We just started hanging out and it kind of went from there."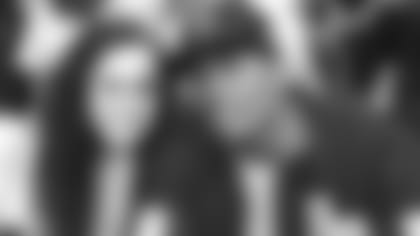 Like Darius, Kayla was an athlete. 
"She was a baller - softball, basketball, and volleyball. She was very good at all three sports," he said. "I definitely loved that - an athlete who was just as good in their sport as I was in mine."
Two fierce competitors, they challenged each other in every way. 
"I talked trash to her. She talked trash to me. Every season, we always talked about who was going to have the most stats," he said. "We always competed. And what made it fun in high school was that when I would go work out after school - she worked out with me. We were always together. It's fun to have someone who loves what you love."
Soon, he realized that what he loved was her. 
When high school was over, Darius went to South Carolina State to play football. Kayla played softball for Claflin University.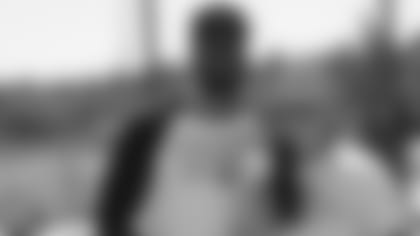 "Claflin and South Carolina State have a fence that separates them," she said. "We would hang out all the time."
Meanwhile, Darius' football career was taking off.
"He set this goal and he reached it, he set this goal and he reached it, and then one day he was like, 'I'm going to play in the NFL,'" Kayla said. "And I was like, 'Ok.' I believed in him."
By his senior year, Darius' journey to the NFL had begun. And he knew he wanted to take Kayla with him. So, he didn't waste any time.
"My senior day, all eyes were supposed to be on me - so it was definitely a great distraction. I called her to the middle of the field," he said. "Then, I got nervous. I forget everything I was going to say. So I just asked her, 'Will you marry me?'"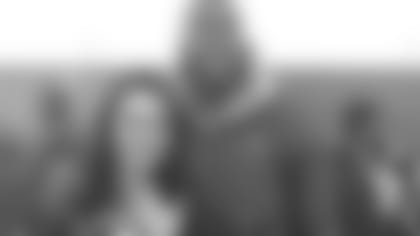 She said, "Yes." And his journey became their journey.
While Darius trained for the NFL Draft in Tampa, Kayla supported him back home working as a ninth grade algebra teacher.
"That was the hardest part because I was gone and she was working Monday through Friday. She couldn't come up and see me," he said. "It was definitely tough, but everybody there was keeping her head straight, letting her know that it was going to be alright."
When the draft came, they rented a house in Myrtle Beach and filled it with family. It was both a celebration and a thank you to those who supported them along the way.
"We were all around him watching TV and he was on the phone with Chris Ballard and the family got so loud he had to tell everybody to be quiet. It was crazy," she said. "It felt unreal - him being on the phone and watching it on TV. It was like, 'Wow. This really happened?'"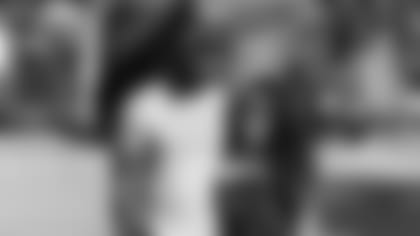 A second round pick by the Colts in the 2018 NFL Draft, all of Darius' dreams were coming true. But before he left for Indianapolis, there was one thing left to do.
"We got married officially a couple weeks after I got drafted," he said. "I knew that I didn't want her to work again. I wanted her to come up with me. I wanted it to be official that she was my wife."
"We knew we wanted to get married and being so far away from home, we wanted to go ahead and do it," she said. "I left work early because I was teaching and I had my work clothes on. I met him at the courthouse and he had on workout clothes and I'm like, 'What are you doing?'"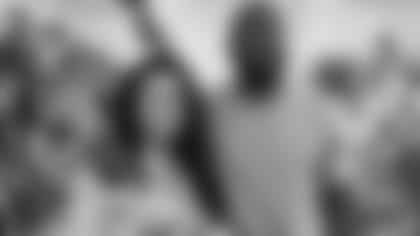 "I got officially married in some South Carolina State shorts, a Colts t-shirt, and some Jordan retros," he laughed. "I didn't think we would go up there and do a ceremony. But the pictures are funny. We had a great time."
And she still said, "Yes."
A few months later, Kayla had a surprise for Darius - she was expecting.
"She came up to camp for my birthday. And she was like, 'I've got a present for you.' And I was like, 'It's a day late.' I was giving her a hard time. And I should have known something because she was recording me. Then I opened the box and I went crazy. So much joy - I was definitely happy. It's something we talked about, something that I really wanted."
When Mia arrived in March, she changed everything. 
"It changed our whole life, our relationship. We thought we knew what love was until she came," Kayla said. "Just the way he looks at her - it's crazy."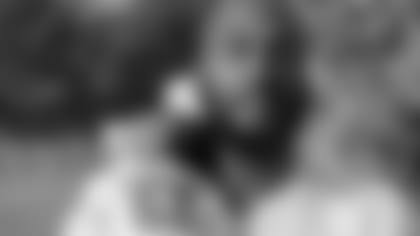 "I can't even put it into words how much I love that baby," said Darius. "Every time I say something, her eyes just get real big. I can't wait to have a few more and give her some brothers and sisters."
Three months after she arrived, Mia had a very important job. She was the flower girl in her mom and dad's real wedding - the one Kayla dreamed about growing up.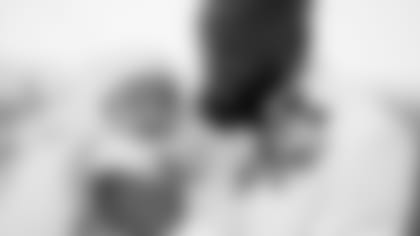 "I always wanted a big wedding and he knew I wanted a big wedding. So, he made it happen," she said. 
"I wanted to show that she's the one and she deserves everything," he said. "I wanted to let her have as big a wedding as she wanted. I let her plan everything out. It was definitely great seeing her come around the corner in that beautiful dress."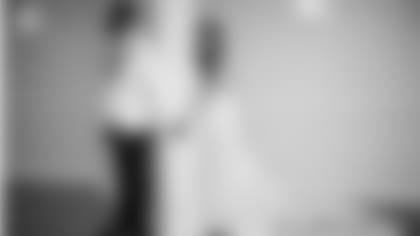 Along with friends and family, many of Darius' teammates and former teammates were in attendance.
"It just shows that you're loved," he said. "I had my childhood friends there. I had my college friends there. And I had my Colts friends there."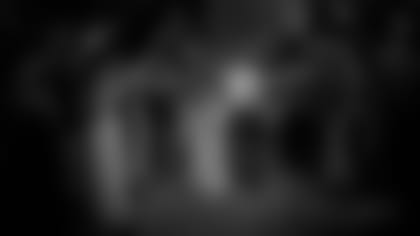 From childhood classmates to teenage sweethearts to Mr. and Mrs. and mom and dad - for Darius and Kayla, so much has changed over the years. But through it all - their love has only grown.
"Just seeing him off the field - the hard work he puts in and what he puts into this game and this life," Kayla said. "And taking care of us - he always makes sure that we're straight and we have everything we need."
"She's stuck beside me through thick and thin. When I lost my brother, when I didn't have anything - she was always there," said Darius. "And when she got her job, she was taking care of me. I definitely knew she was in it for all the right reasons. Her heart is big. Her personality is great. Her beautiful smile. And her eyes - they kept me coming back."
With a lifetime of memories behind them and a lifetime before them, the story of Darius and Kayla is many chapters long.
But still, it's just begun.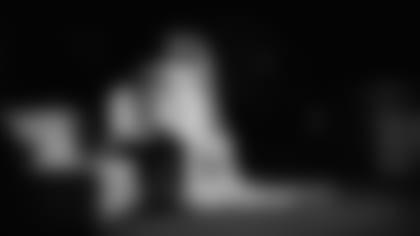 They know their love can conquer anything.
And the best is yet to come.