It was an appearance just like dozens she does every season. For Leanna, a three-year veteran of the Colts Cheerleaders, there was nothing unusual about her recent visit to Western High School in Russiaville. But one thing did stand out.
"While I was at the school doing the appearance, I shook hands with the principal, introduced myself, and commended him on how awesome the students were because at most high schools and middle schools that we go to where there are teenage boys, they're making immature comments and just being teenage boys," she says.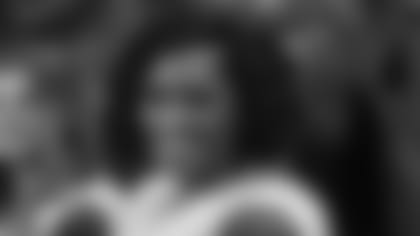 "At their school, I didn't get that feeling at all. They all handled themselves really well and they were all polite and very personable."
So, you can imagine her shock when she got a phone call from her teammate, Zhanna, who was at the appearance with her.
"She was really concerned and nearly in tears and she was like, 'Have you seen the post yet from one of the boys we took a picture with at the appearance?' And I was like, 'No. What's going on?' And she was like, 'Ok. I'm going to send it to you and I think you need to call (Coach) Kelly.'"
The student, a senior, posted a photo with the two and used a racial slur to describe Leanna.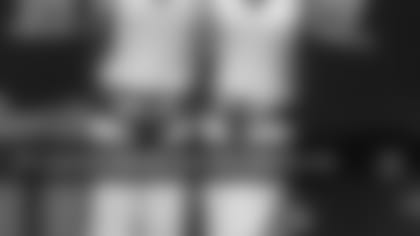 "I looked at it and was just like, 'Oh, my goodness. Oh, wow.' We were both just kind of shocked. So, I let Kelly know and she took it from there."
In the meantime, she prayed.
"I keep a prayer journal and I wrote down, God, I don't know what you're doing in my life, I don't know why this happened to me. But I feel your hand in this. I see you acting in this and I give you my platform and myself and all that I have – use me as your vessel, use me as you see fit."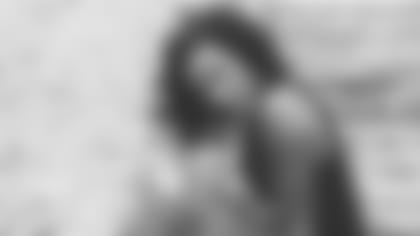 The school principal she spoke with reached out to her shortly after.
"He was really dying to talk to me and apologize," she says. I called him and we were able to talk and he gave me a very heartfelt apology. And of course, I accepted it. But I felt like it didn't need to come from him. He didn't need to apologize to me."
During their conversation, she asked about the student.
"I just wanted to know how he was handling all of this. And he said that he hadn't been to school since the incident happened. They were very concerned for his mental and emotional wellbeing. And that he and his family had received so many threats that it wasn't safe for them to be in the house," she says. "That right there just broke my heart."
Leanna wanted to help. And there was only one way she could think of to do it.
"I said to the principal that I would love to talk to him or meet him face to face if they were willing to and just give him that opportunity to officially apologize to me and for me to officially forgive him. I just felt like that would do us both a lot of good."
They met at the Colts complex on Wednesday – Leanna, Colts Cheerleader manager Kelly Tilley, the student, his mother, and the principal.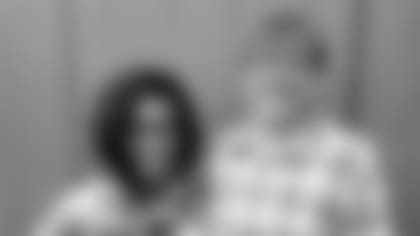 "I was a little anxious going into it, just because I didn't know how it would go. And he felt the same way," says Leanna. "It was kind of funny because when he came in, he was just so awkward and funny about it. He just admittedly was like, 'I don't know what to do or say. My palms are sweaty.'"
It was a good icebreaker. He also brought her flowers.
"I got up from my seat to greet them and I was going to shake his mom's hand and she immediately just warmly embraced me with a hug and was just very emotional and thanked me for meeting with them. Then I started to shake his hand and he was like, 'No, just bring it in,'" she laughs.
Another icebreaker. And this one melted more than ice – it broke down walls.
"He's really just an awkward teenage boy. He made a mistake. He's an honors student, he's a smart kid," Leanna says. "If anybody met him, anybody who's still mad about this, I'm pretty sure he'll melt your heart and you'll forgive him. He's hard to stay mad at."
That's right, not only did Leanna forgive him – she's asking you to do the same.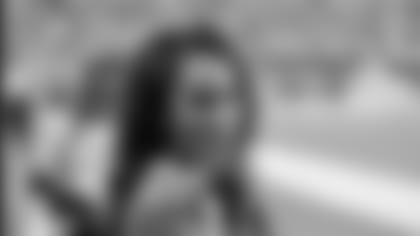 "People are just looking at the picture and looking at the headlines of 'Indiana Boy Makes Racial Comment.' They're going to look at those things and just assume and stereotype Indiana, Hoosiers, whoever as all being like that. And that's not the case. He just made a mistake."
He's learning from it. And hopefully, other young people will learn from it too.
"That's what we plan to do, is use this as a learning experience," Leanna says. "Try to turn this into something, whether that be a program or a video, a resource, something that can be helpful in teaching our youth and others."
In the meantime, Leanna says adults could do a better job as role models themselves.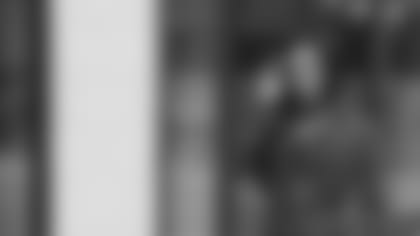 "Adults not being able to get along and adults not being able to find unity and accept reality – why would we expect them, these teens and young people to be better? Why would we expect that when we're not setting good examples for them?"
When confronted with hate, Leanna chose love, compassion, and understanding. She showed us what's possible when people come out from behind a keyboard, get together, and communicate – in person.
It reminds us that there's a person behind the profile, that words can hurt, and that we're more alike than we think.
But most of all, it reminds us that forgiveness is a gift and when we release someone from that burden – we also release ourselves.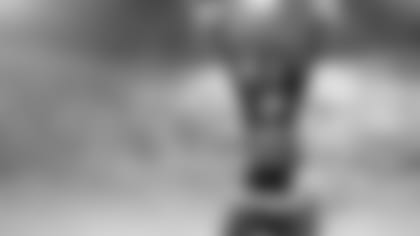 And it doesn't have to be the holiday season to do it.