Growing up in Pennsylvania, for Linda Reich and her family, football was a way of life. 
"We were all big football fans," she said.
Her brother played in high school. She was a cheerleader. Her future husband, Colts head coach Frank Reich, was the quarterback.  
"We went to the same high school, we were in the same class. We were both class officers. He played football, I cheered and was on the gymnastics team. We just did everything together."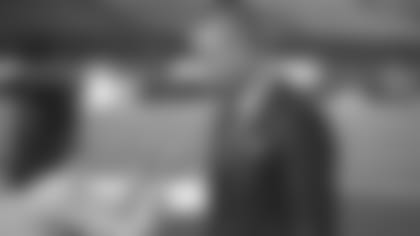 But they didn't date - at least, not until they got to college. He went to Maryland and she went to nursing school in Lancaster. They stayed in touch. One weekend, he invited her up for a game. She grabbed a friend, made the road trip, and the rest is history. 
Married 32 years, their three daughters have grown up in the game. In February, they'll add another branch to their football family tree. 
"My daughters, they grew up in the business having a father who played. So, that's all they've ever known - football," she said. "We just love the game, all of us. It's just really cool thinking about having a grandchild now and them being intricately involved."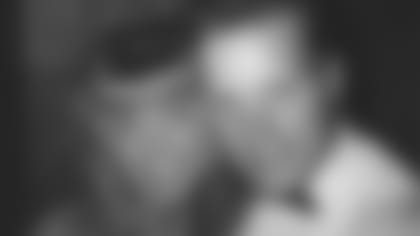 Kelly Eberflus didn't just grow up around the game, she grew up in it. 
"I grew up on the football field. It's really all I know. My grandfather played in the NFL and coached. My dad played college football and coached high school football for years," she said. "I literally grew up going to his camps in the summer, sitting on the field and going up in the old wooden press boxes."
So when she met Matt at the University of Toledo, she knew more about what he was getting into than he did.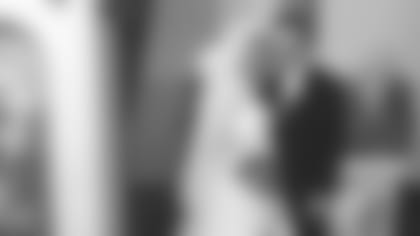 "When I first met Matt, he didn't want to get into coaching. It wasn't what he went to school for, but he didn't red shirt, so he had another year left. He was a student assistant and loved it. He was a graduate assistant one year and then Gary Pinkel, who was the coach at Toledo, hired him full time."
Now married with two daughters, Matt Eberflus is the defensive coordinator for the Colts and Kelly has been with him every step of the way.
"When he was young in coaching, he had to learn how to treat the wins and the losses the same. I remember saying to him one time, 'You better figure this out before we have kids.'"
He did - and having his girls helped him do it.
"He would come home from a game and the girls would dress him up and play pretty, pretty princess," she said. "It was a great balance. People used to say, 'Are you guys trying for a boy? Don't you want a boy?' And we were like, 'No. He has boys. He's got more testosterone than he needs.'" 
Brett Sirianni did not grow up in football.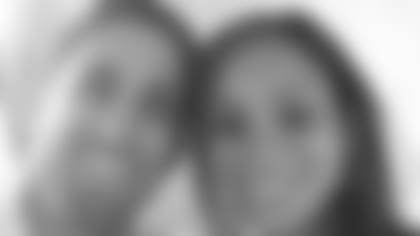 "Nick and I met in Kansas City. I was teaching there and he was coaching with the Chiefs," she said.
They lived in the same apartment complex and ran into each other a few times. 
"I didn't remember him, but he remembered me," she said. "He was like, 'I work with the Chiefs.' I didn't care at all."
Her sister convinced her to go out with him and he won her over. They dated for two years and got engaged before the inevitable happened. 
"If you haven't moved enough or been fired at least once or twice, you haven't been in the NFL long enough," said Reich. "Nobody can really prepare you for the ebbs and flows of it."
When Nick got hired by the Chargers, Brett finished out the school year in Kansas City. They got married that summer, went on their honeymoon, and drove out to San Diego to start their life together.
"I loved my job. I loved everything about Kansas City," she said. "I loved Nick more. So, it was all worth it."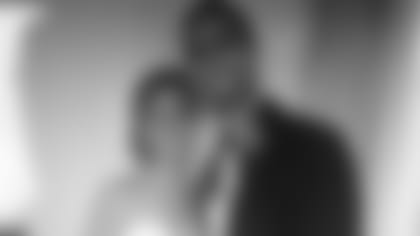 But that doesn't mean it was easy.
"I was from Missouri and had never moved out of Missouri," she said. "I hit reality and realized I'm in the most beautiful place ever, but it's kind of difficult because he works all the time."
While in San Diego, the Siriannis formed a close relationship with the Reichs.
"We met this really overzealous, crazy, young coach named Nick Sirianni," Reich said. "He was the antithesis of my husband. It was good for Frank, it was good for Nick, and they just bonded. They became really fast friends and still have a very good friendship and a lot of respect for each other as men and also as coaches."
The Siriannis spent five years in San Diego and welcomed their son. Just before their daughter was born, the Chargers relocated to Los Angeles and they followed, settling down in Orange County.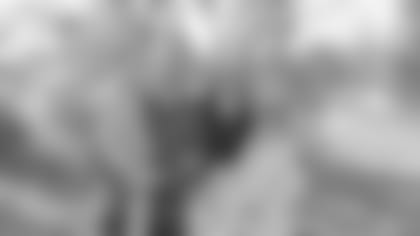 In the meantime, Reich had moved on to Philadelphia and won a Super Bowl. When he got hired in Indianapolis, he brought Sirianni in as offensive coordinator.
When the coaches move on, the wives are left holding the bags, wiping the tears, packing the boxes, and selling the houses - while putting up a brave front for the sake of their families. 
"It doesn't mean we don't get our running shoes on and go cry a couple times," Reich said. "We do that, we all do it. We do it in silence."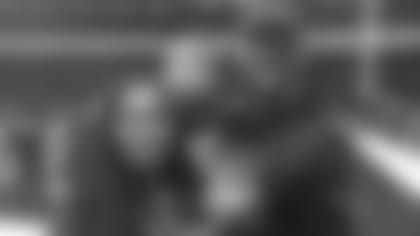 "We're all in the same situation. That's what makes it easier, I think," Sirianni said. "There are so many other coaches' wives that have kids and that's an instant connection right there."
Katie Ventrone is one of those wives. 
"I am from Massachusetts and Raymond is from Pittsburgh. We met in 2005. He was in camp with New England as a rookie and I was a senior in college student teaching. He actually moved upstairs from me," she said.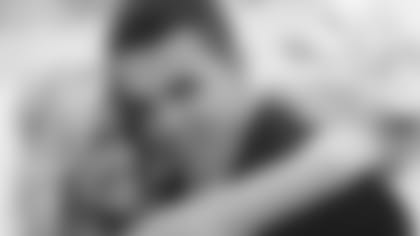 If you don't recognize her husband by his given name, you're not alone. 
"My mother-in-law, my sister-in-law, my mom, and myself - we're the only four people in the world who call him Raymond. To everyone else, it's Bubba."
Like Sirianni, Katie Ventrone didn't come from a football family. But she learned quickly. 
"I never, ever in a million years thought I would grow to love football this much and the football family aspect of it."
Ventrone has seen it from a few perspectives, because before she was a coach's wife, she was a player's wife. 
"Every year going into camp, my husband was always on the bubble. He was never a shoe-in. He was a special teams guy. My daughter was five weeks old when he was in camp with New England. He got cut and had to go to the Browns."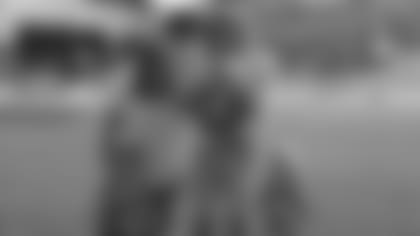 As tough as it is to pick up and move on a moment's notice, it's part of the game. And one of the things she loves about the game is the teaching moments it offers.
"I'm always like, 'Daddy made the team every year truly based on working hard and that's what you have to do.' Every day, it's a lesson about something. I've learned to love it and the kids have learned to love it and I think that's why it's so easy to support him. It's a very unique lifestyle, but it's also very special."
After 10 years playing and three years coaching, Bubba Ventrone was hired as the special teams coordinator for the Colts. It was a good transition for all of them.
"Everyone is so kind out here," she said. "It helps that Raymond is so happy. A month into the job, he said, 'I never want to leave Indy.' The coaching staff here is phenomenal and it's a younger staff. Everyone is so positive and happy and so excited."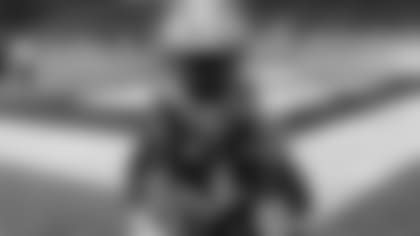 In October, they got to return to their former home to face their former team, the New England Patriots - as Colts fans.
"It was definitely an adventure. I had the kids and we were all wearing Colts stuff right in the airport. We landed at Logan and the heckling started right away," she laughed. 
But it was all in good fun. 
"Before the game on the field, a lot of the Patriots players were coming up to Ava because she was at every game since she was five weeks old, she went to every day at training camp, she lived and breathed football. There was a picture on NFL.com of one of the players standing over her, 'Ava, why do you have a Colts jersey on?' They were giving her a hard time and it was so cute."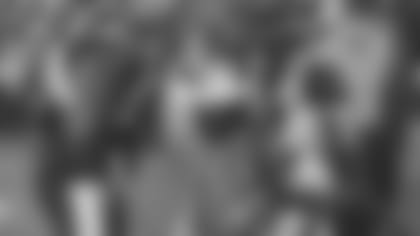 The best part was that when they returned to Indianapolis, it felt like home. 
"Coming home, the first thing I said to my kids when we landed was, 'Guys, I don't feel sad about being back here.' And they were like, 'No. We're excited.' We all had the same sentiment, even my 4-year-old. We were excited to be back in Indy."
It's a lifestyle most people can't understand.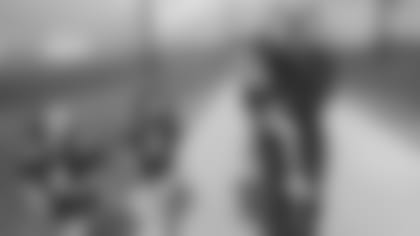 "Everyone is always like, 'How do you do it with the kids and the hours?' We just make moments count," Ventrone said. "The time that we do get as a family, it's that much more meaningful. You cannot take family time for granted."
Likewise, you can't take time in the NFL for granted.
"As soon as Raymond became a coach, the first day he took the job, I had texts from other coaches' wives like, 'Buckle up! Get ready. Don't get too comfortable.'"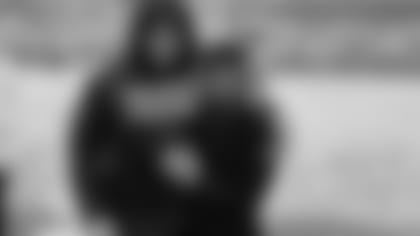 It goes with the job. And for the wives, dealing with it is part of their job. 
"What is that Abraham Lincoln quote? 'Greatness is sometimes thrust upon us,'" Reich said. "And when it's thrust upon us, how will we engage and adapt and handle the situation?"
Just like their husbands, they're pros.
"You have to know that he does what he does well because you do what you do well," said Reich. "You are a team."
And that means sticking to your assignment. Because at home, it's the wives who call the plays. 
"He comes home and I'm like, 'Listen, Coach. I'm in charge here,'" said Eberflus.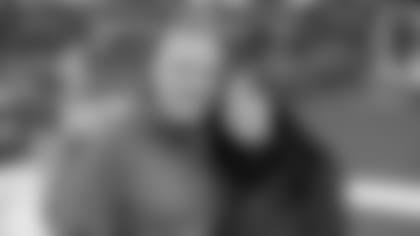 Football is a team game - and the Colts wives are all in. 
"To a lot of other people, it's a football game," Sirianni said.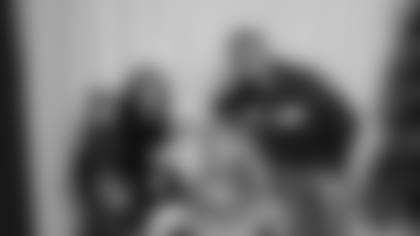 "People think it's about Sundays and the fans and it's so much more," Ventrone said. "I wouldn't trade it for anything."
When they married their husbands, they married the game.
For better or worse, through laughter and tears, in wins and losses, they're there to support - their husbands, their team, their families, and each other.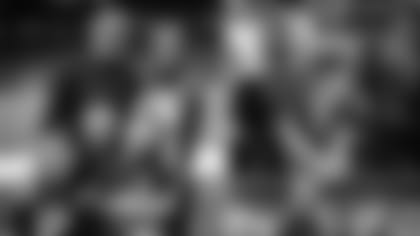 That's the life of a football wife.
And they wouldn't have it any other way.