In 1986, the Colts drafted Boston University wide receiver Bill Brooks. He played seven seasons in Indianapolis before going on to play in Buffalo.
When his cousin, Khari Willis was born in 1996, Brooks was wrapping up his playing career in Washington. 
Willis never saw his cousin play - but over the years, he heard the stories.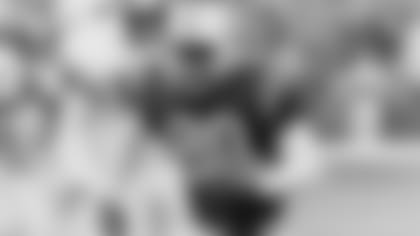 "That was one of my superheroes growing up - him and my dad. He was that distant relative for a little bit and then we started getting closer and when you get to know him, you're like, 'Wow.' This is a guy that's super down to earth, regardless of what he's accomplished. I try to model myself after him."
In time, Brooks also became a fan of Willis. 
"I kept tabs on him since he was playing in high school. Actually his last game in high school, I drove up to see him play. He had a great game," he said. "I followed him at Michigan State and watched a lot of the games on TV and I also went up to a game when they played Ohio State his senior year. I heard some good things about him, that he could possibly get an opportunity to get drafted."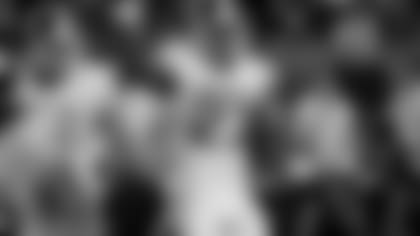 That's when Brooks went from cousin to mentor. 
"I talked to him before he played in the Senior Bowl and gave him some pointers - what to do, what's the most important part of the Senior Bowl. The game is important, but the practices are more important. They can see how you react - being on time to meetings, taking notes, all those things as far as being a professional."
When Willis was invited to the NFL Combine, Brooks gave him some more advice.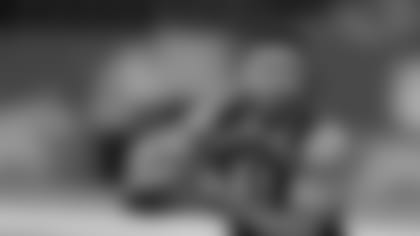 "Just do what they ask you. You'll go to interviews. You'll have a lot of meetings with different teams. Just be on time and answer them honestly."
In April, 33 years after Bill Brooks was drafted by the Colts in the fourth round of the NFL Draft - the Colts selected Khari Willis in the fourth round of the NFL Draft.
"I was home watching the draft. I didn't know where he was going to go and what round. I was just watching, just checking some names, and seeing where people were getting drafted as the ticker was going by," Brooks said. "I saw his name and I was like, 'What? This can't be true.' Then, they announced that the Colts took him and I was so excited and so happy for him. After that, my cell phone started getting a lot of calls and a lot of texts."
One family with two NFL players is pretty unique. But two players who played on the same team is almost unheard of. 
"It's not something our family ever thought about," said Brooks. "Both of us were just doing something that we enjoyed and it just happened that I was blessed to be able to play 11 years in the National Football League and now Khari got drafted and he's playing in the National Football League and we both happened to play for the Indianapolis Colts."
Growing up in Jackson, Michigan, Brooks wasn't Willis' only connection to the Colts. Jackson is also the hometown of former head coach Tony Dungy.
"What he's done for the NFL, as far as who he is and his legacy - he's cemented in the NFL forever," Willis said. "Coming from a city like ours, it's huge. We grew up on similar sides of town."
Willis grew up one of 10 kids on the south side of Jackson. He was surrounded by influences - both good and bad. 
"There were a lot of good, positive things. A lot of negative things. It's a toughness type of environment," he said.
For fun, he played football in the streets with his brother. 
"When we were younger, we used to play street tackle football on the pavement in the neighborhood," he said. "It started out as two-man touch, but you know how that goes. It transitioned into full-on tackle."
It toughened him up for life - on and off the football field.  
"The lifestyle and the way some people grow up is parallel to the toughness and adversity you face in football. You kind of get used to just chugging on through," he said. "I was a running back in high school and coming into college learning the game from the defensive side, it's just the ultimate team sport. I think that's something that was drilled into me since I was younger." 
Unlike some, Willis was fortunate to grow up with a team of support - his family, his community, and role models all around him.
"My dad is definitely the biggest one for me. Just watching me grow, helping me grow, helping me learn, being there for me every single day," he said. "He's a community leader. He directs a recreation center in the city of Jackson. It's in the heart of the South Side. He's got some rooms dedicated to Tony."
Like his cousin and his father, Dungy was also someone Willis looked up to.
When he was drafted by the Colts, life came full circle.
In college, he played in the Big Ten Championship game at Lucas Oil Stadium - where Brooks' name is on the wall in the Colts Ring of Honor.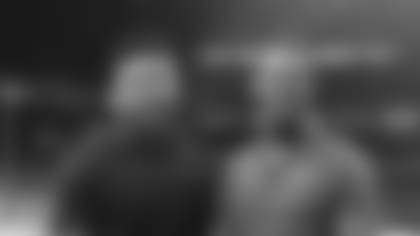 "You definitely take note of that," Willis said. "That's family right there." 
The first time he walked into the stadium as an NFL rookie, he was welcomed by Colts alumni players - his cousin among them.
"That's a great feeling," he said. "It's huge for me - just showing me the ropes, what to expect, and that advice - that heart to heart conversation that you can only have with so many people."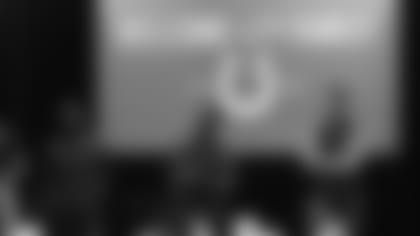 And on the last day of training camp, Tony Dungy showed up at practice and spoke to the team.
Afterwards, Willis had a chance to meet him for the first time. 
"He said he was proud of some of the things I accomplished for our community off the field. He was familiar with some of the stuff I was doing. Coming from similar areas, I think that was a good place for us to connect," he said. "He wished me the best of luck. I think it was a good start."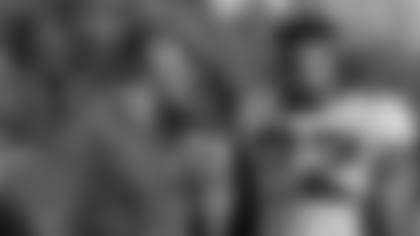 A good start for what he hopes will be a great relationship and a long career - playing for a team that feels like it was part of him before he was ever part of it. 
Growing up, Willis followed the Colts for the personal connections he had to the team.
"I definitely had a feel for the Colts symbol, the Horseshoe," he said.
Now, he wears the Horseshoe. And he gives them yet another connection to the team.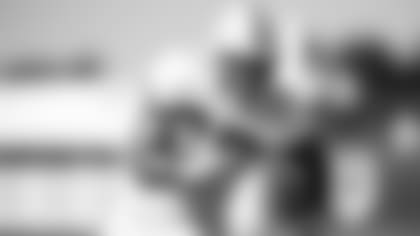 "It's always fun to watch the Colts and see those guys play," Brooks said. "But now, it's something a little different and a little more special."
For Khari Willis, being drafted by any NFL team would have been a dream come true.
But being drafted by the Colts felt a little like fate.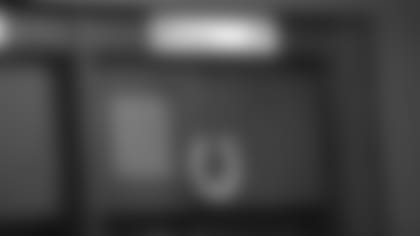 "When it all set in, the history that my city and my family have with the Colts, it definitely felt special."
Now, Willis is writing his own story and building his own legacy.
The team he watched from afar is the team he calls his own.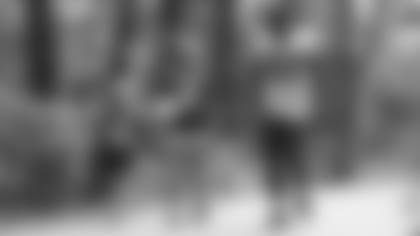 And it feels more like home every day.