"We're going to work together as an organization to build a winning culture that is competing for championships year in and year out. That's easier said than done and it's going to take a lot of hard work by everybody. Everyone will have to understand that we're all a part of something bigger than ourselves and that every decision we make will be in the best interest of The Horseshoe. It will never be about one person. It will take all of us to come together as one."
That was General Manager Chris Ballard sharing his vision for the Colts during his introductory press conference in January of 2017.
Two-and-a-half years later, that vision hasn't changed.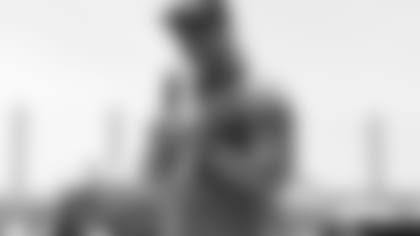 Bringing people together isn't just something Chris Ballard talks about, it's something he does on a regular basis and it's something he's committed to continuing to do.
Whether it's a staff cookout, golf outing, ice cream social, draft recap, or annual State of the Franchise meeting, Ballard wants everyone in the organization to feel included and know that what they do matters - because it does.
"It all affects the outcome on Sunday," he said. "Everybody has an impact on winning, whether you're selling tickets, mowing the grass on the field, all of it comes into us winning."
It's a philosophy that comes down from the top.
"The Irsays are all about family," said Coach Frank Reich. "And we want it to feel like that. It is that. Nobody has to manufacture that."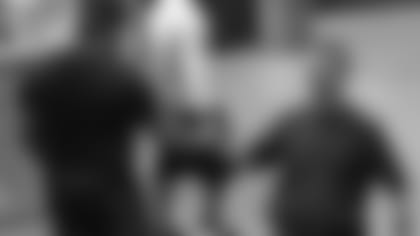 Whether it's on the football field or on the golf course, for the Colts - time spent together is time well spent.
"We are a football team, so 99 percent of what we are doing is playing ball, meeting and working out," said Reich. "But having a few other activities I think is important. It's good to have fun together, get out of the building a little bit for some rock climbing, bowling or whatever the case may be. I think our guys genuinely like and respect each other and it's fun hanging out like that."
"You're obviously going to bond in a football setting. But any time you can bond outside of football when you're not focused on problem solving or fixing a coverage or play, you really learn about each other and your actual life that goes on when you leave the building," said safety Matthias Farley.
That's where real bonds are made. That's when teammates become brothers. That's what it's all about.
"I think that's really important when it comes to overall chemistry because you know more about him, you care more about him," Farley said. "They're involved in your story a little bit more, you're involved in theirs. I think that ultimately helps the team glue and gel and become a lot closer."
For the players, it all comes down to trust.
"What we do is a very hard job. But if I know him and I know why he plays the game and who he plays it for - then I can better understand," said center Ryan Kelly. "I can trust that without even looking over there, I know he's there - I know he's getting his job done. That's the most important part."
Weekly family dinners, position group dinners, and outside activities help build that trust. As part of their offseason training, one day the entire team went rock climbing.
"We thought that was an appropriate team activity given the climbing theme that we talked about all last year," said Reich.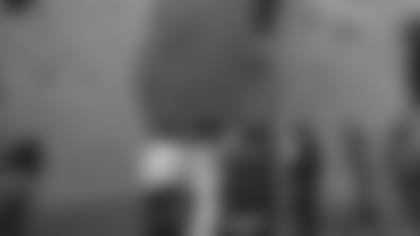 They didn't climb a mountain, but they did climb a wall.
Defensive tackle Margus Hunt called it extremely fun and useful.
"Watching the o-line, in the end they were supporting each other on the ropes instead of the people working there - which was very interesting and almost the point of the whole thing, I think - to trust each other."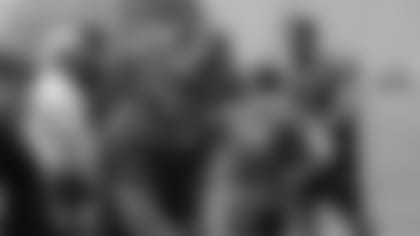 Trust is the foundation of any relationship. You can't have a healthy team or a healthy family without it. And that's what the Colts are - not just a team, but a family. And that family extends beyond the doors of their West 56th Street complex.
"We've got to do everything we can so that what we're doing permeates out to our fans because we're bringing them on this journey too," said Ballard.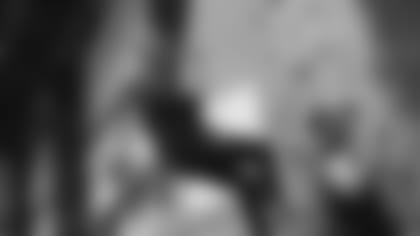 It's a new season and the start of a new journey.
As the Colts prepare to climb another mountain, they know they won't make it to the top without the right people and the right effort.
"We will set high standards throughout the organization and make sure that winning becomes our edge. This has to happen at every level of the organization and we have to make sure we have an organization full of team-oriented problem solvers to get this done."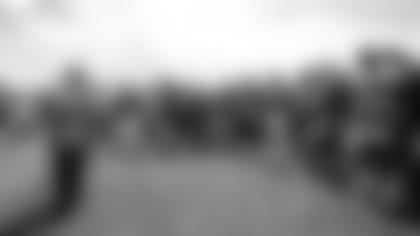 In the Colts family, everyone has a job, every job is important, and everything revolves around one thing - winning.
"We want the great fans of Indianapolis to know that our players have each other's back and that they're going to put their self serving goals aside and do their best for this city and the Indianapolis Colts."
But the journey has only begun.