"If you're happy and you know it, clap your hands. If you're happy and you know it, clap your hands. If you're happy and you know it, then your face will surely show it…"
Eight babies sat on the 50 yard line at Lucas Oil Stadium – one of them sobbing.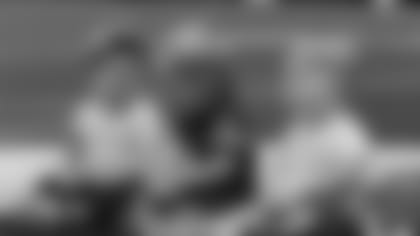 Colts photographer Matt Bowen was laid out on the field. Behind him, the parents sang, waved, called their names, and tossed around toys.
"Alright, we're going to jump on three," Bowen joked.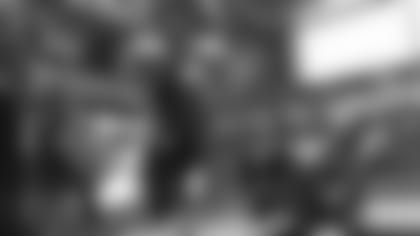 Afterwards, the parents lined up with their babies.
"Now, here's where we build a pyramid," Bowen laughed.
Eight babies. Eight families. And they all came together by chance.
"It was sort of like a six degrees of separation – we all ended up knowing one another through someone else," said Amy Spillman. "Several of us went to high school together. Some people were college roommates. My sister-in-law's good friend was one of them, so we invited her to come. Indianapolis is kind of like the biggest small town – everyone kind of knows everyone somehow."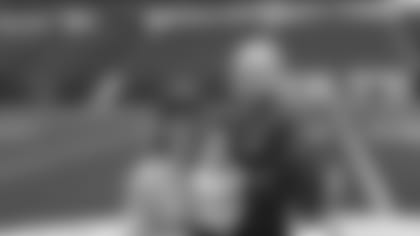 They were all expecting around May of 2016.
"So when we all had our kids, we were home on maternity leave together and we thought, let's just have a brunch in the middle of the day. We're all home, we're all kind of missing that adult interaction – let's all get together."
And so, they did – and the Babies Who Brunch were born.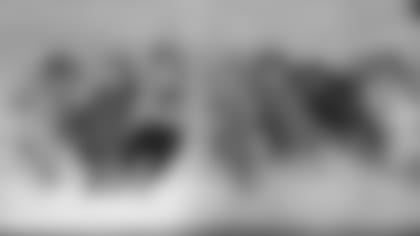 "I hosted everybody for mimosas at 10 AM in the middle of the day and everyone came and we just became fast friends," Spillman said. "And from there, we sort of kept in touch and we started a Facebook messenger feed where we talk throughout the day to one another. We were sharing tips and tricks and some of the trials and tribulations of early parenthood."
For most of them, it was the first child. There was only one second-time mom in the group.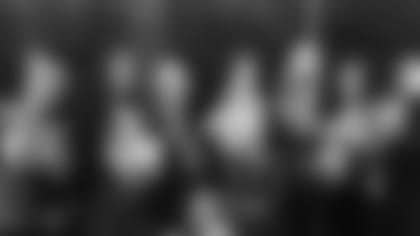 "I don't think any of us were really looking for a mom group, but once we got together – it was amazing how much we depended on one another and we really lean on one another to support us and get us through those tough times. It's been so great. We've had such a great time."
Along the way, they started an Instagram account, @BabiesWhoBrunchIndy, to share some of their special  moments.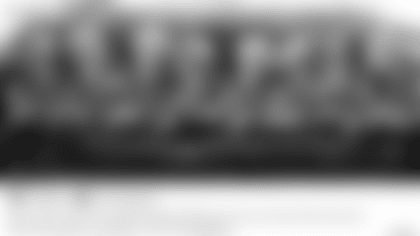 "We've done pictures for every holiday. We started at Christmas and we set them up in Santa suits. That was actually really fun because Ellen DeGeneres picked that up and put it all over her social feeds, so that was exciting for us."
And their little ones have opened the door to some epic photo shoots at some pretty spectacular places.
"We were really, really fortunate to be able to organize all of these pictures together and to have these iconic Indianapolis places allow us to be able to come in and use their space," said Spillman. "The Speedway was definitely sentimental to a lot of us, we've all grown up in Indy, so racing is just kind of part of our culture. And to be able to have the kids in front of the Pagoda during race weekend was really touching for a lot of us."
On July 30th, before the first training camp practice at Lucas Oil Stadium, the Colts invited the babies and their parents in for a photo shoot. Dressed in their game day best, they cooed, crawled, and climbed across the field – some of them even taking some steps.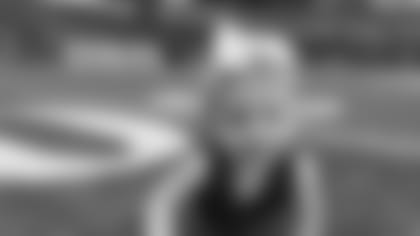 "Many of them, it's some of their very first steps. And it's definitely ours. Not many of us have ever been able to be on the field. So, this is super cool," Spillman said. "We were like, 'Yes! We've made it. This is it.' We are all Colts fans. And everybody has kind of grown up loving the Colts and watching the transition from the Hoosier Dome to Lucas Oil Stadium, so this is super cool to be on the field and to have our kids be a part of it too."
They grew up with the Colts. Now, they're watching their kids do the same.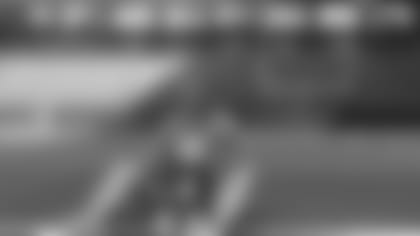 Football is family. And they plan on making it part of theirs for years to come.
"I can just see us in ten years having a tailgate with all the babies – well, they won't be babies anymore," said Matt Gramlich. "They'll be running around throwing the football just like the dads were today."
In eight days, the Colts kick off the season in L.A.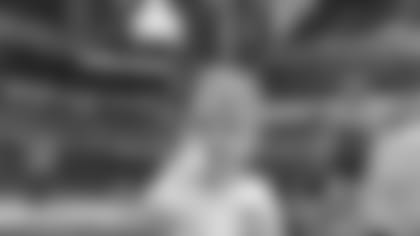 And these eight babies will be brunching – because that's what they do.