A native of Scarsdale, New York, Jeff Lewis grew up a fan of the New York Giants. He loves football. He even played football – just not very well.
"I was a really terrible football player," he says. "I was an undersized guard. The fact is, I just wanted to play. Like so many kids, I just wanted to be part of a team – but I really wasn't very useful."
Lewis didn't find his calling on the field, he found it on Wall Street – as a bond trader and hedge fund manager. But he never gave up on his football dream. In fact, he was coaching his son's flag football team when he got the calling for his next career.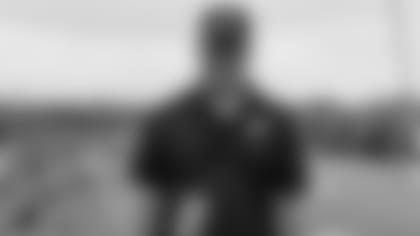 "In third grade, I was coaching one of his games and the last play of the game, there was this little kid on the other team and he was their best player. We ran some misdirection, it was going to work, we were going to win – last play, the kid figures it out and he triangulates just like Troy Polamalu and they're going to the goal line and it's like a car accident – it felt like it took 10 minutes in my head."
It was five years ago, but Lewis recalls it like it was yesterday.    
"They're running, running, running, and they meet exactly at the one-inch line. The kid completely dives two feet off the ground, arm outstretched, gets the end of my son's flag, grabs it, and as he's falling to the ground, opens his hand – it wafts to the ground and we lose the game on the last play, literally at the one-inch line."
To this day, he calls it one of the greatest plays he's ever seen. 
"It just kind of made me think to myself, 'Wow. What would this game look like if it was played by real athletes?'"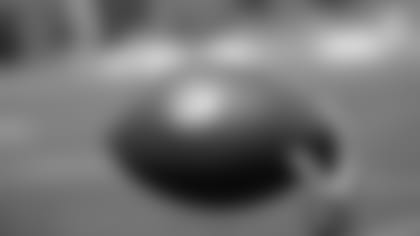 "Two years ago, I left my finance job to attend to this fulltime," Lewis says. "And then a year ago, we played a game in San Jose with Michael Vick and Chad Ochocinco and Terrell Owens." 
It may be football, but Lewis knows entertainment is the name of the game. 
"We had to make a pilot. It's a TV show, right? At the end of the day, we had to put it out there to see if anybody liked it."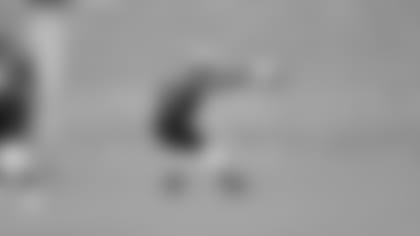 They put the game up on YouTube, where it's been viewed more than two million times.
"But the really interesting thing is, the average view of the game in 2018 is 45 minutes. It's a year-old exhibition game and most people on social media, the internet, on their phones – they watch this game for half an hour on average."
It was enough to get NFL Network to broadcast 11 games of the inaugural AFFL tournament.
Lewis' son, Hayden, is now going into eighth grade. On Saturday afternoon, he stood on the field at Butler University in Indianapolis tossing footballs back and forth and socializing with former NFL stars in the league founded by his father.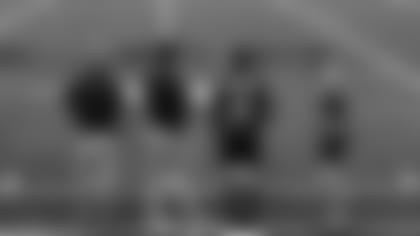 For guys like Huck Boyd, it's the opportunity they've been waiting for. His Fighting Cancer team out of Louisiana has been playing flag football together for almost a decade. 
"This is our life. We go to work, we come back, and we play football. That's what it is."
Over the years, as the players lost loved ones to cancer - including the founder of their team - they renamed themselves in their honor. And that's who they play for today.
"We've got Heaven on our back right now," says Boyd.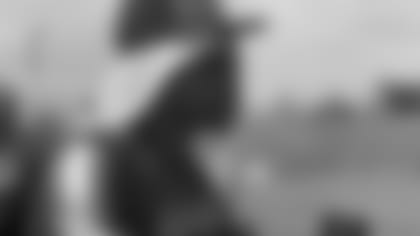 On Saturday in Indianapolis, Fighting Cancer beat The Money Team and on Thursday night in Houston, the "Joes" will take on the pros – Justin Forsett's team Godspeed, who beat Chad Johnson's team Ocho to advance to the final round. 
"We're going to be chasing a million dollars," Boyd says. "Can you believe that? We're going to leave everything on the field. We're not taking anything home."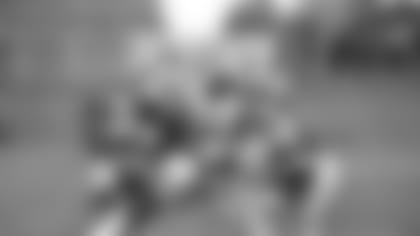 Not so fast, say the pros. 
Comprised of former NFL players like Justin Forsett, Jason Avant, and James Ihedigbo, the pros say there's something else the Joes won't be taking home – the trophy.
"We're the experts here," Ihedigbo says. "We have guys that have played in the league for 10-plus years, seven-plus years, eight-plus years, Super Bowl champions, played in big games – we went against guys like Tom Brady, Peyton Manning, the best of the best in the league."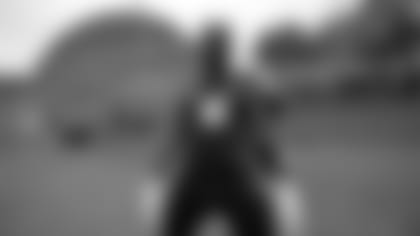 Who has the advantage – the professional athletes or the experts in flag?
Kay Adams from NFL Network was in Indy on Saturday and she'll be in Houston on Thursday reporting from the sideline.   
"I actually had my vacation these two weeks and decided to do this during my vacation because I got to work one of their intro games last year in San Jose and I love the storylines," she says. "It's really cool to root for people who maybe didn't make it, people who had an injury or people who had life circumstances that didn't let them see their dreams through. So, working for such a positive platform and driving force is always really intriguing to me."
Colts cheerleader, Rachel, was also intrigued. She came out to Butler with her boyfriend, Kevin, on Saturday to check out the AFFL's Dual Final – and she wasn't disappointed. 
"Watching their touchdown dances, all kinds of personality out on the field – it just feels like a whole different vantage point on the game," she says. "I recognize some guys from watching NFL Top 100 videos. I never thought I would see them in person, but they're here today."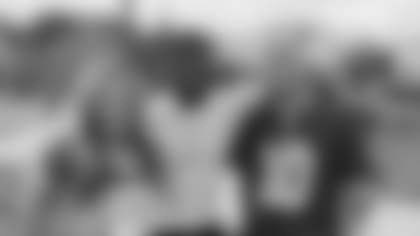 She was thrilled to meet cornerback Charles James, who spent time with the Colts in 2016.
"Just like in Colts cheerleading, we're there for the sisterhood that lasts forever. They're still out there, they still have a passion for this game – and it's physical, it's entertaining, it's everything you could want in a football game."
Rachel will be cheering on James and his Godspeed teammates on Thursday night.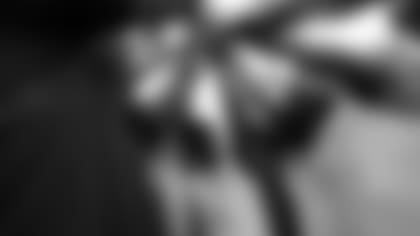 Tune in to the AFFL's Ultimate Final on NFL Network at 8:00 PM Eastern time to see who takes home the trophy and $1,000,000.