Former Indiana Fever star Tamika Catchings may not be playing basketball anymore, but she's still a beloved member of the Indianapolis community.
"Everybody always asked me even when I was playing, 'What are you going to do when you're finished?' After I finished, I didn't want to go anywhere else. I feel like Indianapolis is home. The fans are amazing."
On Sunday, the Colts invited her to Lucas Oil Stadium on game day – to pound the anvil and fire up the crowd before the start of the Colts game against the Houston Texans.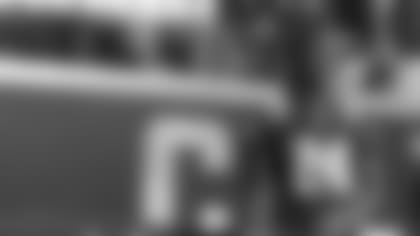 It's a role reserved for the most esteemed members of the Colts extended family.
"This is a blessing. When I got the phone call, I was like, 'Are you sure you want me to do this?'" she said. "Being able to come and be a part of the Colts family – one thing I always talk about is just how close all the sports teams in Indiana are. In Indiana, we all support one another. It's an honor to be here."
She took a few practice swings beforehand and felt confident she was up to the challenge.
"I've been working out a little bit," she laughed.
These days, she does a little bit of everything.
"I still work for Pacers Sports and Entertainment. We just got done with the Fever season, now we're gearing up for the Pacers and the Mad Ants."
As Director of Player Programs and Franchise Development, Catchings is using her experience as a pro to help guide the next generation to greatness - on the court and off.
"I'm really just assisting players and trying to help them figure it out – while they're playing, but also what they're going to focus on next."
While running her Catch the Stars Foundation, she's also running a business.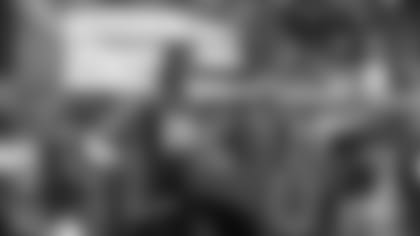 "I bought Tea's Me Café last year, so I'm helping out with that," she said. "One of my biggest things is just figuring out ways to bring the community in and get everybody engaged."
Last year, she hosted Coffee with Colts and Cops to help foster dialogue around race, law enforcement, and community.
This month, she's hosting a speaker series on women and success.
Recently voted best human in Indianapolis by readers of the IndyStar, Catchings takes it all in stride.
"I'm like, 'Now I have a high expectations!'"
On Sunday, she was back in front of a stadium full of fans. She lifted her arms, pounded the anvil, and summoned the crowd to respond. And they did – enthusiastically.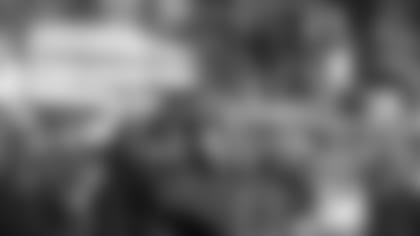 "Being here is amazing," she said. "We have the best fans in the NFL, NBA, WNBA, soccer – all the sports. I feel like we have a great following. And we'll continue to build off of that."
A fan favorite and a true pro in every sense of the word, no matter how high the expectations – Tamika Catchings will always exceed them.