In January, quarterback Stephen Morris signed a future contract with the Colts. In February, he started planning a future with his girlfriend, Nicole.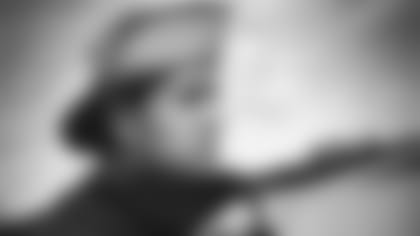 "I threw a house party after one of our games," he says. "We just had a whole bunch of friends over. She was there and we kind of just kicked it off."
She had already caught his eye as a cheerleader and track athlete. But what really struck him was how focused she was on other things.
"The fact that she didn't care about football. She didn't care about sports. She didn't care about anything like that. All she cared about was her schoolwork and her classwork and setting up her professional life."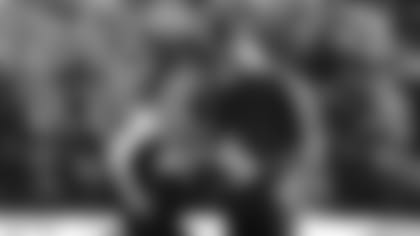 So when the evening was over, he got her number – and then left her hanging for months.
"The season was going on and I just never got around to texting or calling her," he says. "And then I was like, 'Oh my gosh! I got this girl's number and I haven't called her for a long time and she probably hates me.' And sure enough, she hated me."
Thankfully, he was able to recover from the fumbled phone number, get her to go out with him, and win her over.
Almost four years into their relationship, Morris decided it was time to take the next step. It was something he started thinking about last season.
"I figured this is the girl I definitely want to marry and be a part of her life and have her be a part of my life for the rest of our lives. And it worked out crazy enough that I found the ring and I bought it during the bye week last season. And I picked it up after the season and then it came to the point where I was just trying to figure out how I was going to propose."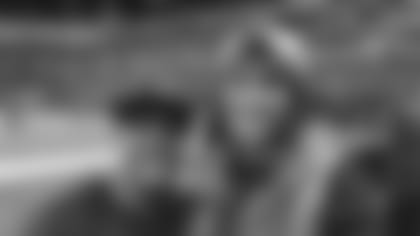 He decided to do it at home in Miami just before Valentine's Day.
"The first time our relationship kind of grew and we said I love you was early in the morning," he says. "And that's how it kind of started."
He wanted to do something simple, but meaningful.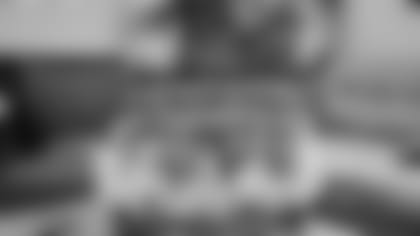 "So, the night before, I had six bouquets of flowers delivered to the house. I made sure I put them in the second bedroom and hid it from her. I said, 'Baby, it's our Valentine's Day gift. Don't ruin it.' The middle of the night, like 2 AM – I woke up, put them out, and I put a nice little bucket of flowers right next to her."
She woke up to breakfast, coffee, and a room full of flowers.
"There were flowers everywhere. She was in a Colts sweatshirt, which was hilarious and perfect at the same time."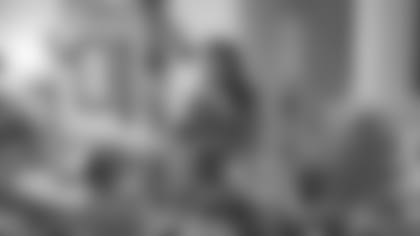 He was ready. He had prepared for the moment. Still, he calls it the most nerve wracking 10 seconds of his life.
"You're confident. You know what you want to say. But once it gets to that moment – you're on one knee, she's looking at you, she's got tears in her eyes, I started to have tears in my eyes, I was like, 'I don't even know…'"
Thankfully, she didn't leave him hanging.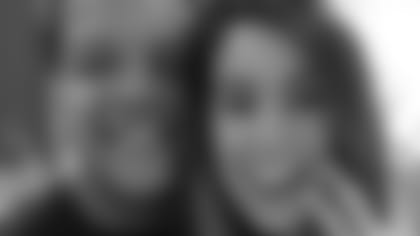 "She said yes. Then later that night, I flew her friends in, her family in, and we had a rooftop barbecue party. It was really nice."
Stephen and Nicole are planning their wedding for sometime next offseason.
And in the meantime, they're working on their A-game – as in adulting.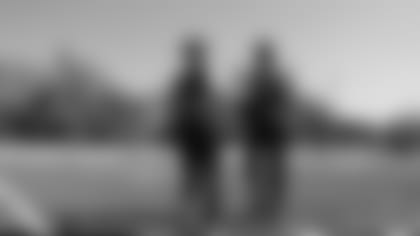 "We just bought a house together, we've got a mortgage now. We're adulting pretty hard right now."
And that's something they look forward to doing together for the rest of their lives.
Congratulations, Stephen and Nicole!