There's a clear view of Lucas Oil Stadium from the Concord Neighborhood Center in Indianapolis.
"If you go out our back door, you can see it," said Lynn Rogers, Director of Children and Youth Services.
But, said Rogers, most of the kids there have never even been to a Colts game – let alone met a Colts player.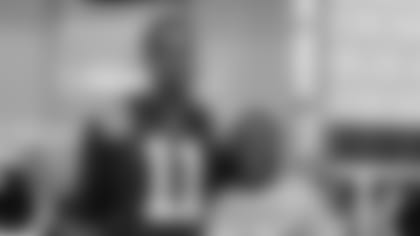 "With us being this close to Lucas Oil Stadium, we kind of feel like they're ours."
On Tuesday afternoon, the team came to them.
"They only get to see players on TV. To have someone come and interact with them and do something special for them is a really big deal," she said.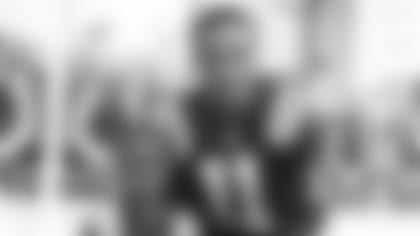 Originally from Texas, wide receiver Ryan Grant is new to Indianapolis.
"I'm just here to hang out with you guys, give back a little bit, and make some new friends since I'm new to the area," he said.
He may be new to Indy, but giving back is nothing new to him.
"Where I came from, I was heavy into the community," he said. "I just wanted to bring that with me here to Indianapolis and give back and show my face in the community as much as possible."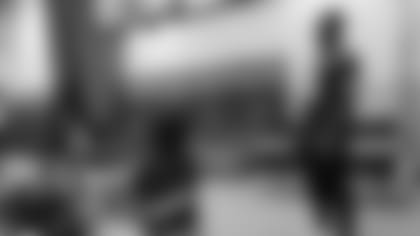 Grant introduced himself and answered a few questions from the kids, including who his favorite coach was.
"I have several," he said. "My high school football coach is one of my favorites. I had a great coach in college."
He also has a few talents in addition to football.
"I like to color," he said. "I like to do math, that's one of my talents."
After his Q and A, Grant handed out 200 backpacks (courtesy of Glace Bags) filled with school supplies.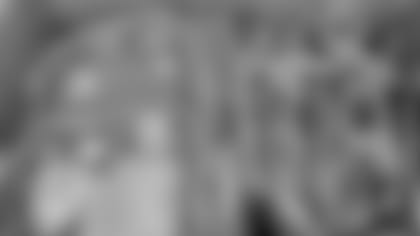 "I didn't have everything that I wanted growing up, so I know what it's like to go without."
For Grant, spreading joy is something he truly enjoys.
"I guess it just comes from my heart, being a big-hearted individual," he said. "Whenever I can, I just want to put a smile on someone's face."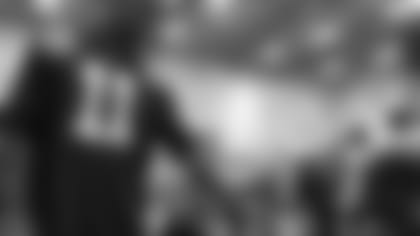 The kids took home smiles, backpacks, and life lessons.
"I just want to encourage you guys to keep up the good grades in school, respect your teachers," Grant said. "Whatever they ask you to do, listen to them because they'll never lead you the wrong way."
As good as the message was, it was the messenger that really delivered.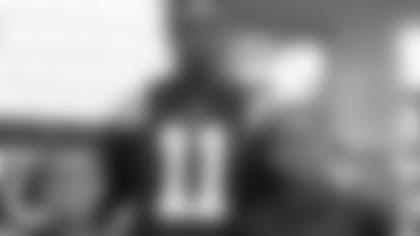 "We say it all the time and it just goes in one ear and out the other," said Rogers. "But if Ryan comes in and says something and the kids just get it, then that reinforces all the things that we try to teach them. A lot of times when they look up to people like that, it just brings it home for them and that's so important. We take all the help we can get."
Ryan Grant knows it takes teamwork to accomplish anything.
And whether it's on the field or in the community, he's here to serve in whatever way he can.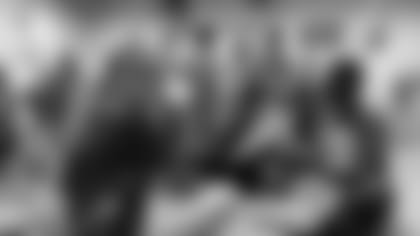 "The youth are our future, so whenever we can put something positive in their ear, I feel like it goes a long way."