Robert Turbin is into fashion.
But, is he passionate about it?
"I don't know. But the more I learn about it, I think more passion will develop. I'm just into it."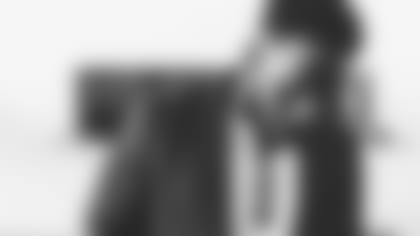 And he's getting more into it all the time.
In March, he made a trip to Austin, Texas to visit the headquarters of Helm Boots.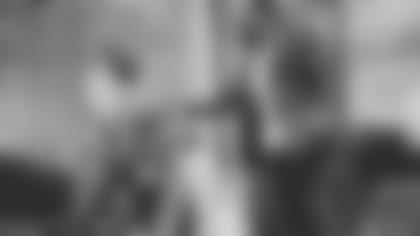 "My marketing team knows that I like a certain style of clothing and shoes and stuff like that," he says. "They were a company that was interested in working with me long term, so I flew out there and I got to see their offices and meet the owner and of course, get a couple pair of boots and we made a deal."
And while he doesn't know everything there is to know about boots, he does know what he likes.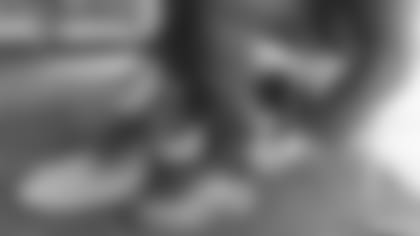 "Comfort is number one and just a real subtle, classy style, and a boot you can get roughed up a little bit and it still looks nice. It's almost like the purpose is to get it kind of rough and it still looks great."
Rugged, comfortable, and classy is a good way to describe Robert Turbin. Signed by the Colts as a free agent last season and re-signed in the offseason, he found his way quickly on the field and in the locker room and became a vocal leader on the team.
For Turbin, fashion is night and day from his day job as an NFLrunning back – but that's part of what makes it fun.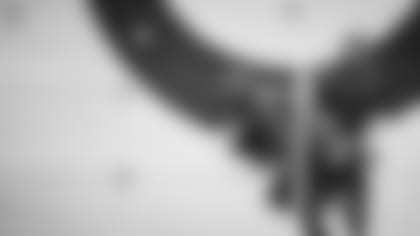 "We talked about creating my own boot and stuff like that. It's exciting to just do some things that I've never done before, new challenges and bring new things into my life."
And he's already got another footwear project launching today.
"Heyday was wanting to do something in football, they had never done it before. Usually they do bodybuilders or wrestlers and people like that," he says. "The opportunity presented itself to have my own shoe, so we took advantage of it."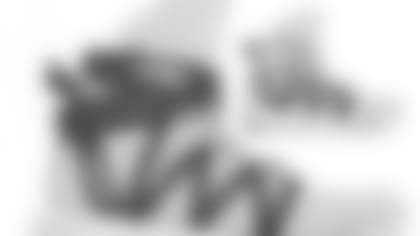 And this collaboration, the RT33, he was hands-on in designing.
"I've never designed a shoe before. We kept it simple for the first one. But as we continue to grow, we'll see how this shoe does and for the next shoe, I'm already asking people in my family whose opinions I trust."
A confessed shoe guy, Turbin loves the way footwear can take a simple look and mix it up.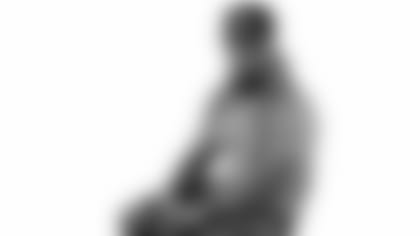 "I just feel like they can make or break your outfit. Nowadays, you can do so many different things with a shoe to really make what you're wearing look good."
Turbin has already put some time into his game day looks for this season.
"I've got some suits coming in and I've got some more boots coming in. You definitely want to look professional and look good for game day. I'm grateful for the opportunity to work with some of these companies and wear their stuff. That doesn't happen for everybody, so it's a great opportunity."
But of course, he's saving his best looks for the regular season.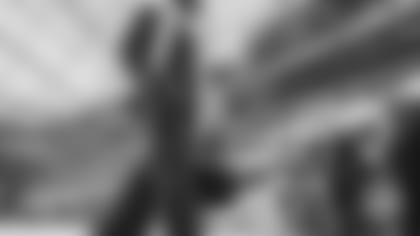 "You've got to save the real good stuff for prime time. Preseason is just a warm up," he says. "You haven't seen anything yet."
Asked to describe his style, Turbin responds, "That's a good question. I don't think anyone has ever asked me that before."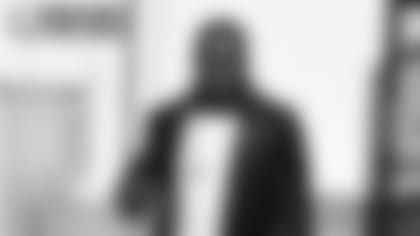 "I like to keep it business casual for the most part. But I can do some of the trendy stuff. For a long time, I was against wearing the jeans with the rips. Now, I have a bunch. And I like them – they grew on me."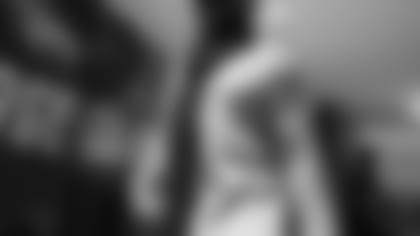 For now, let's call him evolving – in fashion and in life.