Tyler Trent is just like any other freshman at Purdue University. He goes to class, he's active on campus, he spends time with friends, and he cheers on the Boilermakers - camping out outside of Mackey Arena and traveling to away games.
Only Tyler does it all while battling cancer.
He grew up in Carmel, Indiana and played basketball for most of his life. The summer between his freshman and sophomore year of high school, he started to have trouble shooting the ball. He figured it was a muscular issue and it would heal with rest.
But all that changed one summer afternoon.
"We were playing ultimate frisbee and I threw the frisbee the length of the field, which was a pretty good distance – and the next thing I knew, I was on the ground. I heard a pop and I was on the ground."
He was in a lot of pain, so he wore a sling for a while, still hoping he could rest his arm back to health. But when basketball started up in August and it wasn't any better, he decided to get an x-ray.
The doctor told him it looked like more than a muscular issue and ordered an MRI, which showed a tumor on his arm. A biopsy revealed it was osteosarcoma, a rare kind of bone cancer.
"I was pretty dumbfounded," he said. "You definitely don't ever think you're going to get cancer until you get cancer. It's definitely not something that runs in my family. It was really scary, to say the least."
With two younger brothers, it took a toll on the entire family.
"I've heard it said before that not just the child gets cancer, but the parents get cancer as well," said his dad, Tony.
As his friends were starting to drive, Tyler suddenly had bigger things to think about.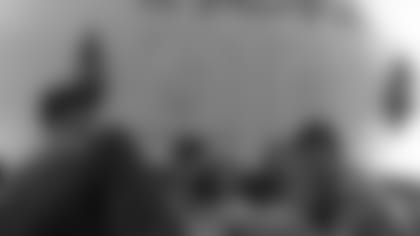 "I was like, 'Am I going to come out of this thing with an arm still? Am I going to live, let alone keep my arm?'"
He kept his arm, just not the bone.
"On my right arm, my shoulder and all the way down to my elbow are completely metal, they're all titanium."
He underwent nine months of chemotherapy followed by physical therapy. He also started an organization called Teens With A Cause.
"I'm a really big advocate for service. I think it's a really great way of getting your eyes off yourself and putting them on someone else. We serve families who are battling cancer doing daily chores – raking leaves, mowing lawns, salting driveways in the winter, shoveling snow, stuff like that."
Now in remission, he was still being closely monitored – going in for checkups and scans every three months.
"I was just hoping every time and praying that it wouldn't come back – and for two years, it was like that."
In a scenario that was eerily familiar – in January of his senior year of high school, Tyler went on vacation with his family to Florida.
"I was playing a game called spike ball on the beach with some friends. I took off running after a ball and felt a pull in my groin. I figured at that point, I pulled my groin muscle running on the beach."
He had an x-ray and a scan when he got home and the doctors agreed it was a pulled muscle. They told him to keep icing it for six to eight weeks.
"And that's exactly what I did – except it got worse. After six to eight weeks, near the end of March, I had a pretty bad limp."
A new MRI revealed a tumor inside his pelvis and hip socket.
"I was re-diagnosed with osteosarcoma, which is incredibly rare. It's rare that you get it in the first place and it's even rarer that you get it two times in a row. You probably have a better chance of winning the lottery."
And this time around, treatment was a whole different game.
"The doctors were essentially viewing my first battle with cancer as a failure because I got osteosarcoma again. So, they can't give me any of the same drugs. So, how am I going to get treatment?"
His doctors at Riley Hospital for Children used a combination of genomic testing and European methods of chemotherapy to come up with a treatment plan. Only this time, he was up against something else – the calendar.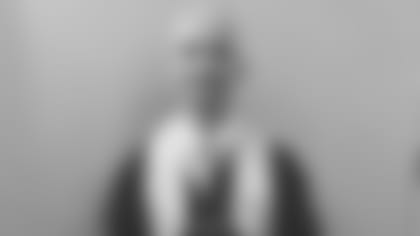 "The first thing I told my oncologist was, 'I don't really care what we do between now and August, but I'm starting school on time and I don't plan on deterring from that plan.'"
Tyler was determined to start his freshman year at Purdue. And he did – while going through chemotherapy and healing from surgery.
"I had a little over a ten-hour surgery to remove my pelvis and replace my hip a week and six days before classes started."
His family watched in amazement.
"I'm a saver. I'm very frugal," Tony said. "I couldn't have been more thankful to write that $7,000 check to have my son go to college. A lot of parents are thinking, 'What's my child going to do when they go to college?' I'm worried about, 'Can my son make it to class?'"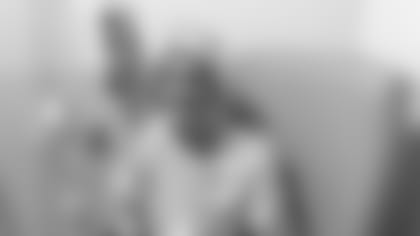 On crutches and with a temporary pelvis, Tyler attended classes, sporting events, and drove back and forth for treatment at Riley.
In October, Tyler served as honorary captain for the Colts in their game against the San Francisco 49ers. As they watched the players and coaches take the field, Tony reflected on his hero.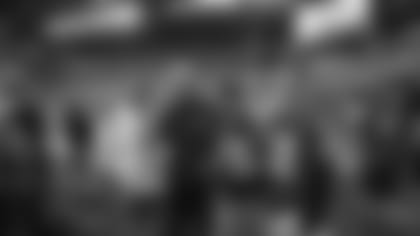 "You go through life and you idolize people – you idolize certain famous people and at the end of the day, they're just people like anybody else. What my son has achieved - he's an idol in my eyes," he said. "It's amazing what your kids can teach you."
Tyler had a second surgery in December to replace his temporary pelvis with a permanent one made of titanium. He's finished with his IV treatments and continuing with oral chemotherapy and physical therapy.
Inspired by a Riley patient, Angelo Wilford, who lost his battle with cancer, Tyler carries on – living life to the fullest while battling cancer – just as he did.
"He always had this thing, 'No complaints. There's always someone worse off than you.'"
Tyler considers himself blessed – with a loving family, good friends, a supportive university, and medical care that's second to none.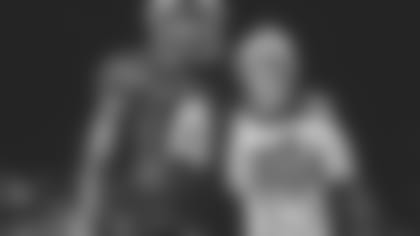 "I was once told that everyone has a story, they just need someone to listen to it," he said. "I've been blessed with an incredible story and a really neat platform to encourage people and give people hope."
And that's what he's doing today.
Tyler Trent is living his life – and inspiring others along the way.