On Friday at Colts Training Camp, the boys in blue hosted the boys in blue.
"We talk about the blue team – we're all kind of on the blue team," said Captain David Bursten, Chief Public Information Officer for the Indiana State Police.
Chiefs of police from around the Indianapolis metropolitan area reported to Grand Park in Westfield where they had lunch with the coaches and players.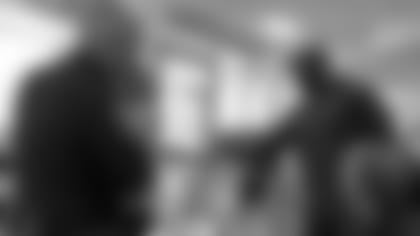 Afterwards, they made their way to the practice fields, walking the blue carpet Grand Park rolled out for the team. 
"It wasn't the yellow brick road, it was blue," said Bursten. "And it wasn't a thin blue line, it was a wide blue line."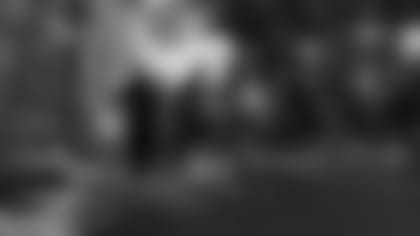 As the players and coaches showed up for practice, many came by to greet them, shake hands, and thank them – including Coach Reich and General Manager Chris Ballard. 
"It's stuff that you looked forward to as a little kid and never had the opportunity," said Bryan Roach, Chief of the Indianapolis Metropolitan Police Department. "We appreciate them coming over. This is a busy part of their season. They've got a lot of decisions to make and a lot of things to see and for them to take time for us is great."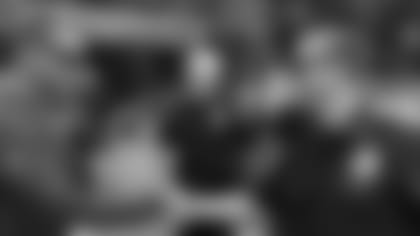 Roach has relationships in the Colts organization going back to 2001 and his days working security for the team. He comes from a lineage of Colts security officers who have gone on to become Chief of Police at IMPD. 
"Former Chief (Michael) Zunk was head of security here and included at the time Assistant Chief (Michael) Spears, who eventually became the IMPD Chief," Roach said.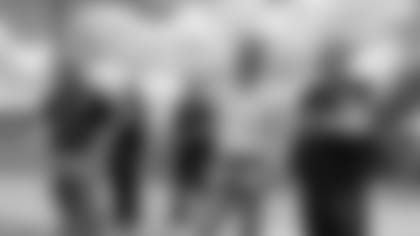 After serving in the role himself, Roach went on to become chief in 2017. He said his time with the Colts served him well, personally and professionally.
"It was an opportunity to see it as an organization – people just like all of us. They saw me as Bryan Roach, not necessarily a police officer and I saw them as Peyton Manning, Marvin Harrison – as people rather than football players."
And he appreciates the active role the Colts play in the community, helping the public to see them as people and not just police officers.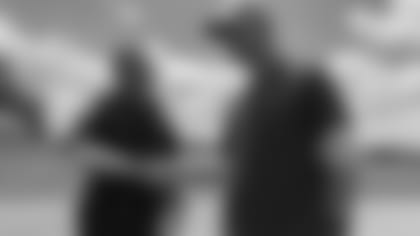 "The Colts and other athletes reach a demographic that, quite frankly across the nation, is not that fond of the police. The ability for them to see their peers, who are a lot of time athletes, engaging us and being comfortable with us sends a message. And it's a message that we appreciate." 
Current Colts security officer Steve Randall, otherwise known as Tex, was brought in by Roach.
"I started part time in 2002, just filling in here and there. And then fortunately, because they were all getting promoted higher in the police department, as a little guy in the police department, I was able to move into filling their roles."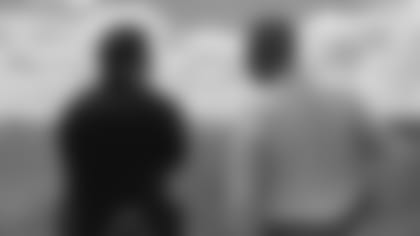 Randall won't follow his predecessors into the role of chief.
"I never had that aspiration," he said.
But he does have an explanation for the path from Colts security to the highest ranking police post in the city.
"We're just top notch people." 
After 30 years with IMPD, Randall retired last year. He now works security for the Colts fulltime. He still enjoys being around his brothers in arms and bringing them together.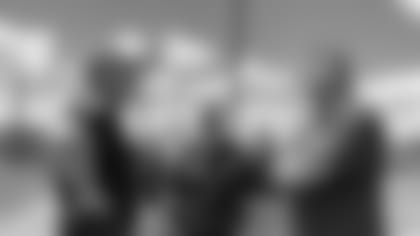 "At the end of the day, each community has its different challenges," he said. "So, letting them get together to figure out how to better equip Indianapolis, Westfield, Carmel, Fishers – all the communities around here are better served when all the leaders get together and catch up and talk about things that are important."
And it's important to the Colts to help facilitate that. 
"There's no way we'd be able to get everything accomplished without the cooperation, the prior planning, and the wonderful execution as we hold these large-scale events that many of our fans want to attend. To be able to do that requires a great cooperation with those folks," said Roger VanDerSnick, Chief Sales and Marketing Officer for the Colts. "They're wonderful to work with. It's always with a smile, rain or shine, hot or cold, they are deeply committed to the role that they play – both with our events, but even more importantly, with the community."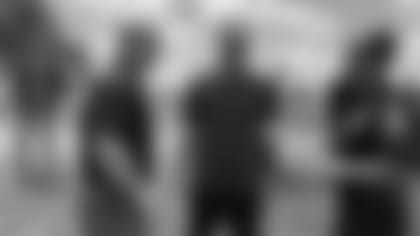 The Colts are a team – on the field and off. And their partners in law enforcement are a key player.
"We're just trying to build relationships and a sense of community and that's what we're doing here," said Joel Rush, Chief of the Westfield Police Department.
Just like the Colts, they're constantly adjusting.
"Four years ago, this was a cornfield. Now, we have the Indianapolis Colts here," he said. "We couldn't be more happy."
And the Colts couldn't be happier to be there.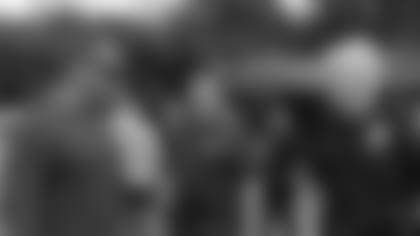 As members of team blue, the Colts and the cops have each other's backs.
And hosting their partners at their new home for training camp was a great way to kick off a new season and a new tradition.