If you've ever seen an episode of "Friday Night Lights," you can pretty much picture Caroline Cann's childhood.
"I grew up in Landrum, South Carolina, which is in the upstate of South Carolina, a very small town," she says. "Friday Night Lights, that was us."
Her dad was the high school football coach and the athletic director, her mom was a teacher, her brother was the quarterback, and she basically grew up on the football field.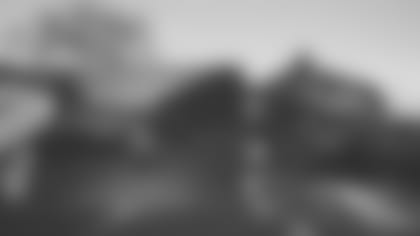 "The first memory I have of being at a football practice is he had the guys stand up in a line, they were facing each other doing a drill and my dad was walking through the middle of it and I was just walking behind him. I was probably five or six years old."
Football was family. And the team was an extension of their family.
"My dad, if he wasn't with us at home, he was with the team," she says. "So, I grew up with a lot of older brothers. There was a time where my dad cut loose a couple of his players to come find me because I didn't check in with him after school one day. A couple of my friends and I went out to grab something to eat and in walks the football players to come get me."
She always loved the game. But eventually, Cann found her own game.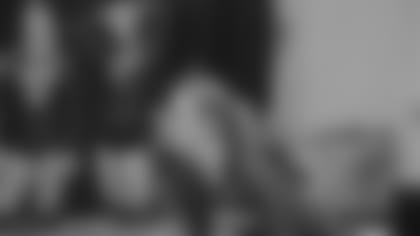 "I couldn't play football, obviously, so I found my love in volleyball and that took me to college."
And when her playing career was over, it led to her next opportunity.
"When I was at South Carolina, the SEC Network started. And so, it was kind of perfect timing where they just needed talent that knew sports. I actually had a semester of eligibility left and I was going to go play beach volleyball. And then it was presented to me, 'Why don't you help us cover beach volleyball? Would you be interested in doing that?' And I was like, 'Yes!' So, that was my foot in the door."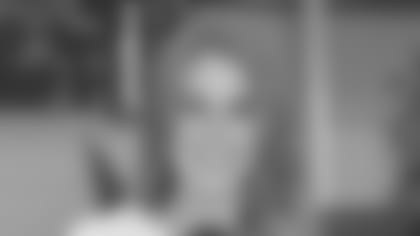 From there, she went from student athlete to covering the student athlete.
"I finished my senior season of volleyball in November and then immediately started hitting the ground with learning how to edit, learning how to do anything and everything, and then within a couple months – my first time ever on camera I was holding an SEC Network mic. That was a little over a year ago."
Now in Indianapolis, Cann is working her dream job in the NFL as the digital media and sideline reporter for the Colts.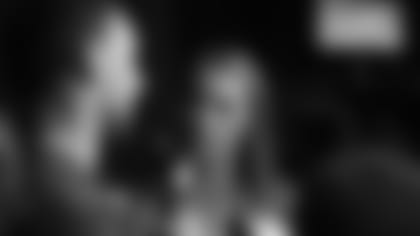 She's also living outside South Carolina for the first time in her life. It's a transition she calls a healthy one. And although she's had lonely moments, she's found the Midwest to be very welcoming.
"Hoosiers are super nice. South Carolina and southerners, they have their hospitality, but there's definitely a Hoosier hospitality here too."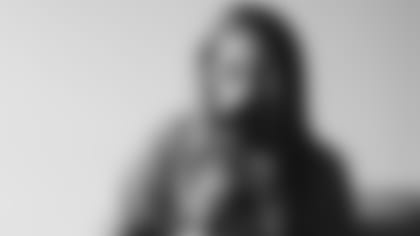 Over the last few weeks, Cann has had plenty of "Welcome to the NFL" moments as well.
"The SEC, you're dealing with student athletes who, more than likely, football will not be their career. And then you come here and football is their career. I appreciate that because here, I'm a professional, they're a professional, this is everyone's job and I love that part of it."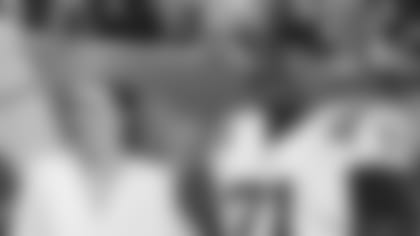 She calls it a breath of fresh air, stepping out of the world of college and into professional sports. And she says the professional athletes push her to become a better professional herself.
"It's amazing what these guys do to prepare themselves for a game. I've learned so much just in the first two weeks. It's like, 'Oh my gosh, they prepare so well. I need to be prepared so well.'"
Whether on the field or on the sideline, football is all about preparation.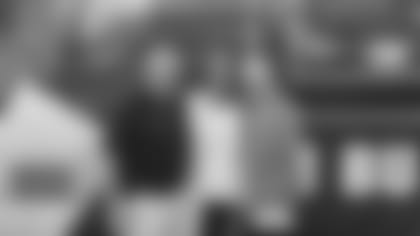 And this is the position Cann has spent her entire life preparing to play.