A boy and his dogs – that was Jack Mewhort growing up in Toledo, Ohio.
"I always grew up with two dogs in the house," he says. "They were always springer spaniels and they were great dogs. Growing up, they were always my best friends."
Once he got out on his own, the only thing that kept him from getting a dog of his own was his crazy NFL schedule.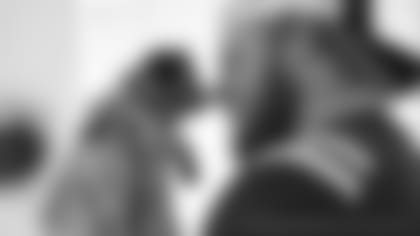 With four seasons under his belt, Mewhort now knows what to expect. And late last year, he found out the breeder of one of his teammate's dogs was expecting. 
"Matthias (Farley) has two German shorthaired pointers and I love them and they're great dogs and they're similar to the ones I grew up with. The breeder had a litter back in December. He had been sending me pictures and he was like, 'Hey, look!'"
One puppy caught his eye right away.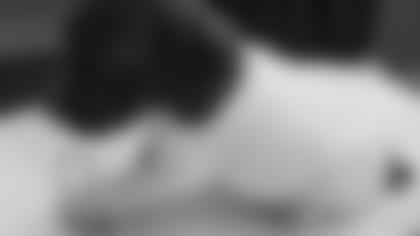 "He was all white and he had some weird splotches of brown on him. The puppies kept going and going and going and it got to the point where there was one left."
It was the puppy he had been watching all along.
"I knew from the second I saw him, even when all the puppies were there in the litter. It was love at first sight," he says. "I messaged her and said, 'Give me the dog.' I didn't want to think too much about it because the logical choice was probably for me to not get it."
Logic aside, he couldn't be happier he did.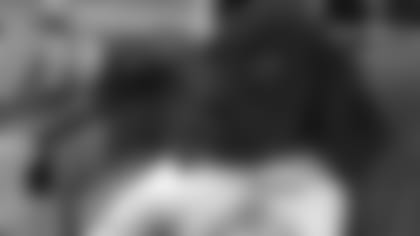 "It's the best decision I ever made," he says. "He's a weird looking dog. He's got all these weird markings, but he's my best friend. He's the best dog I could ever ask for."
He named him Frankenstein.
"His head is all brown. His body is white. He's got one brown leg," he says. "It looks like someone just screwed a bunch of pieces together like Frankenstein's monster. I call him Frankie. If he's in trouble, I call him Frank."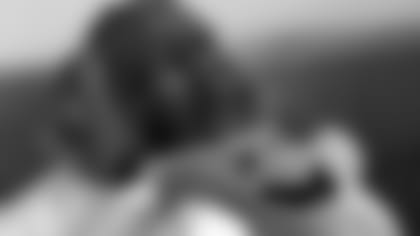 Shortly after taking Frankie home, his sister ended up going home with Mewhort's mom.
"The pick of the litter, Hazel, she got brought back. There was a couple that adopted her and she was too much. My mom, who loves Frankenstein, was like, 'I need the sister.' So, she drove down last winter and we went and picked her up. She's back in Toledo with my mom and Frankie is here with me and when those two get together, it's awesome."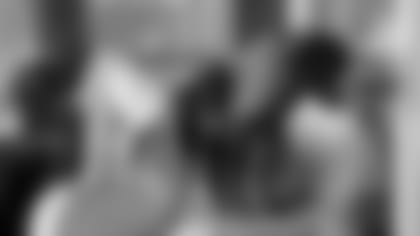 As Frankie has grown up, so has his owner.
"I didn't realize how selfish I really was," Mewhort says. "I think it's the best thing that ever happened to me, to realize that it's important to put something else first before yourself. I think these past six months that I've had him, I've grown up a lot. You really do become more unselfish. I don't have a problem giving up me time for him because I love him so much."
For Mewhort, Frankie was a calming presence during a stressful offseason.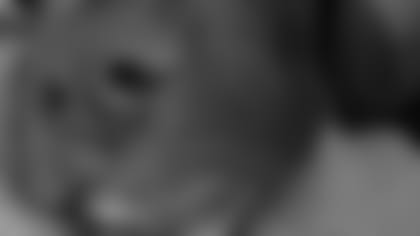 "When I was going through free agency and I was home on the couch, I'm stressed out. I'm like, 'Man, I don't know what's going to happen.'"
His former Colts teammate, Scott Tolzien, offered him some words of advice.
"I remember he was checking in on me and he said, 'Hey man, Frankenstein does not care about football.' And ever since, that's stuck with me. When I go home and see him, he's the happiest thing in the world to see me. No matter how my day is going, it puts a smile on my face for him to jump up on my lap and hang out with me."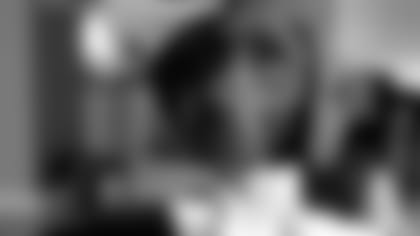 Mewhort says he can still barley take care of himself.
"Now, I can barely take care of myself and a dog. He gets better care than I do. I make sure of that."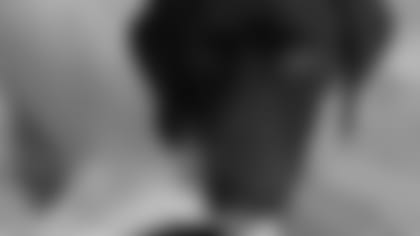 A lineman's best friend, Frankie came into Jack's life and gave him just what he needed.
And Jack will return the favor by giving Frankie what he needs for the rest of his life.