Known for his long, flowing locks, Colts safety Matthias Farley debuted a dramatic new look this week.
"My name is Matthias. I just got here," he joked as he walked into the media room for the first time on Tuesday.
"A woman who changes her hair is about to change her life," said Coco Chanel.
For Farley, it wasn't so much about changing his life as it was changing his lifestyle.
"I was just sick of my hair. It was a lot to deal with," he said. "You always have to get it redone and if it looks bad, then you feel like you look bad."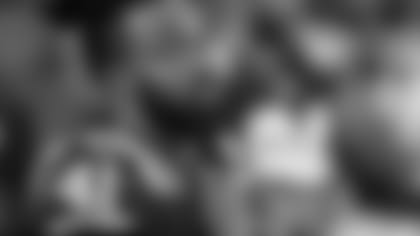 Twice a month, he would go in to get his hair re-braided – a two and a half hour process.
"You've got to plan for it if you go do something, 'Oh, I've got to make sure I get my hair done.'"
His braids represented six years of growth. His last haircut was his freshman year of college. He'd been thinking about cutting it for about a year, but it was his brother who helped him make the decision.
"Me and my brother, Nathan, look a lot alike and he shaved his head pretty recently and I was looking at him and I was like, 'I'll look fine,'" he said. "I was playing golf and I kept having to put my hair up and change it because it would fall down, it would be in my face. I was just like, 'I'm done. I'm not doing this anymore.'"
Now that he did it, he couldn't be happier.
"It's just carefree. It's amazing. I wish I would have done it sooner, honestly."
His teammates were understandably shocked.
"They're like, 'Why would you do that?'"
Farley hasn't completely parted with his hair yet.
"I'm very proud of it. It was great hair," he said. "It was luxurious."
Right now, it's sitting on his dresser. He's not sure what he'll do with it, but he has a few offers – and he expects to get some more.
"I have a couple guys in the locker room who are having a bidding war for it. It's going to hit the open market soon."
Among the benefits of baldness, he finds that after a refit, his helmet fits a lot better.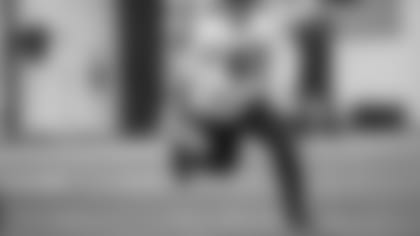 The only downfall so far is that his head gets a little cold. But that's just something he'll have to get used to.
"We're all going to be bald eventually," he laughed.
Farley still has his beard. And he's got big plans for it.
"Now that it's the only hair I have to worry about, I'm going to really cater to it," he said. "I'm going to grow this out on God flow. It's going to be a biblical beard."
Change is inevitable – especially in the NFL.
For the Colts, 2018 is a season of transformation.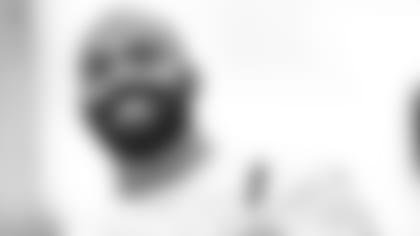 And Matthias Farley is embracing it all.