It's the kind of injury often seen in car accidents.
Colts guard Matt Slauson is out for the season after breaking two vertebrae in his neck during Thursday night's game against the New England Patriots.
He didn't realize he was injured, so he finished the game.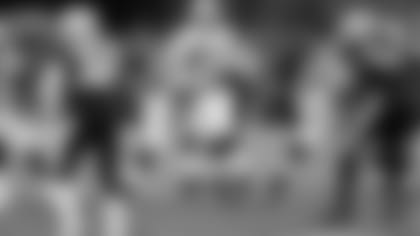 It's a frightening thought, but Slauson isn't dwelling on what might have happened or what he can't do. Instead, he's focusing on what he can still do for his team.
"They didn't bring me here for what I bring on the field. You can find a lot of guys who can do what I do on the field," he said. "They brought me here to bring a veteran presence, help out these young guys – so, I don't believe my job description has changed. I just now have to do it from the side. That's what I plan on doing."
He may actually be able to do it better, as he'll have a chance to watch the offensive line in action – something he wasn't able to do when he was in the game.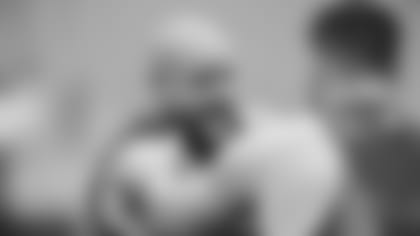 "It'll be good being able to get a full view of everything. I'll be able to help Quenton (Nelson) a lot better from there," he said.
It's a group he enjoys being around and he looks forward to continuing to help them grow individually and as a group.
"These guys are great young guys to be around. They're smart, they're tough, they like to work hard. But most importantly, they just really care about being good. The work ethic that comes along with that is already there. So, it makes my job a lot easier."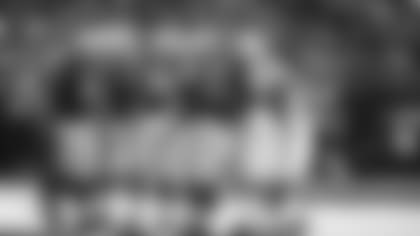 A 10-year NFL veteran, Slauson came to Indianapolis from the Chargers, where he played in both San Diego and Los Angeles.
"When you're going through the process of free agency, you're just looking at, 'Ok. Who is the coaching staff? What is my position room going to be like? What's the strength staff like?' You have to get here and immerse yourself in it before you get a sense of what the team is like."
He wasn't sure what to expect when he got here, but he's impressed with what he found.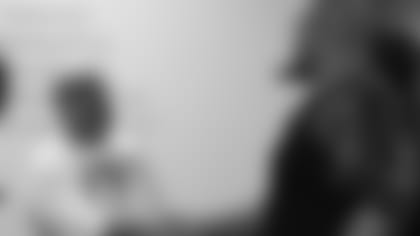 "All these players have real good, young energy here - but also, it's a smart team. You don't have guys going out getting in a bunch of trouble. It's a young, smart professional team that likes work."
He'll be a free agent again in the spring, but Slauson hopes to call himself a Colt for years to come.
An instinctive coach as a player, coaching is something he could see himself doing when his playing days are over.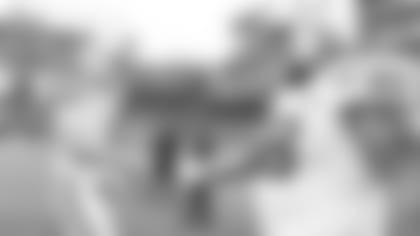 "I'm not ready to think about it seriously," he said. "But those thoughts have crept in. This will be a cool little dipping the toe in the water type of deal."
For Slauson, coaching comes naturally. It's just something he does – and it's something he thinks every player should do.
"I believe to some degree, if you want to be part of a good team and a good organization, it's part of a veteran's responsibility to pass that knowledge on," he said. "If veterans want to be selfish and hold onto that because they're afraid the young guy is going to swoop in and take their spot – I believe that's going to happen anyway. So, there's no sense in me trying to hold onto that when I can try to pass as much on as I can to make us a much better group."
A true leader, a team player, and one of the toughest guys you'll ever meet – most of what Matt Slauson is can't be taught.
But that won't keep him from trying.