Colts fans who tune into college football on ESPN on Thursday nights will see some familiar faces. 
Former punter Pat McAfee will join former quarterback Matt Hasselbeck along with Molly McGrath and Adam Amin on ESPN's Thursday night college football broadcast when it makes its season debut on August 29th. 
The two were teammates in Indianapolis from 2013 - 2015 and as excited as fans are to see them reunited, their former teammates are just as excited.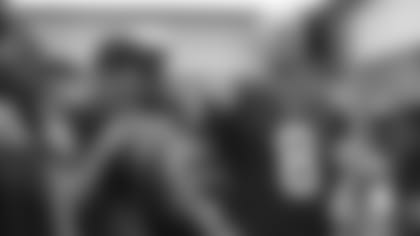 "I don't usually watch Thursday night college football, but I might have to now because they both have their own witty sense of humor and I think they'll play off each other pretty well," said kicker Adam Vinatieri. "I think it's going to be awesome."
"That's quite a tandem right there. Everybody who meets Pat says the same thing - he's top five funniest guys in your life. And Matt is awesome - great teammate, consummate professional, but he likes to cut it up too," said former offensive lineman Joe Reitz. "Those two will be awesome together."
"I was actually talking to Hasselbeck - three out of the four people I have a direct connection to because I played football with Hasselbeck, played football with McAfee, and Molly McGrath and I actually went to college together," said tackle Anthony Castonzo. "Matt's a funny guy, but sometimes he has to be a bit more straight-laced for certain public things. Having Pat there will bring out the best in Matt."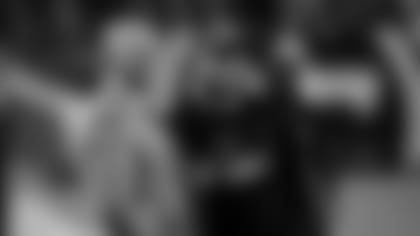 Hasselbeck has been a regular on ESPN since retiring from the NFL in 2016. 
After retiring in 2017, McAfee started a podcast (he now has three), worked with Barstool Sports, debuted as a color analyst on a FOX NFL broadcast, and signed on as a personality and content creator with the WWE. 
When Jason Witten returned to the NFL, ESPN had an opening on Monday Night Football this season and McAfee launched a grassroots campaign to win the job.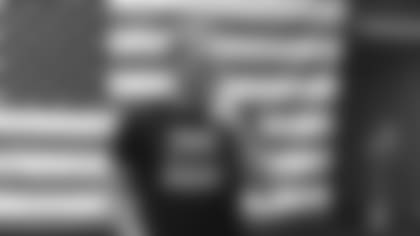 He didn't land Monday night, but he did land Thursday night - and for him, it's a dream come true.
"I think the Monday Night Football thing was an aggressive take, but I felt good about the movement we had. Then ESPN taking a shot and putting me on Thursday Night Football, especially being alongside Matt Hasselbeck, a good friend of mine - I'm excited," he said. "I'm eager to get in there. We've got a good slate of games, too. It should be a lot of fun. Hopefully, we add a little different dimension to watching a football game that hasn't been seen before."
McAfee describes Hasselbeck as the polar opposite of himself.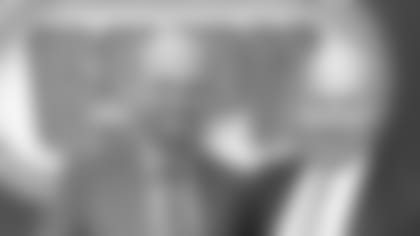 "He comes from a notable football family. He has a very bald head. He's a very nice man. He's a family man. He's got a bunch of kids. He's been in the media. He's kind of been prepped for the media forever," he said. "But I think the thing I respect most about Matt is his work ethic, which I think he respects about me. I've learned so much about football from him and I think it's going to be a nice good cop - bad cop situation in there. I think our chemistry is going to shine."
Hasselbeck is looking forward to sharing his former teammate with college football fans.  
"I'm really excited about calling Thursday Night college games with Pat. We're probably going to make a lot of mistakes, but we'll have fun while we're doing it," he said. "Pat is an American treasure. He can come across as the class clown, but he's one of the most talented people I've ever known and he has a heart of gold. Listening to Pat will be appointment television."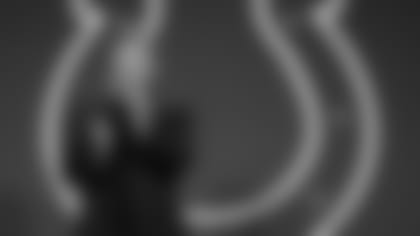 And those who know them are counting the days. 
"All I know is there will be energy in that booth," said former defensive end Dwight Freeney. "Pat is something else. I love him. He's unique and he tells it how he feels it and how he sees it through his lens. Matt is great guy and I think they're going to feed off each other."
"I'm anxious to see it," said former general manager Bill Polian, the man who drafted McAfee in 2009. "You always want to see what Pat has to say next." 
For Colts fans, two beloved players reunited will be must see TV. And they can probably expect to hear some Colts stories from time to time.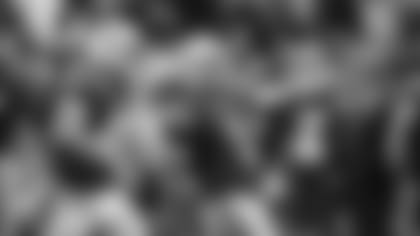 "If it's a blowout, what I've been told is that thing basically turns into a podcast," said McAfee. "I think there's a lot of opportunity for a lot of things and I think it'll be a lot of fun." 
ESPN's Thursday night college football broadcast kicks off August 29th at 7:00 PM ET from Cincinnati, where the Bearcats take on the UCLA Bruins.