He may be gone, but Matt Hasselbeck is far from forgotten. And he hasn't forgotten his Colts teammates.
Back in Indianapolis to emcee the Colts Town Hall meeting on Thursday night, the former quarterback and current ESPNanalyst says he still has strong ties to his former teammates – and so does his family.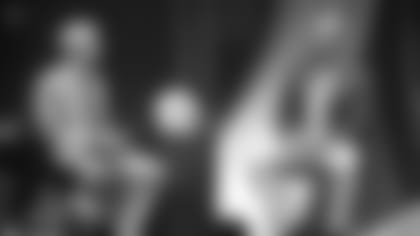 "Those players in that locker room weren't only great teammates, they were great to my kids. T.Y. Hilton got my daughter a birthday gift on her 13th birthday because he's number 13. They're lifelong fans of his," he says.
Life in the NFL may be "not for long," but for Hasselbeck, the relationships he built in Indianapolis are for life.
"Like Clyde Christensen is in Miami, but he's a friend. Coby Fleener is in New Orleans, but my kids know if they had a question on their homework, they could reach out to him."
It's the brotherhood of the NFL. But it's also the Colts family.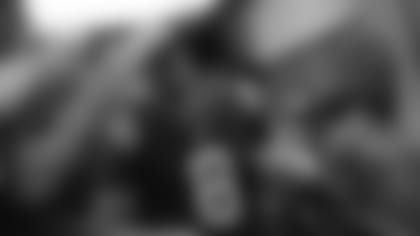 "It speaks to the kind of people the Colts have brought in to this locker room – coaches and players. They're really good people. And that's not the case in every organization. But I do think they put a value on that. I do think that matters."
In just three seasons with the team, Hasselbeck became a beloved figure – in the Colts facility and in the community. And though much has changed since he last played in 2015, many things have not.
He picked up right where he left off with his teammates.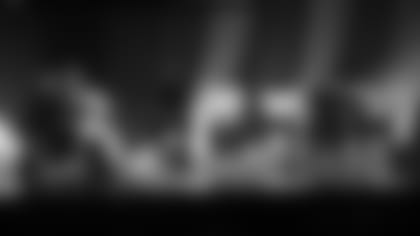 "Great seeing Matt. My old locker buddy," said Jack Doyle. "It was fun chatting with him. It was just right back to old times."
"He's a pretty funny guy. He has to throw his little stabs in and then backtrack a little bit to make it funny," said Adam Vinatieri. "It's always good to have him here. I miss him in our locker room, he's a good dude."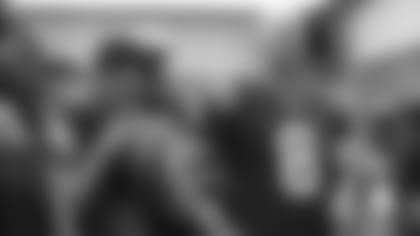 More than a few of Hasselbeck's jokes were directed at Doyle. Like when he described his decision to retire following the 2015 season.
"We're playing at Houston. TV timeout, guys are in the huddle, I'm over there with Coach Pagano talking about what we're going to do, real serious point in the game. I run out into the huddle and Jack Doyle is laughing, like he's literally laughing. I get in the huddle, no one else is laughing. I'm like, 'Jack, what's so funny?' He's like, 'It's just so funny.' I go, 'What's so funny?' He goes, 'That you're out here in the huddle with us.'"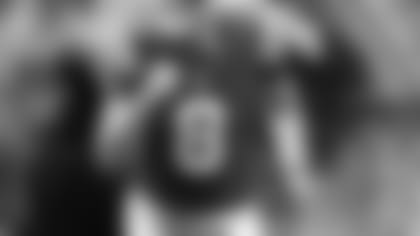 By then, the crowd was laughing too.
"Am I really that old that it's funny to you that I'm out here in a real game with you guys?" he joked. "That's when I decided, 'You know what? These probably aren't my peers anymore.'"
But Hasselbeck isn't joking when he talks about Doyle as a player and person.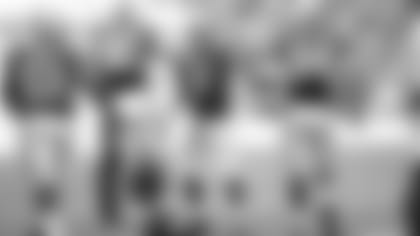 "I make jokes about Jack Doyle. But truly, in 18 years I don't know if anybody could be placed above him in terms of being a great teammate. He's everything you're looking for in a pro. He's done just a great job, I'm really proud of him."
In addition to his duties on ESPN's Monday Night Countdown, Hasselbeck is looking forward to a new season – and seeing what his old team (and his old teammates) can do.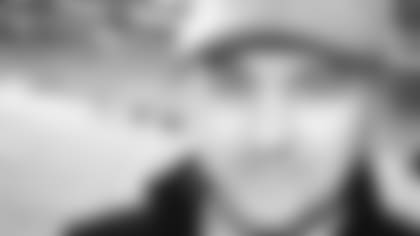 "I'm excited to see what kind of year Andrew is able to have because I know how hard he works and I know what it's like to come back from an offseason surgery. And the division around them is getting a lot better. So, I'm excited for this team. You can tell there's a really cool vibe going on with everybody."
Now settled back East, Hasselbeck says work may have taken his family out of Indianapolis – but you can't take the horseshoe out of his family.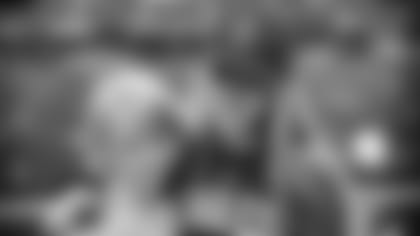 "We're living in Patriots country in Boston," he says. "At her orientation, my freshman daughter wore a Colts shirt. And I said, 'You know, you might get some static at school wearing that Colts shirt.' And she said, 'Fight me.'"
Before dropping the curtain on the Colts Town Hall, Hasselbeck had a message for fans.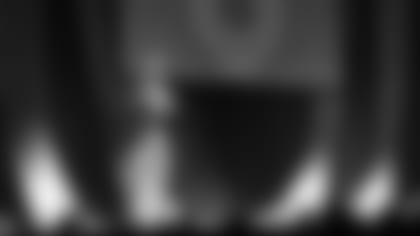 "I just wanted to take the opportunity to thank you for the hospitality that I've felt and my family has felt. Our time here not only playing for the Indianapolis Colts, but tonight – it is wonderful to be back here in the great state of Indiana."
Greatness is hard to define, harder to measure, and even harder to come by.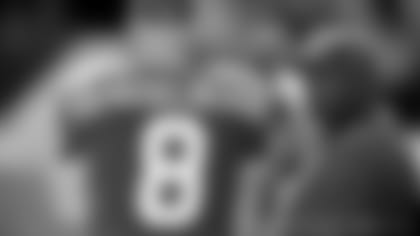 The impact Matt Hasselbeck had on Indiana is immeasurable, but undoubtedly great.
He's got a special place in the hearts of Hoosiers. To them, he'll always be one of the greats.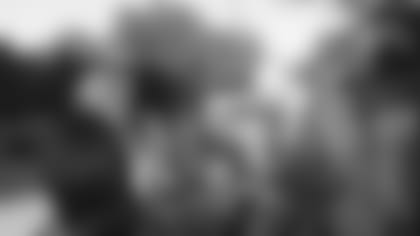 And they'll welcome him back with open arms every chance they get.