How do you roast a legend like Robert Mathis?
That's what they did on Saturday night.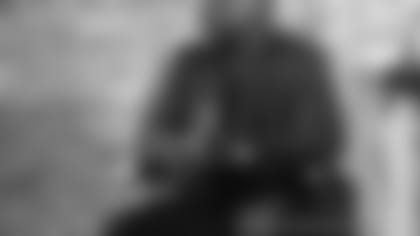 At Gary Brackett's CharBlue steakhouse downtown Indianapolis, the king of sacks was seated on a gold throne surrounded by his teammates and coaches and fans.  
One by one, they took the stage – Raheem Brock, Gary Brackett, David Thornton, Coach Gary Emanuel, Antoine Bethea, Jerraud Powers, and Pat McAfee.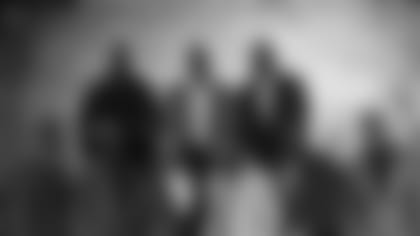 They shared their stories and personal memories, but there was a common theme among them – being intimidated by Mathis early on, earning his respect over time, the leader he was and still is, and the deep admiration they have for one of the greatest players to wear the Horseshoe.
"The way Robert played the game with relentless passion, determination, the things he produced on the field definitely made not only myself better, but every guy in here," said Thornton. "The way you played the game, you made us all better."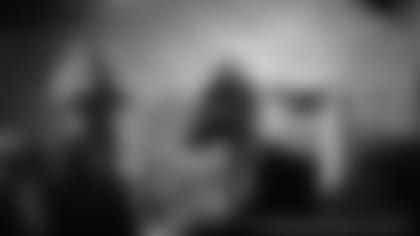 Mathis never lost touch with his humble beginnings and he was quick to share his success with those around him.
"He always gave credit to his teammates," said Colts defensive line coach Gary Emanuel. "In 2013, when he led the league in all accolades – every time, he always spoke about what the other guys in the room did for him."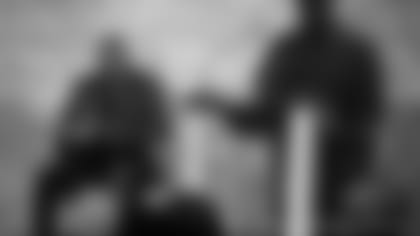 It earned him respect. It earned him loyalty. And it earned him love.   
"You are legit one of the coolest humans on earth," said McAfee. "You were a leader to our team, not only in football, but as a man and as people. I think I speak for everybody here that ever got a chance to meet you, you are the epitome of a pro."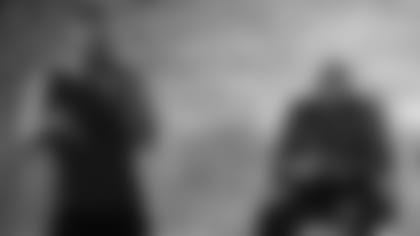 Finally, it was Mathis' turn to speak.
"What an honor," he said. "It's always a blessing to have friends. But it's a bigger blessing when you consider those friends family. And honestly, that's what I consider everybody in this room."
He thanked his teammates.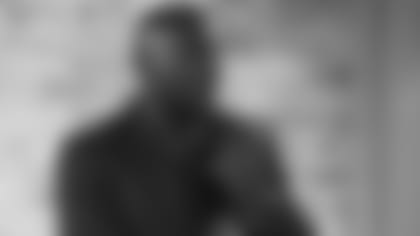 "I can't say enough about you guys – guys that I went to battle for."
He thanked the Colts organization.
"From Mr. Irsay, Mr. Polian, Tony Dungy, they took a chance on me. They looked at a really grainy video and just took a chance on a small college guy that was severely underweight. I didn't know anything but just run to the football and just go somewhere real fast."  
He reiterated his commitment to Indianapolis and the fans.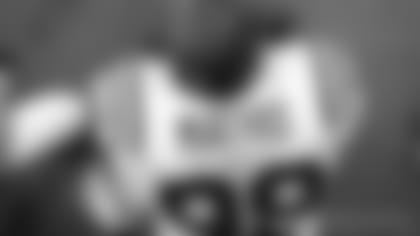 "I was always taught having a good name is better than silver or gold," he said. "When I got suspended, you all knew the kind of person that I am. You knew that I am a standup guy and I love you guys to death, man."
Before Mathis wrapped up, a video montage played to the song "Hall of Fame." It was a highlight reel of Mathis' quarterback sacks over the years. From Philip Rivers to Matt Schaub to Joe Flacco to Tom Brady and Peyton Manning…  
The audience cheered, reliving each one as if it were game day.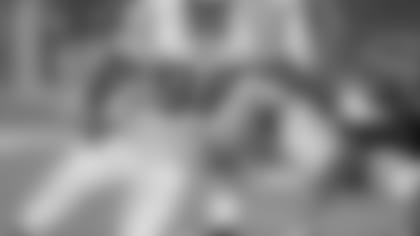 The quarterbacks, they never saw him coming. 
An undersized, underweight kid from a small school in Alabama, he took the NFL by surprise.
A Pro Bowl player, a Super Bowl champion, a franchise leader in sacks, Robert Mathis wrote his name in football history.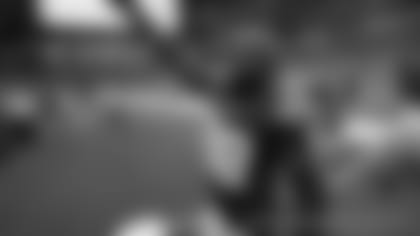 And the love he earned doing it made him part of a community.   
"I am an adopted Hoosier," he said.
Football players come and go. But Robert Mathis is a legend. And he's not going anywhere.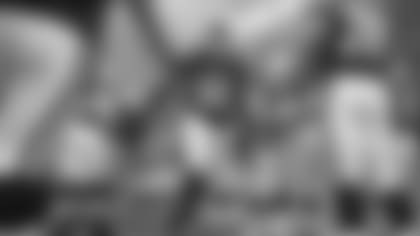 "I am always going to be here for you," he said. "I'm always going to be around. You're not going to get rid of me." 
For Robert Mathis, this isn't the end.
It's the beginning of the next chapter of his career.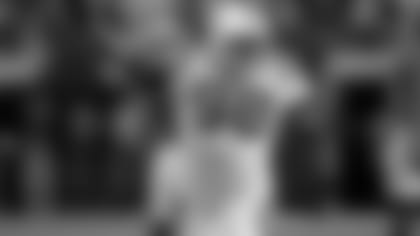 And just like the first, he'll settle for nothing short of greatness.