When Marlin Jackson retired from football, he knew what he wanted to do. The former Colts cornerback started his Fight for Life Foundation and partnered with schools to help underserved youth through social emotional learning programs. 
But even then, he knew he was only addressing part of the problem. 
"They have to go home," he said. "And that is one of the most basic of all of our needs is shelter over our heads and a stable place to go home to and a stable parent to lead us."
He saw a way to extend his reach from the schools to the community.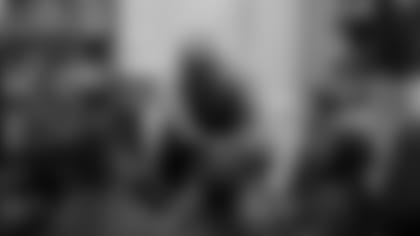 "It's no longer about just serving the kid, not just about a roof over our head, but it's about the overall community and enlightening and empowering through information and through systems of support to help stabilize and mobilize people to really change their circumstances with some assistance."
Jackson knew little about real estate or the construction business. But he knew a lot about teamwork. 
"I've learned how to manage a business. I've learned how to win. I've learned what a winning mentality and what a culture of winning looks like with my days with the Colts and the University of Michigan," he said. "So for me, it became about getting the right people, having the right relationships." 
A mutual friend introduced him to Scott Blyze, a developer with more than 40 years of experience in the business. From there, he said it was divine intervention. Jackson had a blueprint and was looking for someone who could build it. Blyze had the tools and the know-how and was looking for inspiration.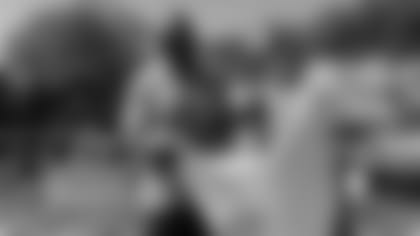 After working on massive projects like the World Trade Center, something small in size but large in impact was a refreshing change. 
"Every time I go to New York and I look and that building is missing, there's kind of a hole in my heart. Here, this fills that hole in my heart," Blyze said. "This is more mission oriented."
Together, they formed Revive Property Group. And their mission is to revive Indianapolis neighborhoods. 
"We say one family, one home, one community at a time," said Jackson.
For their first project, they partnered with the Indianapolis Neighborhood Housing Partnership and broke ground in June on two homes on Graceland Avenue just south of 38th Street.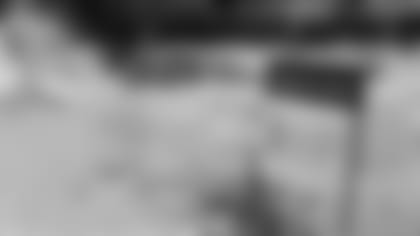 "The excitement that comes from us coming in and building something new, it's been a ripple effect that's already started," Jackson said. "You look across the street and you see renovated homes, you see a house from Habitat for Humanity that's been built. That's excitement. That's rejuvenation for these communities and that type of energy is needed to let people know that change is on the horizon."
Dana Miller, otherwise known as Miss D., has lived in the Crown Hill neighborhood for almost 25 years. The neighborhood she moved into isn't the one she sees today.
"There were a lot of older people," she said. "I bought it from my auntie's estate. It was pretty nice. A few bad kids around, but it was pretty nice."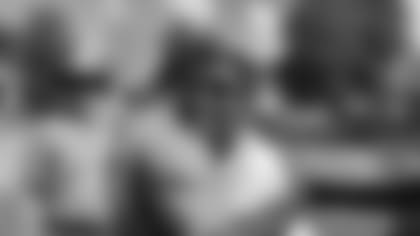 Over the years, young tenants replaced older homeowners. The alley behind her became a place of business – mostly for drugs and prostitution. And that brought out the zombies – the people who roam the streets like the walking dead. 
"I hate to see the young ones out here on that stuff," she said. "I hate to see that because they look so lost."
The property next door to Miller had been vacant for eight years. When the homeowner moved out, the homeless moved in. And so did the rodents. When the city came to demolish the house, the rats fled – seeking refuge in her home and several others.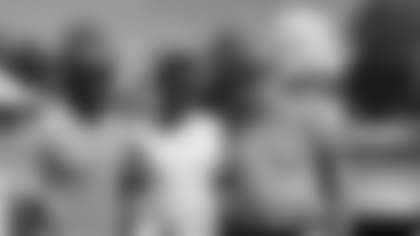 It's symbolic of what Revive is doing now – driving out the bad to make way for the good. 
"That is revitalization," Jackson said. "It is what Revive is all about – to make new, to make whole again." 
And they've got a holistic approach to doing it.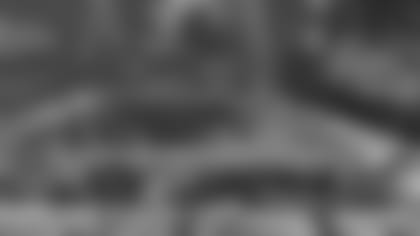 "We have Revive Property Group which is where we actually own property ourselves and we're going to develop those on our own. We'll have transitional housing," Blyze said. "And then we have Revive Construction and we're a licensed general contractor. And eventually as the business grows, we'll have a property management division."
Jackson envisions a day when someone completes the cycle.  
"The hope is that one day we will have a Revive Property Group tenant be prepared to go forward and purchase a home that's been built by Revive Construction Group for the Near North Development Corporation or Mapleton Fall Creek Development Corporation."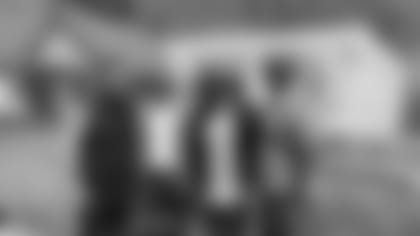 The homes at 3739 and 3742 Graceland Avenue are scheduled to be finished in August. Prior to completion, the buyers will be selected by INHP and Jackson hopes to have the opportunity to meet them. 
"There's been so much regard, respect, love, and thoughts of positive impact behind the actions that have been taken to make this a reality and build this home," he said. "I want whoever lives here to understand what went into making this happen. It's something that we cherish and we hope that they'll cherish forever."
Marlin Jackson made his mark on the football field.
He made history with his interception in the AFC Championship Game.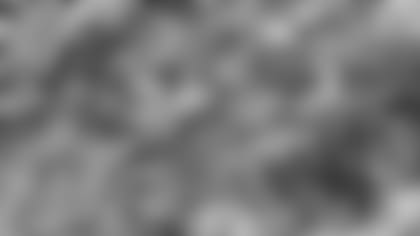 But his footprint in the community is where he's building a legacy.