City Barbeque is a family business with a national presence.
"Upper Arlington, Ohio was the first store in 1999," said marketing coordinator Shelby Morgan. "We've got 36 now throughout the states, five in Indianapolis – Fishers, Carmel, Downtown, Avon, and Greenwood."
They teamed up with the Colts in 2016 to do the BBQ Bash at training camp in Anderson.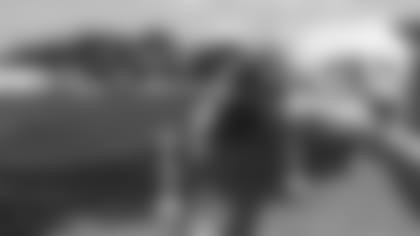 "It was a huge deal for us," said market leader Justin Lance. "It went really well."
From there, the relationship grew. They got involved in the playground build, volunteered at the Million Meal Marathon, they set up in Touchdown Town on game day and catered different events.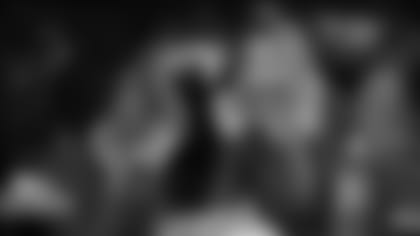 "I feel like it's been a win-win," Lance said.
Because football and barbecue go hand in hand. And just like the Colts, City Barbeque loves to lend a hand to the people they serve.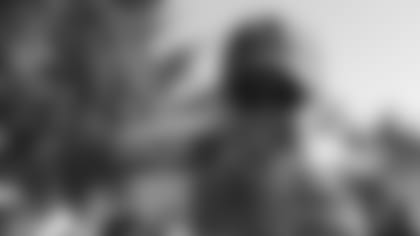 "That's just who we are. We want to be a big part of the community. It's important to us that we help and share," said Lance. "We have a great fundraiser program where we give back over $50,000 in cash every year to local schools, nonprofit organizations, churches – and that doesn't even count the amount of food we donate."
Being in the food business, they know how important it is to health and wellness – and with too many Indiana kids growing up food insecure – City Barbeque wanted to help. So, they teamed up with an Indiana man with a vision.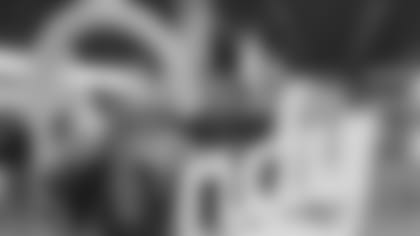 John Williamson grew up near Muncie, moved to Noblesville, and was working as a teacher when his true calling came.
"Ten years ago, my wife read me an article about freegans who get food out of trash cans, but they're not homeless. That kind of drove me crazy. I really didn't see why that food should be going to those folks. So I went out and did some investigating and there were, in fact, some places that were throwing away food," he said.
He decided to do something about it.
"My wife and I started to pick it up one day a week and take the food to a food pantry. And then we got friends involved and friends got their friends involved and we got other restaurants involved and suddenly, within about a year, it was my full-time job."
"This program is not a food donation program, it's a food waste diversion program," said Williamson. "When people ask me what I do, I say, 'We connect restaurants and schools with food pantries.' It's very generic. But what we're really doing is we're empowering children to solve the food waste crisis in America."
They started out going door to door with individual franchises.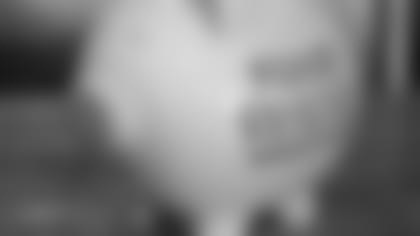 "About four or five years into it, we were like, 'What if we could change an entire corporation's culture?' And we were able to do that with City Barbeque," he said. "All of their stores around the nation donate to food pantries their surplus food at the end of the night. It goes in their freezer and it's picked up by a not for profit organization to feed children and families in need."
From there, they expanded to schools – where food waste is also prevalent – because, as Williamson says, kids do exactly as they see.
"Unopened and unpeeled food items, we just believe every child should have a chance to make a better choice than putting it into a landfill and harming the environment. We think it's pretty stupid to harm the environment and ignore the hungry at the same time when there's an easy solution."
One child can make a difference.
One man can change the way we look at food.
One restaurant can inspire others.
One community can come together to feed the hungry.
But none of it can happen without teamwork.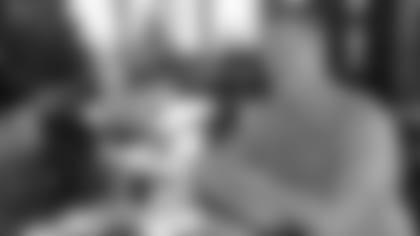 City Barbeque teamed up with the Colts and Food Rescue.
"We love those relationships," said Lance. "We want to continue those relationships."
At City Barbeque, their mission is to serve and create happiness.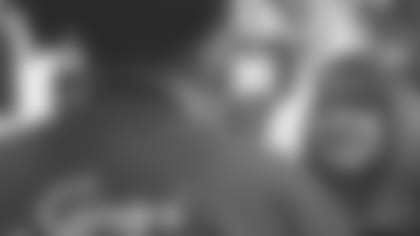 And that's what they're doing.