Growing up in Rockdale, Texas with five older sisters, at times Colts rookie tackle Le'Raven Clark needed an escape. So, he did what any handy nine-year-old boy would do – he built himself a tree house.
"That was my little campout, where I'd go run away from the house. Just hang out in the tree when I wanted to get out of the house, get tired of listening to my sisters," he says.
Whether it was inherited or something he picked up coming from a long line of tradesmen, working with his hands came natural to Clark.
"My great grandfather was a blacksmith, my granddad was a welder. My dad was a carpenter by trade. They were good with their hands and crafty. It was kind of an interest of mine just growing up in that culture, I'd say."
The older he got, the more useful his interest became.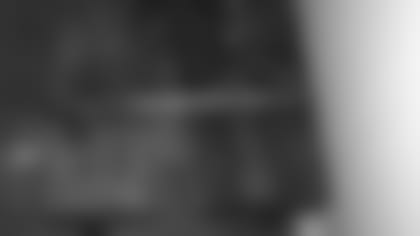 "I've gotten into a lot of furniture stuff, I guess. Tables, a couple bars and things like that," he says. "In college it was kind of a hobby of mine. I would make stuff for guys on the team who would move into a new house or apartment and needed new furniture. I would help them out."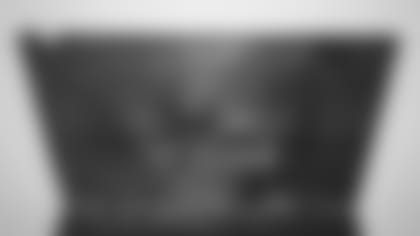 And when his sister bought a house, he made her a dining room table as a housewarming present.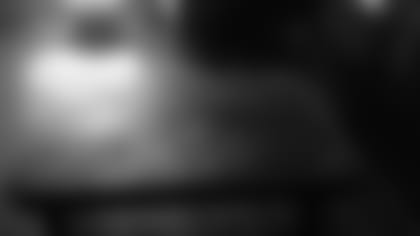 "It definitely helps out at Christmastime. I don't have to buy anything. I guess it means a lot more too, if you make somebody something instead of buying something. So, that's always a good thing."
The stuff he builds looks like what you'd find at a popular home store – only his is authentic. Instead of being made to look old, his furniture is made using old wood and reused materials.
"Using pallet wood is really cool. You can find pallets anywhere. Like in the alleys or people lay them out when they don't want them anymore. Or companies get rid of a bunch of them, so you just go pick them up."
He says it's relaxing for him, that it takes more patience than talent. It's what he likes to do with his downtime, which he doesn't get much of during football season.
But he did finish a project for the Colts last week.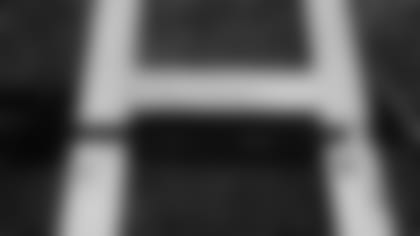 ordered to do things by the team veterans. But Clark says this job, at the request of offensive linemen Anthony Castonzo and Joe Reitz, wasn't one of those things.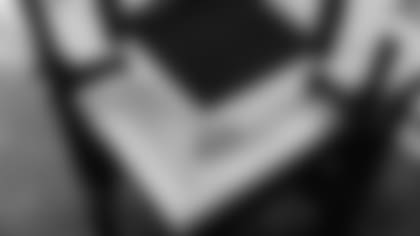 "They asked politely," he says. "I think they just heard about it and they asked for a table for the meeting room because they have a coffee machine, a little espresso machine and it doesn't have a home, it's on a chair in there. So, they wanted a table to put it on."
Castonzo says it was more of a joke.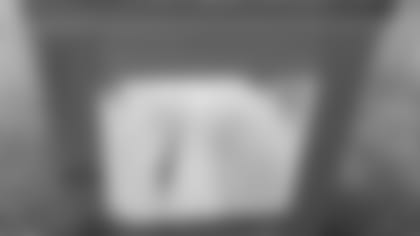 "We have a Keurig in our room because our coach drinks about six cups of coffee during a meeting. We're like, 'We need a table for this.' There's just a chair there. And so, Le'Raven just took it upon himself to build the table," he says.
But Clark didn't just build any table.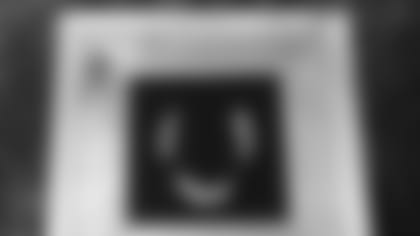 He gathered some materials, including a horseshoe he found at a thrift store in Carmel, and built an heirloom.
"We were just kind of joking around, but then he built a beautiful table," says Castonzo.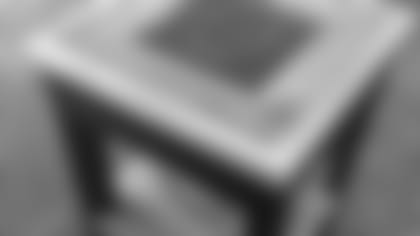 Right now, he's focused on football. Football is his passion.
But in the offseason, Clark says he'll spend much of his spare time at his hobby – building. And who knows – some day, he may build custom furniture for a living.
On the football field, Le'Raven Clark is chasing a dream.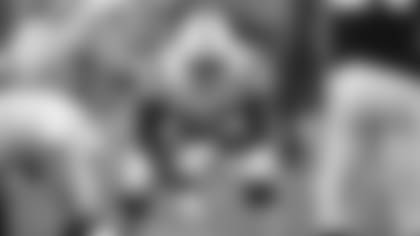 Off the field, he's quietly building the next.