Growing up in South Florida, wide receiver Kamar Aiken was usually too busy to celebrate Thanksgiving.
"I was always playing a sport. I was always busy, always gone. So, I never got to really celebrate holidays. That's why it's important for me to give other people the opportunity, because I know how important it is."
But he also knows that not every family has the means to put together a Thanksgiving feast. So, on Tuesday night he teamed up with his Colts teammates to host a Thanksgiving meal distribution at the Chase Near Eastside Legacy Center.
"Just giving families the opportunity to be able to enjoy Thanksgiving. I think a lot of people might take it for granted," he said. "Just giving them the opportunity to enjoy their day with family and enjoy a good meal at the same time."
Joined by the wide receivers and quarterbacks, Aiken and his teammates greeted drivers before filling their cars with frozen turkeys, pumpkin pies, and bags filled with potatoes, gravy, stuffing, green beans, corn, and cranberry sauce.
And while food and football are high on his list, they're not what he loves most about the holiday.
"You get to eat stuff that you normally don't eat, kind of lose yourself a little bit. And it's a time you get to spend with family. It's memories that never go away."
On Tuesday night, he also made some memories with his teammates.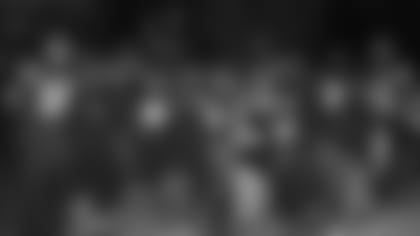 "It's always good to get those guys to come out and help and get them to do a good deed at the same time," he said. "We kind of do that for each other, so it's a norm."
He may be new to Indianapolis, but for Aiken, giving back is nothing new to him. He enjoys getting to know fans and allowing them to get to know him and his teammates in a different way.
"It's more than just football. They get to see us in helmets and doing stuff on Sunday, but it goes way beyond that and a lot of guys do have a heart and have stuff that they're really passionate about other than football."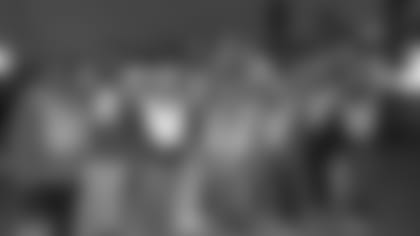 For Aiken, that's family.
That's why Thanksgiving is special to him.
And that's why he wants to share it with others.