Do you want to be part of the Colts family on game day?
Lucas Oil Stadium and its vendors are hosting a job fair on Saturday, July 28th to fill their rosters with enthusiastic players who want to be part of the team on game day and other big events.
"It's a team of over 3,000 employees working on game day with more than 1,000 working in crowd management," says Miguel Correa, Branch Manager for Contemporary Services Corporation. "You've got to be a team player. You don't need to catch the football, you don't need to throw it either. But you do need to be able to communicate effectively with fans, guests, coworkers, and management."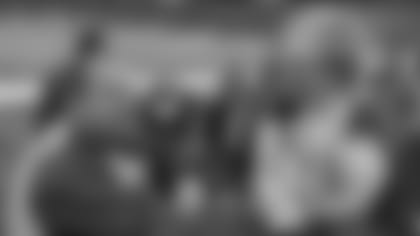 The job fair runs from 9 AM to 3 PM in the East Club Lounge. There will be free parking in the South Lot of Lucas Oil Stadium and the only thing you need to bring is a photo ID.
"We're looking for folks over 18 years of age with a high school diploma or a GED, professionals, retirees, college students, and we're looking for energetic people and folks who want to have fun at their job and have flexibility to work the events that we have."
It's also a great way to be part of something special every week.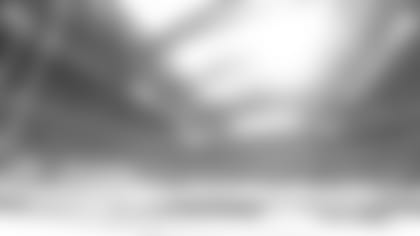 "If you don't want to be at the house watching the game on TV and you want to get the experience of being at a Colts game without having a ticket, this is a perfect opportunity. From working at the gates to ushering folks to their seats, checking their tickets, to the folks that are roaming around – you name it. It is a great way to be part of something special – every single game day is special."
And they're looking for people who have something special themselves.
"It's the Hoosier hospitality," said Correa. "That's one of the things we like to express when we do our training. Use the Hoosier hospitality that you have. Treat people the way you want to be treated and that Hoosier hospitality will take you a long way. Not all buildings have the kind of folks that we have in the state of Indiana."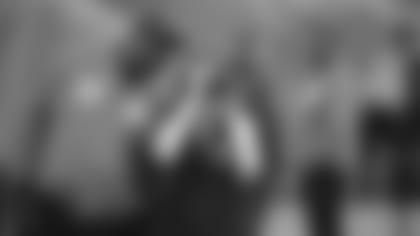 Because working on game day means being an ambassador for the team, the stadium, the city, and the entire state of Indiana.
"Every year, we host the Big Ten Championship Game. The top two Big Ten teams, they could be from New York, they could be from Maryland, they could be from Ohio – we're welcoming folks from all across the country into our stadium and again – being a part of one team."
"Our team is constantly searching for warm, courteous, and professional members of our community to put to work making a safe and happy experience for the millions of guests that pass through our doors," said Eric Neuburger, Stadium Director at Lucas Oil Stadium. "While guests attend events at Lucas Oil Stadium to watch the action on the field, we recognize that the success of our events depends on the team behind the scenes checking tickets, securing the venue, servicing guests, keeping the venue clean, and serving food and beverages."
"Centerplate, the official Food Service Provider for Lucas Oil Stadium, is looking for qualified individuals who are dedicated to hospitality and enjoy a fast-paced environment," said Assistant General Manager Lynda Fonderoli. "Part-time positions available are concession supervisor, suite attendant, bartender, banquet server, concession server, steward, culinary, warehouse worker and vault teller."
The game day team consists of many different people from many different companies all working together for one goal.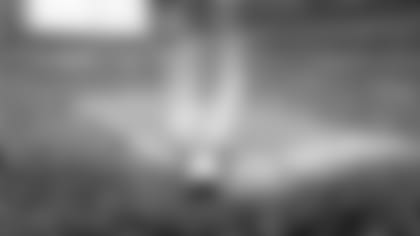 "This is not just Lucas Oil Stadium. This is not just CSC. If you work for Centerplate or any of the other vendors here, on game day we're all part of one team. And it's the Colts experience on game day. We're all trying to accomplish the same goal, to make sure that everybody who comes into our building comes in happy and leaves happy. Obviously, we can't control what happens on the field, but we can definitely have them leave satisfied with what they paid for."
It's a process that starts and ends outside of Lucas Oil Stadium.
"From parking their car to when they enter and get their ticket scanned to their screening process to how they got directed to their seats, how they got treated with the folks around their seating section, to the food vendors. And at the end of the night, after the game is over, getting the same on the way out – thanking them for coming to the game, whether we won or lost. Because at the end of the day, we can't control what happens on the field."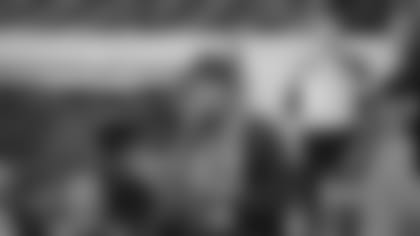 Unlike many employers, CSC offers employees the opportunity to make the job fit their lifestyle.
"We have folks that have been with us since 2002, which is the year that we arrived here in Indianapolis. We have a lot of veterans and every year, we try to hire between 300 and 500 people," Correa says. "Not everyone can work every game. We have folks that can only do two out of the 10 games a season. We have folks that can do all of them. And we have folks that have made it their own fulltime job – they don't even consider it a part-time job."
From start to finish, the entire interview process takes 30 to 60 minutes. You don't need an appointment and applicants will be hired on the spot.
"They will know that they have a job and when they're coming to their training that day."
There are many ways to become a part of the Colts family – and welcoming fans home to Lucas Oil Stadium is one of them.