It's been quite a year for defensive tackle Johnathan Hankins.
An NFL free agent – in April, he made a commitment to the Colts for the next three years.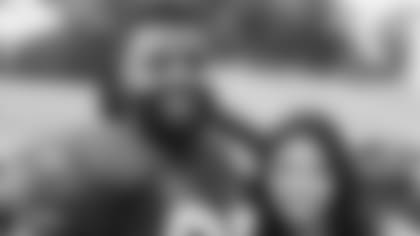 And last Friday, he made a commitment for the rest of his life.
"I just got engaged to my girlfriend – well, now my fiancée I guess. I've got to get used to saying that," he laughed.
It started out as a birthday surprise.
"I had a lot of friends and family in town to surprise her, her birthday was Saturday. So, I did it Friday," he said. "We went out to dinner and I had everybody come over while we were gone, set up the house and decorate it. It's kind of hard keeping secrets from her because she's pretty smart. So once we pulled up, she noticed there were a lot more cars outside than usual. She kind of figured it was some type of surprise."
With family in town along with friends from college, Audrey thought that was the big surprise. Little did she know, Johnathan had something bigger planned.
"We came home, everybody surprised her. We wished her a happy birthday, sang her the happy birthday song – and then I got on my knee and proposed to her."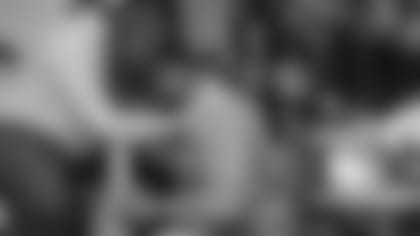 He's used to playing in front of large crowds, but for Johnathan, professing his love in front of an audience wasn't as easy as he thought.
"I feel like that's harder than talking to the media with all the cameras in your face," he said. "I definitely had a nice speech planned, but it didn't really go as planned."
Still, he got his point across – and most importantly, she said yes.
Johnathan and Audrey met at Ohio State University.
"We met in college my freshman year at a study table. She played softball and me being a football player, I always saw her in there at the study table. I was always staying a little bit later because I needed a little extra work. And she decided to eventually come help me out."
What started out as a study buddy eventually led to more.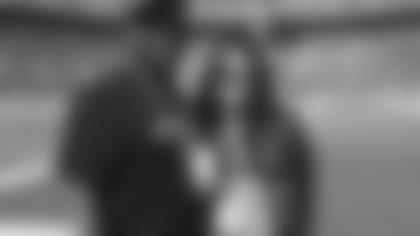 "We were on an off for a while and then after the bowl game, it became serious," he said. "And I've been with her ever since."
The fact that she was an athlete herself was significant for Johnathan.
"That's definitely what made our relationship much easier and why I really fell in love with her. Our lifestyle was pretty much the same with class and working out. To have somebody that was in the same routine as me, it made it a lot easier for us to communicate and talk."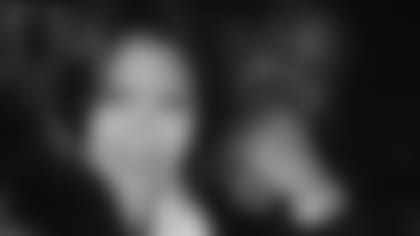 He doesn't need her to help him study anymore, but Audrey still helps Johnathan with his schooling.
"Every offseason I go back to try to finish up my degree and she's more of my counselor now, making sure I'm doing the right thing."
Audrey came into Johnathan's life to lend a hand – and she never left.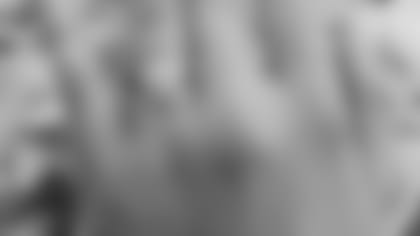 In turn, he asked for her hand in marriage.
Now, they're planning the rest of their lives together – hand in hand.
Congratulations, Johnathan and Audrey!