It was an unlikely path that brought Jeris Pendleton to the NFL.
Born and raised in Chicago, he was a top college prospect coming out of high school. But when it came time to go to college, he wasn't ready. He wasn't committed to studying, didn't graduate on time, and had a baby on the way.
He worked odd jobs to support his family – housekeeping at a nursing home and construction – before deciding to go back to school.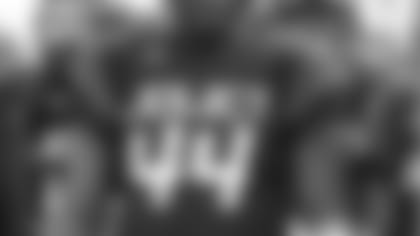 He enrolled at Joliet Junior College and walked on to the football team, then earned a scholarship to a Division II school, Ashland University in Ohio.
Drafted by the Jacksonville Jaguars in the seventh round of the 2012 NFL Draft, the defensive tackle was released after his rookie season. After a brief stint with the Cowboys, he was signed by the Colts in 2013. And when he arrived, it felt like home.
"It was like a family," he said. "They embraced me when I first got here."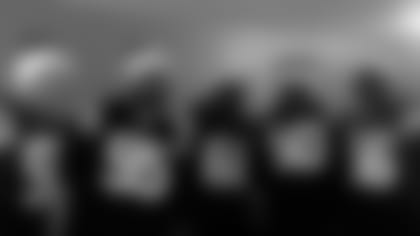 As he learned, making it to the NFL is hard. But making it in the NFL is even harder.
"They put me on the practice squad. I worked my way up and played in some regular season games. They brought me back the next year in 2014 and I got hurt in the preseason. I tried to bounce back from an ACL injury and wasn't quite right in 2015 and that was my last season here."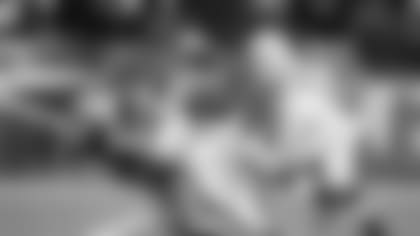 Now married with two kids, Pendleton put his family first again when he decided to stay in Indianapolis.
"When I got released from the Colts, this was the longest we had been anywhere and my kids were starting to make friends. I was like, 'You know what? We might as well stay here. We're not too far from Chicago and the school system is good.'"
He may have been done with football, but football wasn't done with him. Pendleton started volunteering with his son's youth football team and one thing led to another.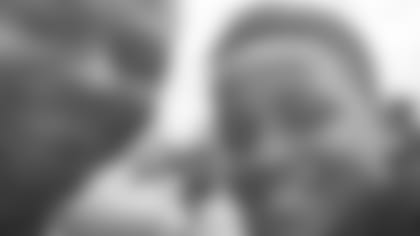 "I just got more involved and I was like, 'Man, I'm stepping in this thing all the way.' The next thing you know, I was there fulltime coaching."
From there, he went to Brownsburg High School as a defensive line coach.
"I found out that being away from the game, it really filled that void to be back around the game and coaching, that's what I needed at the time to keep me right."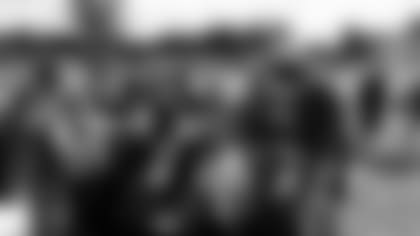 "Abby Zeedyk (Colts Alumni Relations) sent me an email and it had all the information on it. So, I just reached out and asked her, 'What do I need to do to get involved with this program?' She helped me out. She put me in contact with Chris (Ballard) and I went through the process and the next thing you know, I'm getting a call back."
At the end of July, Pendleton went back to training camp with the Colts – this time as a season-long intern through the NFL's Nunn-Wooten Scouting Fellowship. And it's given him a whole new perspective on the game.
"Coming from a player's standpoint and playing the game and now being on the other side of the ball and scouting, I see what goes into putting the whole puzzle together."
Just like his playing days, it involves a lot of watching film.
"Instead of looking from a player's perspective, you're looking at does this guy fit in the system that we need? Does this guy have the physicality, the athleticism, does he have the will, the drive?"
The tape can tell you a lot about a player – even after the whistle blows.
"Is it that teammate that comes up to you when you mess up and says, 'Don't worry about it. Move on to the next play.' Or is it that guy that's waving his hand walking off the field. There's a lot that goes into it."
Just like playing the game, scouting is a team effort.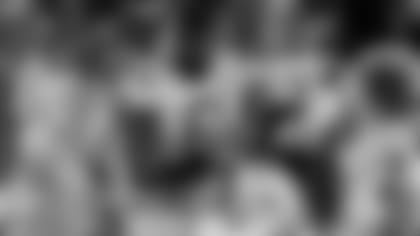 And just like his playing days, he's surrounded by team players.
"We've got a good group of guys upstairs. We work together and there are some hours – I'm talking about hours – that go into this work. At the end of the day, we pick up if someone is lacking, we communicate with each other, 'You look at his guy, I'll look at this guy. You look at this team, I'll look at this team.' It's a lot of communication, a lot of teamwork."
And that's what they're working to build – a strong team.
"When you look on the field, you want guys that even though you're competing for a job, you're still teammates at the end of the day," he said. "I want to see guys that are getting along and encouraging each other and bonding with each other because that's what's going to make it work."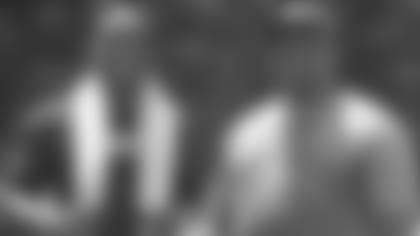 Jeris Pendleton is taking everything he knows about football and putting it to use for the Colts.
His goal as a scout is the same as it was as a player – to be the best.
"Anything I get into, I take it seriously and I try to be the best at it. I won't say it's from a competitive standpoint, even though I'm a natural competitor. I just want to learn and be the best at it."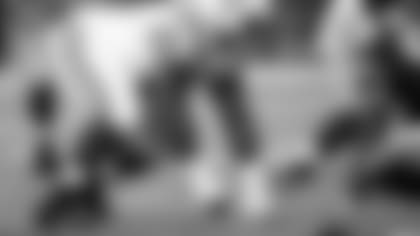 And he's using the same strategy that got him to the NFL in the first place.
"I try to seize every moment, don't think too far ahead, and just take it a day at a time."
Recognizing the unique ability of former players to evaluate future talent, in 2015 the NFL established the Nunn-Wooten Scouting Fellowship Program to offer NFL Legends the opportunity to gain experience as an NFL scout. Any NFL Legend is eligible to apply. For more information, go to:https://operations.nfl.com/the-players/nfl-player-engagement/life-after-the-game/nunn-wooten-scouting-fellowship/._