Colts quarterback Jacoby Brissett stood in front of an empty locker on Monday afternoon. As he boxed up his stuff, said his goodbyes, and talked to reporters, the locker room began to clear – and so did his head.
Without a next game to prepare for, he finally had a chance to exhale, look around, and reflect on a life-changing year.
A third round pick by the Patriots in the 2016 NFL Draft, he spent a Super Bowl winning season in New England before being traded to the Colts just before the start of the 2017 season. He entered the game week one against the Rams and started the rest of the season in place of Andrew Luck, who was recovering from offseason surgery.
"It's been a crazy year," he said. "Going from the beginning of the year, we won the Super Bowl last season. And then to come here and be able to live out my dream and be a starting quarterback in the NFL – it's just been an awesome year for me."
The NFL season doesn't leave much time for reflection – especially when you're thrown into a new city, a new team, and a new playbook.
"I thought I was going to get a little bit of that during the bye week and I ended up just getting ready for the next game," he said. "I can't wait to just go back and play everything out."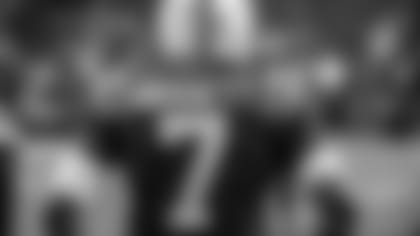 And those closest to him are just as excited.
"I'm excited to see my family. I haven't seen my family and haven't been able to spend time with them. And I know I probably haven't been the best brother and son. So, I've definitely got some making up to do. I've got to get a couple of gifts."
Soon he'll return to Palm Beach, Florida – the place he grew up and the place he started playing football – though he didn't fall in love with it until years later.
"I hated football," he said. "I loved basketball when I was growing up."
His mom, Lisa, loved football. His two older brothers played football. And he would play football too.
"She got me into it when I was five and it was to be around my brothers. I was like, 'I don't want to do this anymore.' And she goes, 'You won't be eating dinner if you don't play football.' I like to eat, so I had to play football."
His brothers played through high school. Now, as Brissett lives out his dream, so do they.
"They're so happy for me. They get to live out their dream a little bit through me. And they come to the games and they're on the sideline, they love it."
A highlight for his family was attending Super Bowl LI in Houston.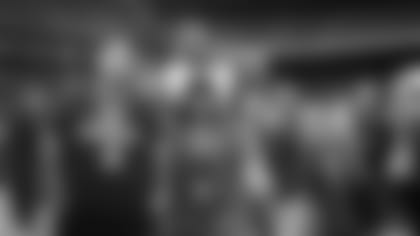 "We had a day where they got to get on the field and see all the players and all the coaches and stuff. They were in heaven."
Brissett still has a close relationship with his former teammate and mentor, Tom Brady. No longer his understudy, the two still talk regularly.
"We kind of grew another side of our relationship," he said. "I got to call him for advice and just to vent. We both vented at times. It's kind of cool to see that side of him."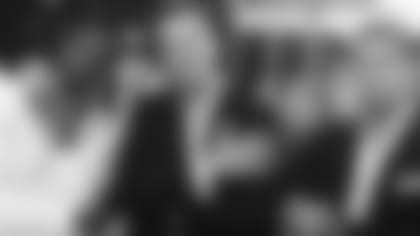 His other former teammate, Jimmy Garoppolo, ended up in San Francisco, where he earned the nickname Jimmy GQ.
But Jimmy GQ doesn't have anything on Jacoby GQ.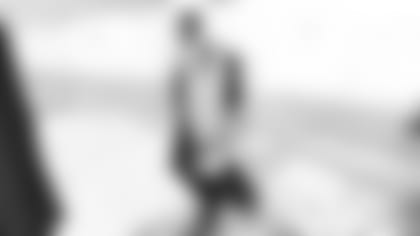 "I dress better than him," said Brissett. "I think I dress better than Tom too."
It's been a transformational year for Jacoby Brissett.
As he looks back on a season of ups and downs – for him, it was the right place at the right time.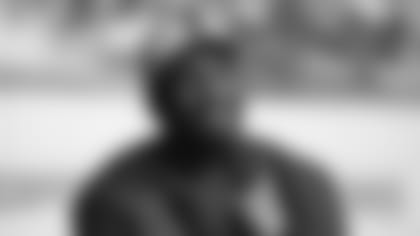 "It's been a rough year, but it's been a fun year," he said. "It's been a great experience."
From third string quarterback in the Super Bowl to starting quarterback in Indianapolis, it's been a year of growth for Jacoby Brissett – as a player and a man.
The kid who didn't want to play football eventually dreamed about playing football under the brightest lights on the biggest stage.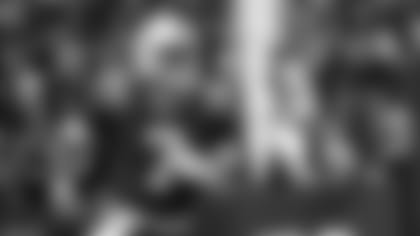 Jacoby Brissett is living his dream.
He's embraced the experience.
And he'll build on it next season – no matter what role he plays.