Jack Mewhort stood on the sideline at Lucas Oil Stadium on Monday night.
Instead of a helmet and pads, he was clad in jeans and a jacket.
As the festivities unfolded before him, he saw a whole new side of game day.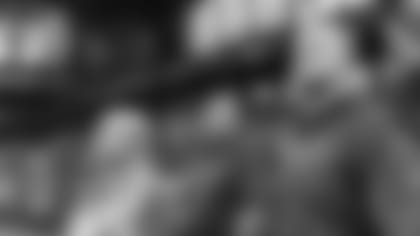 "You just see the finished product once the ball is kicked off. But these people are unbelievable putting this whole thing on. It's very cool to see it from the other side," he said. "You're so tunnel-visioned in on your job and what you have to do that you don't realize how much hard work goes into making game day great."
On that night, he was part of the show.
"Colts fans, please welcome Colts alumnus Jack Mewhort," said Colts public address announcer Mike Jansen.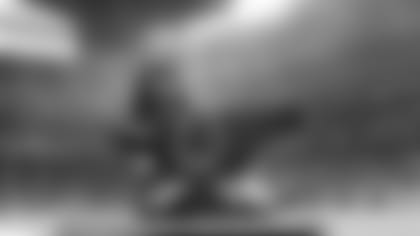 To the cheers of Colts fans, he walked up and picked up the hammer.
He pounded the anvil with it several times, then raised him arms and yelled, 'Let's Go!' then pounded it some more.
For the former offensive lineman, watching his former teammates run onto the field without him was strange.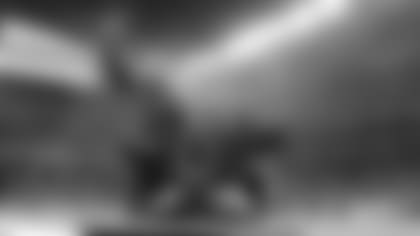 "It was very weird. I was at camp three weeks ago and now I'm banging the anvil before the game," he said. "It's definitely a different feel."
"I've said it from the time I walked off the field for the last time. The Colts and the fans have been unreal. I'm so grateful and thankful to be a part of Colts Nation. The support and the kind words have been unbelievable."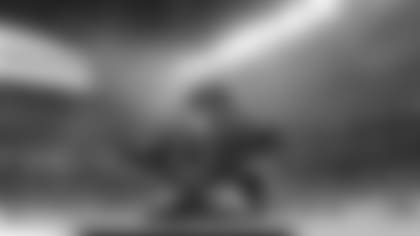 Monday night was an opportunity for him to say hello, thanks, and goodbye.
"I'm a Colt forever," he said. "I love the organization, the family. I'm just grateful that they had me back."
Jack Mewhort is part of the Colts family forever. He's happy to call Indiana his home.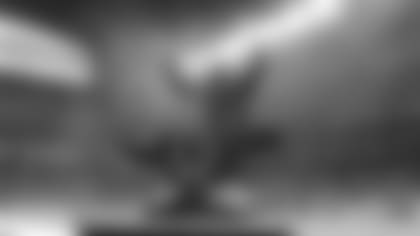 "I'm a Hoosier. I live in Indianapolis. I'm not going anywhere anytime soon," he said. "I'm excited to see what else this city has to offer besides, obviously, the biggest part of it - which is the Colts."
He's also excited to attend Colts games as a fan.
"I don't want to miss a second of it," he said.
He may not be on the field with them, but Jack Mewhort is still a team guy.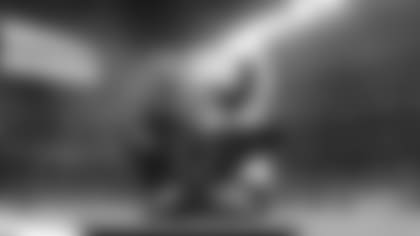 On Monday night, he got the crowd fired up for the preseason game against the Ravens.
And he'll continue to support his team in any way he can.
Because he knows they'll do the same for him.