Dad's Day is a 16-year tradition at Cathedral High School in Indianapolis. It started when Bill Bissmeyer, a Cathedral father, was grieving the loss of his 17-year-old son, who died in his sleep.
"He couldn't find a way to grieve properly, so over a few weeks timeframe, we decided to make sure that kids have a chance to say goodbye to their fathers and vice versa," said co-chair Eddie Rivers. "So every morning, we want to have kids and dads say I love you, talk, and share. So, we began Dad's Day here back in '02."
The second Friday of the month, dads and kids gather for breakfast and listen to a speaker. This month, the speaker was Colts tight end Jack Doyle, who graduated from Cathedral in 2008.
"This is such a cool thing," said Doyle. "It was going on when I was in high school here at Cathedral. I remember coming to them."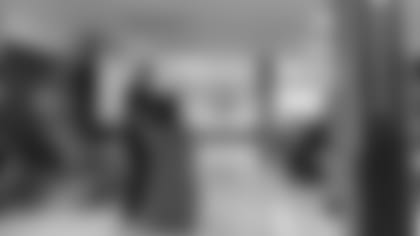 Growing up on the Eastside of Indianapolis, Doyle's dad was a small business owner and local truck driver.
He talked about his dad's values and how they rubbed off on him.
"A hardworking man who instilled that in me and my three sisters – get up and go to work every day. I don't remember a time that my dad missed work or took a day off," he said. "It's no days off and it's every day and what you put in is what you're going to get out. That's the way life works."
And that's exactly how Doyle's coaches describe him.
Now a father to his own son, Ronan, Doyle said he appreciates his relationship with his dad even more today.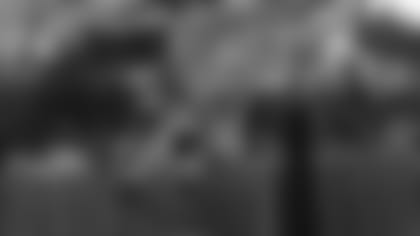 "There's nothing better than having that relationship with your dad and him being your best friend and you can call him for anything. He's a new grandpa and it truly is the best time right now and we're having a ton of fun with it."
Doyle answered questions about his high school playing days.
"We won state my junior year and we had a great senior class that year with great leaders. I learned so much from those guys and how they led, how close and tight-knit they were. That was definitely my favorite season, was following those guys' lead. They were a great class."
He talked about his NFL experience, getting cut from the Tennessee Titans and arriving in the Colts locker room a few days later with the players he grew up cheering for.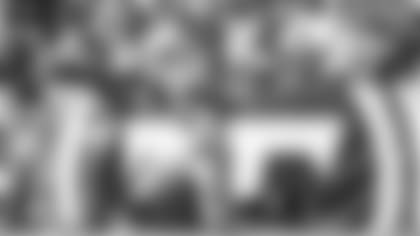 "I can't even call them leaders. They're like my idols. I got to play with Reggie Wayne and Robert Mathis. How cool is that?"
He also talked about his post football plans.
With a degree from Western Kentucky in physical education and health, it's still a career he plans to pursue – someday.
"My plan was to teach and coach. I wanted to be Coach O'Hara. That's what I wanted to do. I still plan to one day coach when I'm done," he said.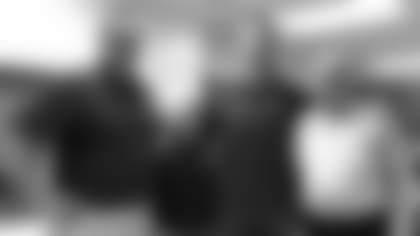 But he doesn't plan to do it at the NFL level.
"High school or lower. I don't think I'd do college. They work too many hours," he said. "I know I'll have something to do with kids because that's my passion, along with sports."
But for now, he plans to take full advantage of his football opportunity for as long as he can.
"I have a great agent, Buddy Baker, and he's always talking to me about thinking about my post career and it's like, 'I don't want to. I want to focus on football.' And that's what I'm doing right now."
It was fun for Jack Doyle to go back to school.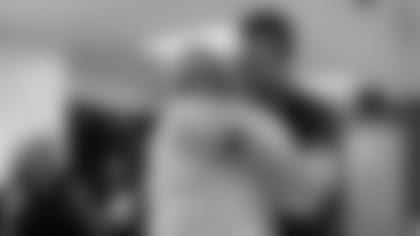 "This is where it all began," he said.
It also gave a grieving father a chance to heal.
Now with 1,700 chapters nationwide, thanks in part to Tony Dungy and his All Pro Dad organization, Dad's Day is Bissmeyer's way of paying it forward and encouraging all dads to make the most of fatherhood.
For Jack Doyle, playing in the NFL is a dream come true.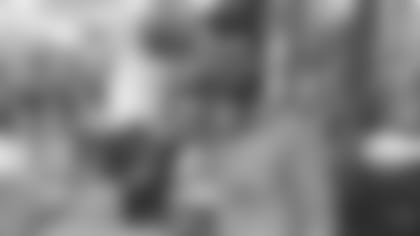 But being a dad is the job he loves most.